Best bike racks: 2018 group test
We pick from eight roof-mounted bike racks for spring getaways
As car tailgates become less tolerant of rear-mounted racks, cyclists are increasingly looking to the roof as the best way of carrying their bikes.
Roof-mounted racks also have the advantage of not obscuring the rear view or access to the boot in the same way that some tailgate or towball carriers can. There's no need to worry about a lightboard or extra number plate, either.
And the traditional drawback of roof racks – getting the bikes up there in the first place – is less of an issue these days as even modest cycles become lighter.
There are three main types of roof-mounted bike rack: those that grip the frame, tyre or forks. But which is the one to get you to the best riding roads this summer? We tested eight.
How we tested them
We refined our test his time around. Racks scored points if they could simply be placed on the roof bars and used straight away, with minimal measuring and setting up.
We checked which types of bar each rack is compatible with. And those that can lock on to the bars have a security advantage.
If you're using multiple racks, weight and side of operation become key. Ideally all controls should be on the same side, and easily swappable to suit the rack's position on the car.
We also considered compatibility with different bike sizes and styles, plus prices from online sources.
Verdict 
Atera's Giro AF proves that fully featured racks can be simple, and takes our Best Buy award. But the Yakima Frontloader has the edge for fast fitment and loading; it just falls down on price. Thule's Proride 598 is a fine compromise between the two.
1. Atera Giro AF
2. Yakima Frontloader
3. Thule Proride 598
Reviews 
Atera Giro AF
Price: Around £80Rack weight: 2.9kgMax bike weight: 17kgRating: 5.0 stars
For a premium rack, Atera's lightweight Giro AF is incredibly simple. This makes it a doddle to use and it works really effectively. After checking the correct side of operation is set, and that the arm's pivot is in the best place along the track for your bike, everything else is adjustable when the unit is mounted on roof bars. Talking of bars, out of the box the Giro AF is usable with practically all common types and profiles. And it's just as versatile in terms of the bikes, frame sizes and tyre widths it caters for.
Yakima Frontloader
Price: Around £125Rack weight: 6.2kgMax bike weight: 18.1kgRating: 4.5 stars
The rack that best meets our box-to-roof, then bike-to-rack, ideal. All controls are on the front or top, so even changing the side of operation involves nothing more than simply sliding off the rear wheel chock, rotating it fully and slipping it back on – and that's purely to make the strap release accessible. The Yakima's most unique feature is the pair of arms that grab and secure the front wheel as the bike is rolled along the track. This works quickly and flawlessly, and the lack of a frame clamp is a bonus for owners of carbon fibre bikes. 
Partnership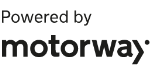 Need to sell your car?
Find your best offer from over 5,000+ dealers. It's that easy.
Buy now from The Roof Box Company
Thule Proride 598
Price: Around £110Rack weight: 4.2kgMax bike weight: 20kgRating: 4.0 stars
Another rack that can go from its box to being loaded with a bike incredibly quickly. The arm's pivot point is set, and the bike finds its own position thanks to the track's slope. Straps on the slide-along wheel chocks secure the tyres to the chocks, and the chocks to the track. But operation isn't as slick with smaller bikes, because the wheel chocks have to be removed and swapped over. Changing side of operation is slightly long-winded, too, although our main gripe is the T-Track-only mounting. At this price, having to buy an extra kit for square bars is irritating. 
Halfords Roof Mount Cycle Carrier 210127
Price: Around £30Rack weight: 3kgMax bike weight: 15kgRating: 3.5 stars
A basic design that simply works, and doesn't take much longer than premium models to fit and use. As usual, it's best to check the position of the main arm prior to fitting the rack. But it's only a two-bolt job to shift the arm, or rotate it around to swap the side of operation. Realistically, the bargain price brings some limitations – such as compatibility with square and aero roof bars only, and no way of locking the rack to the bars. The frame clamp is also less versatile, with maximum frame tube widths and heights of 60mm and 75mm respectively.
Cruz Bici-rack
Price: Around £25Rack weight: 3kgMax bike weight: 15kgRating: 3.0 stars
This rack has a Halfords-style arm and track arrangement, so the design is just as simple and effective, but there's no rack-to-bars lock. We also preferred the Halfords' premium Fasty wheel retaining straps. And Cruz doesn't supply adapters to secure skinny tyres in the 30mm deep track, unlike its rival. Plus, this rack only fits square roof bars, although a kit allows T-Track mounting.
Buy now from The Roof Box Company
Exodus Roof Mount Cycle Carrier
Price: Around £55Rack weight: 3.4kgMax bike weight: 15kgRating: 2.5 stars
Well-made rack misses some key points. The slightly raked backwards arms look wrong when detached and fitted the other way around – ruling out changing the side of operation. Then there's the rear clamp plate, which has to be tightened. This is just possible with the rack on the bars, but is fiddly. The hard-to-release wheel straps are irritating, too, and the twist and flip-style main clamp bolt doesn't work well against the arm's tubular profile.
Summit SUM-604 Pro Roof Mount Cycle Carrier
Price: Around £60Rack weight: 2.96kgMax bike weight: 15kgRating: 2.5 stars
The trickiest rack to assemble – you even have to place nuts into hexagonal niches in the thumbwheels. When built it's a mixed bag. The Thule-style kick above the arms' pivot means you can fit it without worrying about their location. But the sliding chocks can't get past the front or rear mounts, so check the positions before tightening. For £60 we'd expect a rack-to-bars lock, and more than just square and aero bar compatibility.
MontBlanc BikeCarrier RoofRide Sprinter
Price: Around £60Rack weight: 3.4kgMax bike weight: 15kgRating: 2.0 stars
Clearly similar to the Exodus rack, but the MontBlanc shares the ergonomically awful clamp bolt, and those cranked arms, which can't be swapped to change the side of operation. In fact, side of operation seems to have been overlooked. The track has slide-over chocks instead of the Exodus's straps. And Montblanc has fitted two front wheel chocks, in opposing directions. So one of the fiddly strap releases faces you as the other faces away.