Best socket set for your workshop 2023
We find the essential set for even the simplest automotive DIY
While pliers, screwdrivers and wrenches can double up between home and garage, you'll need to invest in a socket set for anything more than the most basic motoring maintenance tasks.
The decision to buy is easy, but what to spend your money on much less so, because each producer has their own idea of what is required, and they often have several options within their ranges. Spark plug wrench, deep sockets, extensions, T-bars and universal joints are all mixed and matched as producers look to provide the winning combination.
They're a key part of any car DIY kit, so we enlisted the help of Draper to see which of our 3/8-inch drive sets turned heads and which should be turned away.
How we tested them
We were looking for sets that included the common 8, 10, 11, 12, 13, 17 and 19mm sockets, then added marks for deep versions and those for spark plugs. Cases should be marked with sizes, plus we assessed build quality, looking at finish, smooth ratchets and comfort. 
In Draper's QA department, we checked the size of the 10, 13 and 17mm sockets, plus used the DIN standards for ratchets and sockets to assess strength. We added 20 per cent to the figures to simulate misuse. For the ratchets this was 240Nm, a severe test because we could only apply a little more than 100Nm by hand. We also tested the 13mm socket to 170Nm. 
Online prices were used to calculate a price per piece, with a small allowance given to sets with screwdriver bits.
Verdict 
As we saw with the spanners we tested in Issue 1,742, the standard for sockets is high and the result was close. Your choice will depend on your needs, because any of our top six could suit. 
The verdict just goes to Screwfix's Magnusson, which ticks a lot of boxes at a great price. For something a bit more comprehensive, go for the Siegen, while Draper's 16449 raises the level a little further to complete our podium.
Magnusson 40pc Standard Set 
Siegen 28pc Set – Metric SO1236
Draper 36pc Set 16449
Reviews
Magnusson 40pc Standard Socket Set
It's towards the lower end of the price range of our contenders, but this set gets a lot of things right. For starters, there's a comfortable twin-compound handle that's connected to a slender ratchet head with rotary direction changer. The finish of the main pieces, which include metric and imperial sockets, is a pleasing matt with grippy knurled sections. Add in eight screwdriver bits, and you have a winning combination.
Siegen 28pc Socket Set – Metric SO1236
If you don't need our winner's imperial sockets, but do want the versatility of deep versions, then the slightly pricier Siegen is worth a look. The chromed finish is not ideal for oily fingers, but the dual-compound handle allows plenty of force to be applied without discomfort, although the grippy section could be bigger. Plug sockets would have been good, and there was no 8mm deep socket, but this still represents great value.
Partnership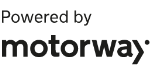 Need to sell your car?
Find your best offer from over 5,000+ dealers. It's that easy.
Draper 36pc Socket Set 16449
Not the cheapest option, but this set covers pretty much all the bases. It has our essentials and more in both standard and deep sockets, plus three for plugs. They are also Draper's six-point Hi-Torq versions. It was also the only set with three extensions, and all pieces have a high-quality matt finish. A potential winner until the ratchet failed our abuse test, albeit at around double the force we could muster by hand. Still worth considering.
Draper 34pc Socket Set 89558
If the big Draper is beyond your budget, this set is worth a look. You get the same six-point sockets, minus the deep versions and our essential 8mm. There are two for spark plugs, though, and 13 bits plus a driver. The ratchet has a slightly larger head, but there's a dual-compound handle, plus it had no problems with our abuse test. A lot of fasteners are covered with this cost-effective combination.
Halfords Metric Socket Set
This set is ideal for those on a budget. The 12-point socket range covers our essentials and goes down to 6mm, plus there are two for spark plugs. There are two extensions and an adaptor to use the longer one as a T-bar handle. The ratchet is smooth but hefty and the handle digs into the palm when applying a lot of force. The shiny finish looks good but is hard to grip with greasy hands.
Sealey Premier Black 34pc Socket Set – Metric AK7971
The alloy wheel-style black and diamond-cut finish won't be to everyone's taste, but the tools do have a high-quality feel about them. The sockets are smooth, but the knurled ends are grippy and the range includes all of our essentials, apart from an 8mm deep version. The foam inlay in the metal case also works well. Less good is the ratchet, which is smooth and slender but lacks a grippy handle. 
Clarke Pro 33pc Multi-Fit Metric Socket Set PRO382
The Multi-Fit name refers to its ability to shift square, double hex, spline, Torx heads and standard six-sided hexes. You get a good selection, with the standard versions spanning 6-24mm and 8-19mm in deep sockets, plus there are two for spark plugs. The finish looks good, but isn't the easiest to grip and the ratchet is coarse compared with its rivals, which all have 72 teeth, plus it lacks a grippy dual-compound handle.
Silverline Socket Set Metric 20pc
First impressions of this set aren't great because it comes in a dated metal case with an ill-fitting plastic insert. The ratchet is hefty but has a comfortable handle and had no problem with our torque test. The sockets are shiny and slippery but do cover 6-22mm.
Click here to discover the best OBD readers for your workshop...