Bake-Off's Paul Hollywood takes to the track with Aston Martin
GBBO star and petrolhead Paul Hollywood chats to us about racing with Aston Martin
News about the Great British Bake Off (GBBO) is moving fast of late – but not quite as fast as one half of its star judging team. Since early last year, lifelong petrolhead Paul Hollywood has been carving out a second career for himself in the cockpit of a racing car – and says he wants to go all the way to the Le Mans 24 Hours. Auto Express sat down with the baking maestro during a recent race meeting at Donington Park to learn more.
Hollywood is a big Aston Martin fan and it was an invitation from the brand to try one of its Vantage GT4 race cars in October 2014 that began his journey into motorsport. At this first test, he met Andrew Howard, the chairman of Wycombe Wanderers football club and owner of Beechdean Ice Cream, but also an experienced 'gentleman' racer himself.
As a keen biker, Hollywood initially didn't warm to the cramped environs of a race car. "On a bike, you've got a lot of freedom: the helmet aperture is bigger, you're free to move about and there's lots of air," he remembers. "All of a sudden I was in a dark cockpit surrounded by a roll cage, strapped into a harness, wearing a fireproof balaclava and a race suit. I freaked out. I just said 'get me out of this car, it's not for me'. I got out, but Andrew was great – we had a chat, I sat down for 30 minutes, then we built it up slowly, starting with an open-face helmet, then moving to a closed-face and taking it from there."
Gaining experience
Having resolved to go racing with Howard's Beechdean Motorsport squad, Hollywood's next step was some club-level events in the UK to gain the experience to compete at a higher level – and it was here that he experienced a breakthrough. "I was racing at Silverstone and there was a red flag. The team told me to come in and wait at the end of the pitlane for the restart. I opened the door to let some air in, and was so relaxed that I actually fell asleep – it was probably only for 90 seconds or so, but it felt like longer – and from then on, I was fine."
Mid-way through 2015, Hollywood took part in the biggest event of his racing journey so far: the Aston Martin Festival, which is an hour-long support race that happens the morning before the legendary 24 Hours of Le Mans in France. "It was amazing to race around there in a big field of Astons – a big tick on the bucket list," he said. "To go down the Mulsanne Straight in front of 250,000 people for the first time is a massive buzz. I think I let out a big giggle and I wasn't even flat out. I almost felt like a passenger or that I was watching myself on TV. It's given me the desire to do the 24 Hours itself one day. I'd love to go back now a year later and see how much quicker I'd be. From here on in, it's all about getting as much time in the car as possible."
British GT
With that in mind, 2016 saw Hollywood step up to the British GT Championship, taking in the final three rounds of the series due to being tied up with filming the current series of Bake Off earlier in the year. "I come from my world to this in the blink of an eye and I have to switch to being a racing driver," he says. "I'm beginning to learn how to do it, it's like a trip switch. I'm not Paul Hollywood from Bake Off when I come here – I'm just a rookie driver trying to learn from Andrew and the rest of the team."
"I'm surrounded by guys who know what they're doing – the Beechdean team are so professional, yet we all know each other well, it's like a family. I get the same feeling on Bake Off: if you're not in the right mindset when you turn up on set, you can't do the job and it's the same here; if I didn't feel comfortable it'd be very difficult. Whether you're in front of the camera or in the driving seat, you need that group of people around you."
Breakthrough
The penultimate round of the British GT championship at the Snetterton circuit in Norfolk was a particular highlight, as it saw Hollywood and his professional co-driver Jamie Chadwick (below right) race to a sixth-place finish in the GT4 class. "I didn't want to be part of a race team just because I was 'the guy from Bake Off' – others have done that type of thing in the past," he says. "I wanted to be respected as someone who can pedal a bit. Snetterton was the breakthrough point where I probably got people talking, saying 'he's alright'. That meant a lot to me personally: I like challenges and I'm as ambitious here as I am in my career."
It was also a satisfying moment for Howard, who, as boss of the Beechdean team, is guiding Hollywood's progress in the sport. "The big issue is time in the car," he explains, "Each time there's a long gap between races, you have to build yourself back up to where you were at the end of the previous weekend before you can improve further. We're only working with Paul because we think he can drive and he proved that at Snetterton. Our job now is just to treat him as any other kind of driver and bring him to the best possible opportunities."
Partnership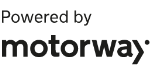 Need to sell your car?
Find your best offer from over 5,000+ dealers. It's that easy.
One element of modern motorsport that initially caught Hollywood by surprise is the level of data and analysis involved: "It took me a while to figure out the point," he explains. "At first, my philosophy was just 'jump in the car and drive it like you stole it'. But I think understanding the Pirelli tyres and how they work, 'scrubbing in' a tyre, being on it from the word go and being consistent is really difficult.
"It's similar to baking in a way – my mum could bake a great loaf, but you have to be able to bake that same great loaf every day. That takes you from being a baker to being a great baker and it's the same in a car – you can go out, bang out a couple of laps and do well, but doing that consistently every time is what makes a great driver and that's what I'm trying to achieve."
Yet even though he's now clearly caught the racing bug, Hollywood isn't about to move away from TV – on the contrary, he's found a way to combine the two. "I'm going to be doing a new motoring show for the BBC on Sunday nights; we start filming in a couple of weeks. I'll be doing road trips, testing racing cars and supercars, meeting some legendary racing drivers and some fascinating car collectors. It's my way of balancing the two sides of my life."
Get all the latest Aston Martin news and reviews here...