Audi set to cut its model range
The cost of investing in electric vehicles and autonomous tech means Audi is set to reduce its model range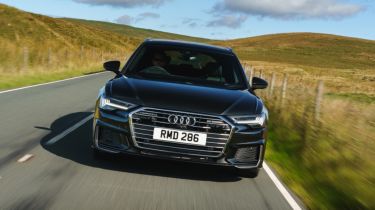 The cost of developing electric vehicles and autonomous technology has forced Audi into an extensive reshuffle of its model range, the company's boss has revealed to Auto Express.
Audi has one of the most varied product portfolios in the industry with over 35 individual models and a variety of bodystyles within each of those ranges. The Audi A4 line-up, for example, comprises over 80 different variants.
• Audi TT will morph into a four-door coupe
Audi chairman Bram Schot has revealed he is in the process of realigning Audi's entire model range and that could mean removing certain models from sale entirely. "We had a very overloaded cycle plan and I thought our offering was very complex – I think we overdid it a little bit," Schot told us.
"I saw cars with a take up of two per cent and asked what was the reason for developing it? From 2018 to 2019 I removed 27 per cent of complexity out of the product program - cars with one, two or three per cent take rate were removed."
Asked which models could be axed from the range entirely, Schot responded: "I will not tell you exactly but I'm really thinking about some models that will not have a follow up [next generation]. I'm discussing if I really have to have a saloon and an estate – this is something we are discussing. I am open to every option."
Schot revealed he is around "two thirds down the road with the project" and still has some big decisions to make. The future of the Audi TT is one of them, which is expected to morph into a larger and more profitable four-door coupe.
"I have to invest because Audi has to be prominent in the future - electrification and autonomous driving has to be financed. I cannot afford to be in every country, be in every customer channel and offer every derivative," Schot explained.
Click here for all the latest from the 2019 Geneva Motor Show...