Best new car deals 2022 - saloons, estates, and sports cars
The best saloon, estate, and sports car deals on the market in the UK
Best saloon deals
BMW 3 Series -  £489 per month
Model: 3 Series 320i M Sport 
Per month: £489
List price: £39,055
Deposit: £4,595
APR: 5.9%
Deposit contribution: £772
Number of payments: 47
Final payment: £17,415
Few cars can match the all-round appeal of the evergreen BMW 3 Series, which continues to keep its nose ahead of the competition. Brilliant to drive, eye-catchingly styled and boasting a classy interior that's packed with tech, the German machine is one of our favourite compact executive cars. 
There's a wide range of powerful and efficient petrol and diesel engines, plus the brilliant plug-in hybrid 330e and the fire-breathing 503bhp M3. The former is now offered as a Touring version for the first time, with the estate adding extra versatility, while optional four-wheel drive brings all-weather security. Yet for most buyers, the balanced talents of the 320i saloon will be hard to beat.
BMW 5 Series -  £559 per month
Model: 5 Series 520d M Sport
Per month: £559
List price: £46,130
Deposit: £4,407
APR: 4.9%
Deposit contribution: £3,917
Number of payments: 47
Final payment: £17,865
If you want to make a statement in the corporate car park, then look no further than the BMW 5 Series. As with the smaller 3 Series, there's something for everyone, with saloon and Touring bodystyles, a supercar-baiting M5 and the company car tax-busting 530e and 545e PHEVs. 
For its blend of talents, however, the 520d is still a top choice. The interior is vast and beautifully finished, while the infotainment is one of the best in the business. It's not a cheap car to buy, but strong residuals help offset the premium, while BMW's current low-interest-rate finance packages look tempting.
Best estate deals
Peugeot 508 SW -  £479 per month
Model: 508 SW GT Hybrid 225 e-EAT8
Per month: £479
List price: £40,730
Deposit: £4,072
APR: 6.9%
Deposit contribution: £5,100
Number of payments: 47
Final payment: £15,411
Peugeot's striking 508 SW is a somewhat leftfield choice to traditional German opposition. Spacious yet design-heavy, the 508 may cause envy in supermarket or office car parks. Tall passengers will appreciate the headroom and legroom in the rear seats and, although the boot isn't the biggest in the class, it's still a good size. It's made more practical with a ski hatch and levers to fold the rear seats down.
A large deposit contribution means the frugal plug-in hybrid shown here is only £40 per month more than the standard petrol engine, and with a smaller upfront deposit to boot. The hybrid can manage up to 39 miles of electric range, yet can accelerate much quicker than the petrol too.
Kia Ceed Sportswagon – £339 per month
Model: Ceed Sportswagon '3' 1.5
Per month: £339
List price: £25,200
Deposit: £3,500
APR: 6.9%
Deposit contribution: £2,000
Number of payments: 36
Final payment: £10,632
Hard-working family cars don't come much better than the latest Ceed Sportswagon. The Kia is a sensible and great-value machine that mixes just the right amount of style and substance. 
It blends assured handling with a comfy ride and a range of engines, including a zippy petrol engine and an economical PHEV. There's lots of kit available, including an easy-to-use 10.25-inch infotainment system. 
Partnership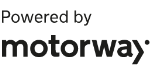 Need to sell your car?
Find your best offer from over 5,000+ dealers. It's that easy.
All versions are roomy, with loads of space, but it's the estate that's the real load star, with a cavernous maximum capacity of nearly 1,700 litres.
Best sports car deals
Mazda MX-5 - £309 per month
Model: MX-5 1.5 SE-L
Per month: £309
List price: £26,535
Deposit: £3,937
APR: 5.4%
Deposit contribution: £1,500
Number of payments: 48
Final payment: £9,607
The world's best-selling roaster gets better and better. With its revvy naturally aspirated engines, gloriously precise manual gearshift and agile and adjustable rear-wheel-drive handling, the MX-5 makes every journey an event to be savoured. 
You can drop the roof (there's a choice of fabric and folding hardtop) in seconds and add wind-in-the-hair thrills to the car's long list of merits. Put the roof back up and you'll appreciate the beautifully built, snug interior. Basic is best with the MX-5 and the 130bhp 1.5-litre SE-L delivers a perfect blend of performance, efficiency and tech.
How does PCP finance work?
More than 90 per cent of the new cars sold in the UK are purchased using some kind of finance, so while list prices are often referred to, monthly figures and deposits are arguably more relevant. Most car makers have their own version of a Personal Contract Purchase (PCP) and they all work in the same way.
PCPs are best thought of in three parts: the deposit, the monthly repayments, and the optional final payment. The deposit is the cash you'll put down up front. This can either be a straightforward lump sum, the value of your part-exchange, a deposit contribution from the manufacturer, or a combination of all three.
The size of the deposit will affect the size of your monthly repayments. These are typically made over a 24, 36 or 48-month period, but can be scaled up or down to suit your circumstances. The final part is the optional final payment, which is sometimes referred to as the 'balloon payment'. Your deposit and monthly payments only go part of the way to paying off the car; in fact, they're actually paying off its depreciation over the time you'll have it. To own the car you'll need to pay the full amount off, but not every buyer does.
Many drivers use the car's 'equity' as the deposit on their next one. This 'equity' is made up of overpayments you may have made, since makers often overestimate how much a new car will depreciate to play it safe. This quirk of PCPs means you might not necessarily have to find a big deposit each time you take out a new deal.
If you don't want to own the car outright or roll any 'equity' into a new deal, your third option is to hand the car back with no additional payments, and walk away.
Other ways to finance
Few buyers have the means or motivation to spend tens of thousands of pounds in one go. So while PCP deals are the most popular finance option, retailers also have an alternative, called Personal Contract Hire (PCH).
PCH
Also known as personal leasing, PCH deals require less capital up front. After an 'initial rental' or up-front payment, you make a series of regular payments until the agreement ends, after which you hand back the car and walk away.
While there's no large deposit, unlike a PCP, which offers a reasonable degree of flexibility, a PCH will tie you in for the duration, with no option of handing the car back early without a financial penalty.
Hire purchase
Not many people choose hire purchase now, but it's still possible to take out an old-fashioned HP agreement on a new car.
Put down a deposit then make monthly repayments that, unlike with a PCH or PCP deal, pay off the value of the car. At the end of the term you own the car outright.
HP agreements are secured against the vehicle, so tend to offer more attractive interest rates than those offered with unsecured bank loans, for example.
Cash, cards & loans
The days of cash being king are long gone in the new-car market and you may find the deals offered via this purchase method are less attractive than those available were you to take out a PCH or PCP deal.
Credit cards offer a level of consumer protection but have heavy interest rates. A bank loan with an attractive interest rate is another route. You'll pay cash for the car, so dealer discounts are harder to come by.
Choosing the right car for you
The cars listed above are our considered recommendations, but they won't suit everyone. You should spend time ensuring that the model you choose has the space, style, economy, and performance you need.
Once you've drawn up your shortlist, call round dealers to book test drives, and put the car to good use. Make sure you, and anyone else who will be driving it, is satisfied and can find a suitable driving position behind the wheel.
Take the kids along to ensure they can get comfortable, too, and that it's easy to get child seats in and out. And if you have hobbies with specific requirements, make sure the car is up to the job.