What car would you buy if you won the lottery?
With a car enthusiast winning the lottery this week, we take a look at our own fantasy garage - and you can tell us yours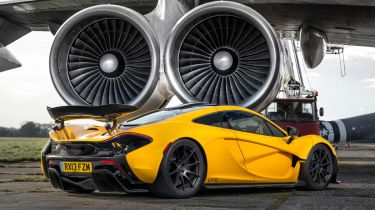 A mechanic and racing enthusiast was revealed this week as the winner of a £107.9million lottery jackpot - and he says the money will go towards a fantasy garage.
Surrey-based car mechanic Neil Trotter said he would sell his Ford Focus to buy a fleet of supercars, adding, "I'm going to need a lot of garage space at the new house."
With that kind of money available, there are too many expensive motors to choose from - so the Auto Express team have decided on the cars we would buy if we won the Euromillions'  £107.9million prize. From the Rolls-Royce Wraith, to the Volvo S60 Polestar concept, here's our list of dream cars...
Joe Finnerty, Consumer reporter - Aston Martin DBS V12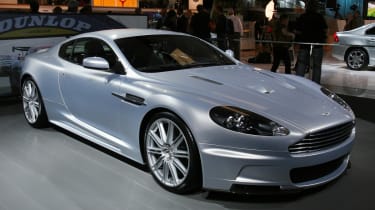 Launched in 2007, the Aston Martin DBS was essentially a sports version of the DB9 Grand Tourer. Packing a 5.9-litre V12 and 510bhp, the DBS reached a top speed of 191mph. Daniel Craig's James Bond even drove - and wrecked - two during the filming of Casino Royale and Quantum of Solace. Cool.
Graham Hope, Deputy editor - Bertone Jet 2+2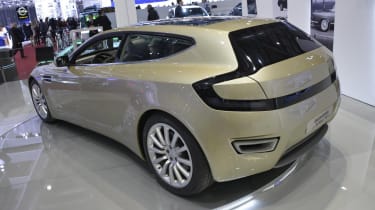 Another Aston Martin… sort of. Italian coachbuilder Bertone re-worked Aston Martin's already rather handsome four-door Rapide Grand Tourer, and turned it into a one-off shooting brake, the Jet 2+2. Despite weighing in at almost two tonnes, the Jet 2+2 maintains the Rapide's pace and will reach 0-62mph in 5.3 seconds, thanks to a 476bhp 6.0-litre V12.
The price? There's nothing official from Bertone, but the Jet 2+2 is rumoured to be worth somewhere in the region of £1.1million.
Jonathan Burn, Staff writer - Porsche 911 Turbo S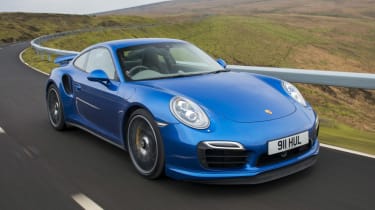 While it's almost 40 years-old, the Porsche 911 Turbo is still one of the definitive supercars. It isn't cheap at around £140,852, but the latest 911 Turbo S is packed with more technology than ever, and despite being eye-wateringly fast (the official 0-60mph time is 3.1 seconds, but we recorded it at 2.8) it remains one of the easiest supercars to drive, as well as one of the most understated inside and out.
Chris Ebbs, Consumer editor - Lamborghini Miura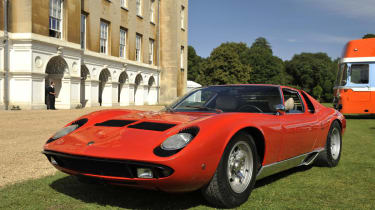 It may not be the newest car on our supercar list, but its certainly one of the prettiest. Launched in 1966, the Lamborghini Miura was powered by a 3.9-litre V12 and became one of the iconic Italian supercars of the decade.
The Miura also featured in the opening sequence to The Italian Job. When it originally went on sale, its list price was about £40,000. In 2014, a good example could reach up to £1millon.  
George East, Content editor - Volvo S60 Polestar Concept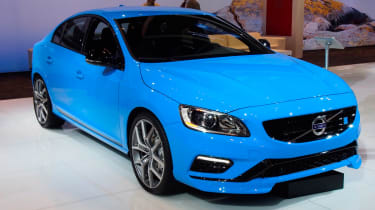 A left-field choice here, but the Volvo S60 Polestar Concept deserves a mention. Swedish performance firm Polestar has been tuning Volvo's racecars since 1996, and in 2012, more or less entirely reworked 10 regular S60s to sell to 10 lucky people with around £250,000 to spare.
The tweaks mean the standard car's straight-six T6 engine now churns out 501bhp - so the S60 Polestar Concept has a top speed of 186mph and will go from 0-62mph in 3.9 seconds. For comparison, a Ferrari FF does it in 3.7. In short, it's essentially a road-going version of the car that took Thed Bjork to the 2013 Scandinavian Touring Car Championship title.
Partnership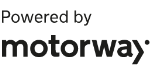 Need to sell your car?
Find your best offer from over 5,000+ dealers. It's that easy.
Fortunately, Volvo do sell an S60 Polestar, and also V50 Polestar estate - but they have been detuned to 345bhp. The S60 version costs £40,250.
Sam Naylor, Web producer - Alfa Romeo Giulia Sprint GTA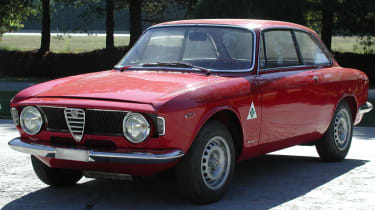 Image credit: genossegerd, Wikimedia Commons
The third Bertone designed car on the list in addition to the Jet 2+2 and Lamborghini Miura, the Alfa Romeo GTA was launched in the mid-1960s, during Alfa's motorsport heyday.
Based on Alfa's Giulia and developed by its then-racing division, Autodelta, the GTA, the 'A' meaning "Alleggerita" (or 'lightweight", it in Italian) was a small rear-wheel drive two-door coupe available for racing (Corsa spec) or road-use (Stradale).
Despite going out of production in 1969, the GTA name lives on with modern Alfas with the 147 and 156 receiving the designation. A top original GTA, however, could set you back as much as £60,000.
Stephen Errity, Production editor - Mercedes Unimog Expedition Truck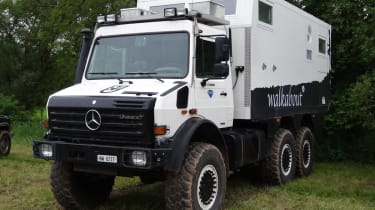 Image credit: Klaus Nahr, Wikimedia Commons
Based on Mercedes' multi-purpose four-wheel drive Unimog truck, the Expedition carries all of the standard truck's toughness and off-road ability but with a two-person luxury apartment on the back. Essentially a motorhome, the custom-built Expedition weighs in at a hefty 9,000 kilograms and is powered by a 245bhp, 6.0-litre, six cylinder diesel engine.
The prices of these personalised Unimogs range from around £250,000 to £500,000 and whilst they may not be pretty, there's very few vehicles better in which to do a self-propelled world tour.
Stuart Morton, Chief sub-editor - Rolls-Royce Wraith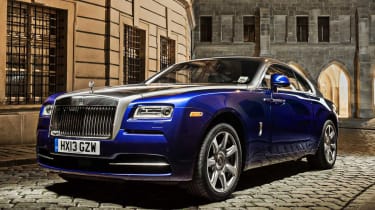 A millionaire's garage would not be complete without a Rolls-Royce, so it's a good job the Wraith has been chosen. The two-door Wraith is the most powerful car that Rolls-Royce has ever produced and has been designed for the wealthy to shift around the continent in a 624bhp, 6.6-litre V12 blur.
Far more tasteful than anything Bentley is currently making, the Wraith's unprecedented levels of luxury and personalisation options come at a whopping £235,000.
Henry Willis, Products writer - Porsche 911 Carrera RS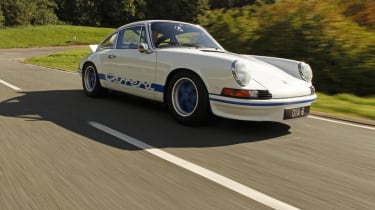 Considered to be one of the greatest Porsches of all time, the 911 RS was introduced in 1973 as a homologation model in order for Porsche to enter racing formulae that required a minimum of 500 production cars to be made. Because of the demand, however, Porsche ended up making 1,590.
The 911 Carrera RS differed from the standard 911S in that it was powered by a more powerful 210bhp, 2.7-litre flat-six engine, and had a "ducktail" rear spoiler. In its day, it was the fast road car in Germany due to its top speed of 152 mph. How much, you ask? Well, McLaren Formula 1 driver Jenson Button sold his for around £210,000 in 2012.
Luke Madden, Deputy news editor - Ferrari F355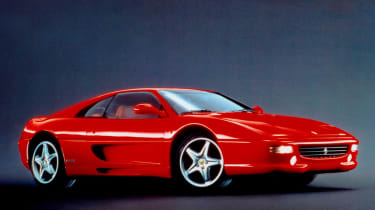 Essentially the car that saved Ferrari, the 355 was launched in 1995 after its disappointing predecessor, the 348, was discontinued. Gone were the 348's Miami Vice side-slats - a hangover from the Testerossa - and Ferrari had made something truly, truly pretty even by 2014 standards. The 355 was also key in shifting perceptions that the only true Ferraris were powered by V12s.
Its mid-mounted 380bhp V8 meant it could reach a top-speed of 183mph, and 0-60mph took 4.7 seconds. Then there was the six speed manual 'box, which click-clacked through a metal H-gate. Certain to become a future classic, a 355 can now be snapped up for around £45,000.
If it wasn't completely sold out, we'd also like a £866,000 McLaren P1 (pictured, top) - meaning the total comes out at £3million. That leaves around £105million in change from £108million to spend on fuel.
Why not reply to @AutoExpress on Twitter, reply in the comments below, or visit our Facebook page and tell us which car(s) would be in your lottery garage?