BMW-Toyota collaboration
BMW and Toyota announce plans to share hybrid technology and work together on a future sports car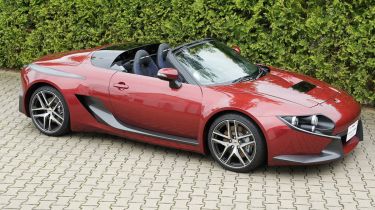 BMW and Toyota have announced a partnership that will see them working closely on a new fuel cell system, electric powertrains, lightweight technologies and joint development of a future sports car.
Akio Toyoda, President of Toyota said: "BMW and Toyota both want to make ever-better cars. Toyota is strong in environment-friendly hybrids and fuel cells … I believe BMW's strength is developing sports cars.  I get so excited thinking about the cars that will result from this relationship."
Little is known about precisely what shape or size the sports car will be, but all the signs point towards it using a hybrid powertrain. The Toyota GRMN sports hybrid, revealed in 2011, used a mid-mounted V6 petrol engine driving the rear wheels and an electric motor turning the front axle - and it could point towards what Toyota has in mind. The BMW-badged version could sit in the 'i' range somewhere between the i3 and i8.
Back in March, BMW and Toyota signed an official agreement to work on lithium-ion battery technology together. BMW has also agreed to supply Toyota Europe with fuel-efficient diesel engines from 2014.