Used BMW 6 Series Gran Coupe (2012-2018) review
A full used buyer's guide on the BMW 6 Series Mk3, covering the four-door Gran Coupe that was on sale between 2012 and 2018
Verdict
The 6 Series Gran Coupé wasn't a big seller, but that was down to its pricing than any lack of ability. When launched, prices started at £61,390 for the 640i, while the 640d was an even stiffer £63,900. With the incredibly talented and desirable BMW 535d costing £25,000 less, at £38,900, you can see why our roads are not awash with Gran Coupés. It was that pricing which led to the BMW being beaten by the Mercedes CLS in our triple test in 2012, but the Gran Coupé did knock the Porsche Panamera into third place, while the M6 edition of the Gran Coupé trounced the Audi RS7 Sportback when we brought them together in 2014. Those are some heavy hitters that the BMW beat, and if you buy a 6 Series Gran Coupé of your own, you'll soon see why.
When Mercedes launched the original CLS in 2004, this swoopy four-door coupé was a bigger draw than the manufacturer anticipated. It was such a hit that Mercedes' biggest rivals eyed up its success, and they decided that they really ought to have a piece of the action, by introducing their own style-led executive contenders.
Audi launched the A7 Sportback in 2010 and the following year BMW revealed the 6 Series Gran Coupé. At this point BMW had a long history of producing sleek coupés, but it had never made one with four doors. The 6 Series Gran Coupé hit the spot in many ways, but was never going to be a big seller, so should you take the time to track down one of these svelte family cars?
History
BMW unveiled the 6 Series Gran Coupé in December 2011, but it took another seven months to reach UK showrooms. When it did arrive, buyers could pick between the 315bhp 640i and the 444bhp 650i petrol models or the 308bhp 640d diesel.
While the 640i and 640d came with 3.0-litre straight-six engines, the 650i had a twin-turbocharged 4.4-litre V8 unit. For those buyers who wanted even more power, the M6 Gran Coupé joined the range in spring 2013, and this came with a 552bhp twin-turbo 4.4-litre V8 engine.
This was boosted to 592bhp in June 2015 with the optional Competition Package. A facelift at the same time brought standard LED headlights, new instrumentation and improvements to the infotainment system. An array of new metallic paint finishes was also added as part of the car's refresh.
Which one should I buy?
All 6 Series Gran Coupés have lots of power and are superb to drive. You don't need more than a 640i or 640d; the latter is by far the most plentiful, and it's all you need in terms of performance and refinement, plus the running costs are reasonable, too.
But the M6 is an epic drive and while running costs are high, purchase one for occasional use and you'll have a bona-fide collector's piece in your garage. Buy a Gran Sport with SE trim and it'll come with 18-inch alloys, dual-zone climate control, navigation, front and rear parking sensors, leather trim, heated front seats, plus automatic xenon headlights. The M Sport has 19-inch wheels and all of the same features, but it benefits from sportier design details inside and out, including a bodykit.
Alternatives to the BMW 6 Series Gran Coupe
The Mercedes CLS is the BMW's closest rival, with its luxurious cabin, powerful engines and generous equipment levels.
Partnership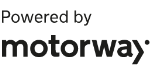 Need to sell your car?
Find your best offer from over 5,000+ dealers. It's that easy.
Audi's A7 is another swoopy executive car that offers everything the BMW does, although it isn't as engaging to drive, but it does come with hatchback practicality. It also features some great engines and, apart from the entry-level 3.0 TDI, all have the security of quattro four-wheel drive.
The Jaguar XJ has a coupé silhouette, but is actually a saloon, while the BMW 5 Series is also extremely talented and more readily available than the 6 Series Gran Coupé. The 5 Series doesn't have quite the same sense of occasion, though, unlike the fabulous Porsche Panamera, which is even better to drive, but more expensive to buy and run.
What to look for
iDrive
Infotainment upgrades in spring 2016 included a 10.2-inch display, wireless phone charging and an improved interface.
Wheels
The Gran Coupé is of an age when alloy wheel corrosion is common, and so is kerb damage. Budget £100-£150 to refurbish each wheel.
Electrics
Electronic glitches can strike, so check everything. Focus on the climate control, as well as the headlights, which are costly to replace.
Comfort
Cars with Active Drive feature adaptive suspension front and rear, which transforms the driving experience while also improving the ride quality.
Interior
The whole point of the Gran Coupé is that it's a proper four-seater, rather than a mere 2+2, as with the regular 6 Series coupé. There's reasonable rear-seat space for two people, and while three seatbelts are fitted, anyone sitting in the middle will need to be small, because of the intrusive centre console. Other than that, seat comfort is excellent and so are the cabin quality and ergonomics.
Boot space is pretty good, too, at 460 litres, or 1,265 litres with the back seats folded flat.
To increase practicality further, all Gran Coupés have a 60:40- folding rear seat as standard, along with a through-loading ski hatch for longer items.
Prices
You'll also find pretty much nothing except 640ds; of the 129 Gran Coupés we found, 119 were diesels. There were a few 640i examples, while the 650i is even rarer.
To check prices on a specific model head over to our valuation tool.
Running costs
All BMW 6 Series Gran Coupés use condition-based servicing, which is a variable-schedule regime that allows up to two years and 20,000 miles between checks. Diesel models will generally go up to 16,000 miles between maintenance.
There are three typical levels of service: an oil service (£200), an oil service with microfilter (£282), and an oil service with microfilter, air filter and fuel filter (£450). Any 6 Series is eligible for discounted servicing after three years, which cuts these three prices to about £130, £220 and £380 respectively.
The brake fluid should be replaced after two years at a cost of around £55. The long-life coolant doesn't have to be replaced, and because all BMW engines are chain-driven, there are no cambelts to renew, which helps reduce running costs even further.
Recalls
BMW has issued five recalls for this generation of 6 Series, but only one of them was for the Gran Coupé specifically. That was the first campaign, launched in September 2017, for a handful of cars made two months earlier that left the factory with front seats that weren't properly secured.
The next three recalls were all issued because the exhaust-gas recirculation system could leak, leading to a fire risk. The first of those actions was launched in December 2018, while the other two both came in August 2022. The most recent recall for the 6 Series was issued in January 2023, and just like most of the campaigns here, numerous models within BMW's range were affected. This time the problem was faulty airbags, which might need to be replaced.
Driver Power owner satisfaction
The 6 Series has never appeared in our Driver Power polls, much less the Gran Coupé specifically, so there are no owner ratings on record. But there are eight owner reviews on carbuyer.co.uk and every one of them awards the BMW a full five stars out of five, which is impressive. What the comments have in common is how frugal the 640d is, but also fast, refined and comfortable, with great build quality.
Looking to sell your current car quickly and for a good price? We've partnered with Motorway to bring you the best offer from its network of UK dealers...