Used BMW 6 Series review
A full used buyer's guide on the BMW 6 Series covering the 6 Series Mk2 (2011-2018)
The BMW 6 Series is a stylish, luxury model through and through. It's more attainable and usable than you might think as well. Running costs needn't be all that high if you stick with independent specialists. Fuel and road tax bills can be a lot lower than you might expect thanks to the fact that most versions are fitted with smooth, frugal and powerful diesel engines, although parts can be dear if they do go wrong. While the 6 Series is a great long-distance cruiser, the lack of space in the back means it's best viewed as a two-seater only. Buy one with that understanding and you're unlikely to be disappointed, thanks to the luxurious cabin, large boot, superb build quality and effortless performance. In other words, it's a typical top-end BMW.
BMW has a rich heritage of producing sporting saloons and coupés. The brand's first luxury coupé of the modern era was the four-cylinder 2000C, which arrived in 1965. Three years later a six-cylinder version, called the E9, was launched, and this spawned the 2800CS, 3.0 CSi and the legendary 3.0 CSL.
Building on this car's success came the first BMW 6 Series in 1976, with various ultra-smooth six-cylinder engines. The original variant was axed in 1989 and it was more than two decades before BMW revived the nameplate, with an all-new model being unveiled in 2010. Unlike the original, this new 6 Series came in diesel and convertible forms, while as a luxury grand tourer it had all of the latest driver-assistance systems, connectivity and comfort that you'd expect.
Models covered
• BMW 6 Series Mk2 (2011-2018) - Buy wisely and sporty Coupé or Convertible needn't cost a fortune to run.
BMW 6 Series Mk2
History
The 6 Series went on sale in March 2011, in Convertible form only. At first 640i (315bhp straight-six turbo) and 650i (401bhp twin-turbo 4.4 V8) petrol models were available, but when the Coupé arrived in October 2011 it brought a 308bhp diesel option: the twin-turbo 3.0-litre straight-six 640d. This engine was available in the convertible, too.
To start with, only SE trim was available, but from October 2011 there was M Sport, too; a year later the 552bhp M6 coupé and cabrio reached the UK, with a 567bhp M6 Competition Package arriving in May 2013.
Two years later the 6 Series was facelifted, gaining more efficient six-cylinder engines, upgraded interiors, improved infotainment and standard-fit LED headlights across the range, with adaptive lights as an option.
BMW 6 Series reviews
BMW 6 Series in-depth reviewBMW 640d reviewBMW 640i reviewBMW 650i reviewBMW 6 Series Convertible in-depth reviewBMW 640i Convertible reviewBMW 650i Convertible reviewBMW M6 in-depth reviewBMW M6 Competition Package review
Which one should I buy?
Having lots of muscle, excellent refinement and impressive economy, the 640d is hugely appealing, with its twin-turbo 3.0-litre diesel engine. It's such an accomplished all-rounder that the petrol engines are largely redundant, if you think of this as a grand tourer rather than a sports car. The petrol motors are very impressive, though, and if you don't cover many miles one of these can make sense; but you've got to really want one to pay for the significantly higher running costs.
There are SE and M Sport trims, which both have high-grade leather as standard, plus cruise control, DAB radio, drive modes, nav, parking sensors front and rear, xenon headlights and an eight-speed automatic transmission; there's no manual option.
Alternatives to the BMW 6 Series
The Maserati GranTurismo and GranCabrio have an impressive pedigree, look sharp and sound great, but feel old-fashioned.
Partnership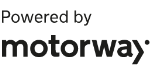 Need to sell your car?
Find your best offer from over 5,000+ dealers. It's that easy.
A Jaguar XK also offers four seats, looks superb and is great to drive, although the rear seats are of next to no use. The same can be said of a Porsche 911, which comes in coupé or cabriolet forms, too. Just as practical and luxurious are the Mercedes E-Class and Audi A5. Pick from AMG and S/RS editions respectively for searing pace, or there are diesel engines if your prefer economy. The Maserati and Jag only come with thirsty but potent V8 petrols.
What to look for
Wheels
SE 18-inch and M Sport 19-inch alloys use run-flat tyres with no spare. Some owners report a better ride on non-run-flats.
Suspension
Adaptive Drive suspension control was rarely specified and is worth having, even if it's less transformational than you might think.
Driver aids
A reversing camera and/or Surround View system will help to make parking easier; the 6 Series is large and has poor visibility. 
Gremlins
Most problems centre around electronic glitches, so check that everything works – twice over – on any potential purchase.
Interior
The 6 Series has just four seats, but the rear row is only suitable for children. If you need space for four adults, you're better off with a 6 Series Gran Coupé or a 5 Series. The cabin is swathed in premium materials, with post-2015 cars offering a leather-trimmed dash; predictably, the fit and finish is top-notch. Coupé boot space is good, at 460 litres, but the convertible only offers 350 litres.
Prices
Running costs
Condition-based servicing allows up to two years or 18,000 miles between work. The typical services are: oil (£215.54), oil with microfilter (£353.64), and oil with microfilter, plus air and fuel filters (£543.77). After three years, rates are reduced to £129, £278.28 and £438.62.
On top of this the brake fluid should be replaced after two years, at a cost of £64.10, but this drops to £50.50 from the car's third birthday with the cut-price servicing. The long-life coolant doesn't have to be replaced and, because all BMW engines are chain-driven, there are no cambelts to renew, which keeps running costs down.
Recalls
The 6 Series has had six recalls, first in April 2012 due to possible turbo-cooling water pump failure. Faulty seat-mounting bolts led to an action in September 2017; the third, in August 2018, was for engine software faults, with a similar recall in October 2018. A campaign four months later was for leaking EGR valve coolers. A sixth in March 2019 covered a possible glitch in the water pump circuit board. 
Driver Power owner satisfaction
The 6 Series hasn't appeared in our Driver Power polls because it sells in small numbers, but BMW came 25th out of 30 in this year's brands chart, scoring well for its infotainment and drivetrains, but poorly for running costs. Owner reviews on Carbuyer.co.uk indicate life with a 6 Series impresses, although a couple of cars generated negative reports due to electrical and engine problems.