BMW X2 vs Volkswagen T-Roc
Does BMW or Volkswagen come out on top in battle of the sporty crossovers?
Sporty crossovers are about the most popular sector of the market right now. Every manufacturer has one in its line-up and as petrol power becomes more prevalent, too, more potent, driver-focused versions of these SUVs are gaining traction. Two of the newest on sale are the Volkswagen T-Roc 2.0 TSI R-Line and the BMW X2 20i in M Sport guise.
Both of these cars are targeting the same group of buyers, and their closely matched price tags demonstrate this. As we bring the two compact SUVs together, the winner will not only have to be good fun to drive, but it also needs to deliver comfort, practicality, technology and everything in between.
BMW X2
For: Good fun to drive for an SUV, higher-quality cabin here, strong infotainment systemAgainst: Firm ride, some refinement issues, more expensive to buy than T-Roc
There's a big difference between this X2 20i and its Volkswagen rival. While the T-Roc is four-wheel drive only, the BMW sends its power to just the front wheels – there's no xDrive petrol version yet. This highlights the fact that the X2 is based on the company's UKL2 platform that it also shares with MINI.
It's a familiar platform so is similar to the T-Roc here, while there are more matching points when it comes to the engine. The X2 uses a 2.0-litre four-cylinder turbo petrol engine that produces 189bhp and 280Nm of torque – 2bhp up on the T-Roc but 40Nm down.
This had an effect against the stopwatch, because the BMW couldn't match the VW's 0-60mph time, taking 0.9 seconds longer, at 7.1 seconds in total. This lack of torque also had an impact on its in-gear flexibility, even though the BMW weighed 35kg less. The biggest disparity was between 50 and 70mph in top gear (seventh), where the X2 trailed the T-Roc by 2.1 seconds, taking 11.9 seconds overall.
However, the 20i engine revs with a nice rasp, even if it's not quite as energetic as the T-Roc's unit. The box is just as good, though. It's a seven-speed dual-clutch that shifts snappily in Sport mode and with a nice slur when cruising.
The transmission helps the level of involvement because it's nicely responsive. While it doesn't match the T-Roc's straight-line potency, the X2 actually feels the sportier car here, thanks to the way it handles.
The steering is weightier, but just as responsive, and these attributes combine to inspire more confidence in the car. It's helped by a chassis setup that rolls less and controls the body more rigidly, so there's a surprising level of grip and agility to tap into in the X2.
Still, it does bring a trade-off, because it's also not quite as comfortable as the T-Roc. Our car's larger 19-inch alloys thumped into potholes more than the T-Roc's, even though the X2 was also fitted with adaptive suspension dampers, which is only £150 on M Sport trim – we'd run these in the Comfort setting because it's even slightly firmer again in Sport.
Partnership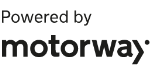 Need to sell your car?
Find your best offer from over 5,000+ dealers. It's that easy.
This is the one major drawback, because in other respects the X2 has the edge here. Yes, it costs more, but the cabin has a higher-quality feel, with softer materials and just as much tech. You get nav, climate and cruise control, those wheels, parking sensors, LED lights, heated sports seats (leather is £800) and good safety kit.
Testers' notes
Display: Our car had the £1,260 8.8-inch touchscreen upgrade, and it looks great and works well via familiar iDrive rotary controllerTransmission: Seven-speed dual-clutch box in BMW delivers snappy shifts and enhances performanceFinish: X2 has the edge on quality here, with softer materials and classier construction
Volkswagen T-Roc
For: Performance, more affordable than X2, acceptable ride given decent agilityAgainst: Can't match X2's boot space, not as good to drive, finish not as strong as BMW's
The T-Roc is based on Volkswagen's MQB platform, which also underpins the Golf hatchback and will soon be joined by a smaller SUV model, the T-Cross.
The 2.0 TSI T-Roc in R-Line trim is meant to add a level of sportiness to the practicality, and that comes courtesy of the 187bhp engine. There's also 320Nm of torque, which is 40Nm more than the BMW delivers, explaining why the VW was faster in our performance tests.
Another reason is the 4MOTION four-wheel-drive system. This car only comes in all-wheel-drive form and with a seven-speed dual-clutch automatic box, but that meant off the line the VW stormed from 0-60mph in 6.2 seconds, thanks to the strong traction and swift shifts. This is impressive for an SUV.
There's not much in it in terms of weight, so the extra torque ensured the VW was quicker in most of our in-gear tests.
Straight-line performance isn't exactly an issue, then, but it's once you reach a corner that the T-Roc R-Line starts to lose ground here.
The steering is lighter and not quite as engaging. It doesn't weight up like the BMW's and the VW doesn't inspire as much confidence as a result. Still, it is more comfortable.
The Volkswagen's set-up is softer, so everywhere from around town to on the motorway the T-Roc feels more compliant and less jarring in the way it deals with bumps and cracks in the road surface.
Adaptive dampers aren't available because R-Line trim only comes with lowered sports suspension, while on 19-inch wheels it does still feel taut. However, within this spectrum it's nowhere near as harsh as the X2.
The T-Roc has a better ride and handling balance, then, but in other areas it doesn't match up to the BMW. While it's £1,190 cheaper than the X2 – a useful saving – it feels it. Interior quality trails here.
The dash plastics are solid, and while you get a bright eight-inch touchscreen infotainment system, the materials feel harsh, unforgiving and not exactly befitting of the T-Roc's price tag.
Still, the level of kit justifies the outlay. Sat-nav, Apple CarPlay, Android Auto, LED headlights, heated sports seats, climate control, autonomous braking with pedestrian detection, lane assist, all-round parking sensors and adaptive cruise are all included. You have to pay extra for some of this equipment on the BMW.
Testers' notes
Screen: Eight-inch display in VW isn't as well placed as the BMW's, but it has Apple CarPlay and Android Auto as standardDigital dash: Ahead of the driver, standard 10.3-inch Active Info Display gives the cabin a hi-tech feelEquipment: Heated sports seats feature as part of a long list of kit in VW, but it trails the BMW on quality
Verdict
1st place - BMW X2
It's not as fast, but the BMW is the sportier-feeling crossover. While it's a bit firmer, you won't have to make many other sacrifices, because it's efficient, more practical and (almost) as well equipped. The refinement and quality will make the difference day to day.
2nd place - Volkswagen T-Roc
The T-Roc is a good small and sporty crossover, but it's sweetest in 1.0 TSI form and loses out to the X2 in this test. It's not as practical or as good to drive, and although it's cheaper it feels it. While it's economical, on-paper emissions mean running costs will be higher here.