BMW X5 xDrive45e: long-term test review
Final report: BMW is on a Rolls with its large plug-in hybrid X5 xDrive 45e SUV
Find your BMW X5
Offers from our trusted partners on this car and its predecessors...
Or are you looking to sell your car?
Advertisement
Verdict
The BMW X5 xDrive45e was a deserved winner in last year's Auto Express New Car Awards and our time living with one has only increased our admiration for the BMW. It sets the standard other SUVs and other plug-in hybrids have to aim for, and we'd recommend it in a heartbeat.
Mileage: 12,386
Economy: 40.1mpg
How good is BMW's biggest plug-in hybrid? It was actually my wife who summed it up perfectly: "This could be a Rolls-Royce," she told me. I'll be honest (and so would she), while she gets to go in many of the test cars that pass through my hands, for the most part if it has heated seats she's happy. She didn't realise the significance of the statement she made with BMW owning Rolls-Royce, but I reckon she was spot on.
Life in the X5 xDrive45e has been, well, sumptuous. I've plugged the car in as often as possible at home, which means an overnight charge to fill the sizeable 24kWh battery pack, so I've travelled on electric power alone as often as I possibly could.
It's on electric power that the car is simply serene; BMW has done a grand job of keeping things hushed on the move and when the six-cylinder 3.0-litre petrol engine does kick in, you barely notice.
In fact, the X5 can catch you out: you can be driving in EV mode, put your foot down for a bit more power and there's the faint rumble of a fruity six-cylinder motor in the background. Initially, it had me checking for something exciting close by, before I realised it was actually my car!
So it's quiet like a Rolls, but it also rides like a Rolls, which is something I didn't expect. I've driven plenty of X5s over the years, including the original model on the launch in 1999 where we threw the car around the Road Atlanta race circuit near the X5 factory in Spartanburg, South Carolina in the USA. The X5 has always been built as the ultimate driving SUV, and my car is no different: select Sport mode and it becomes a different beast.
But left to its own devices, the car's default setting is Comfort, and it's very comfortable. Previous X5s have backed their sporting prowess with a hard ride; this latest one rides brilliantly, smoothing out road surfaces in a luxurious way.
Then there's the quality, and on the inside at least, it's hard to fault. From the touch of the leather on the seats to the plush plastics and nicely chosen blend of metallic finishes, it feels very premium.
Sadly, a close examination of the bodywork reveals some inconsistent panel gaps that simply wouldn't be tolerated by anyone at Rolls-Royce's Goodwood factory, but then with a starting price of £69,915 today, it's a good chunk less than a third of a Rolls-Royce Cullinan.
Another big part of the X5's appeal is the running costs. I usually managed between 40-45 miles on electric power from a charge (BMW claims 50-54 miles), which means a fair amount of cash saved on petrol. It also means a huge amount of cash saved on Benefit-in-Kind tax with a tax rate for the coming year of seven per cent. Running a slightly-cheaper-to-buy petrol model would see a 40 per cent taxpayer pay £9,284 a year in company car tax. With the plug-in hybrid that would be £1,637.
Partnership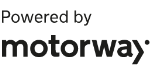 Need to sell your car?
Find your best offer from over 5,000+ dealers. It's that easy.
In a normal world, I'd have a daily commute of 44 miles in and out of Central London, so by charging up every night I'd barely have touched any fuel. Yet over the past year I've spent more miles on the motorway to help care for family members, so have had to fill up more often than anticipated, which has meant a still-decent average of 40.1mpg.
BMW X5 xDrive45e: second report
The award-winning BMW X5 xDrive 45e SUV shows no sign of letting its title slip
Mileage: 9,863
Economy: 41.5mpg
The BMW X5 is causing quite a splash at Auto Express, taking a well-deserved win in our recent New Car Awards as Best Large Premium SUV. And it was this xDrive45e plug-in hybrid model that swung it.
I've been living with this car for four months now and, on the whole, have nothing but praise for it. The appeal for me was offering everything a big SUV should, with an all-electric range beyond the usual 20-something miles of most PHEVs.
So far, I'm getting well over 40 miles from a charge, usually closer to 45. If the world was anything approaching normal right now, that would have pretty much covered my journey to and from the office each day. Like my mobile phone, I'd plug it in each night and it would  be ready by the morning. Stopping at a filling station would have been a rare occurrence.
We haven't seen our office for six months now, so life is slightly different for my X5. It's mostly used for running around locally – especially with Sky, the fast-growing Goldendoodle (she's only four months old in the picture below!), on board – where I'm mostly using electric power and charge up just a couple of times a week.
Then it's a longer, weekly 150-mile round trip to family on the motorway, where the car cleverly saves the electric power for the town stuff at either end.
If motorways are your domain, then diesel might be a thought, but don't dismiss this plug-in hybrid. In terms of petrol power, I'm averaging just over 42mpg in total – around 10 mpg better than I've managed with similar-sized diesel SUVs. Add in the cost of a full charge – around £3 depending on your tariff – and I'm happy enough with the overall efficiency.
I'm also very happy with the way the car drives, especially for someone who values comfort in a car so highly – there are few SUVs that feel as luxurious as the X5.
That does provide something of a conundrum, though. It's so comfortable, I'm not sure it feels like a BMW. That might seem an odd thing to say, but Bee-Ems usually major on handling, which is never going to be an SUV's forte, even though BMW has tried in the past. The X5 handles okay – it's safe, predictable and quick – but it's not the ultimate driving machine. That doesn't stop us naming it the best SUV in its class. It just takes a slightly different approach to BMW SUVs of old.
There are other areas where the X5 shows BMW at its best – the iDrive infotainment system is the best in the business. I can use the scroll wheel and buttons (usually when I'm on the move) or the touchscreen (easier when stopped). The menu system is properly thought out, too, so it's super-easy to use.
And the build quality inside is hugely impressive – I really can't fault it on design or the standard of materials. That's an area that BMW now leads its German rivals.
In spite of my 'kids' being grown up and drivers themselves, they still seem to appear in the back of the car surprisingly often, which is why I still need the sort of space the  X5 has to offer. And the big boot for the family's new arrival, too.
I need a large car, but the X5 never feels unwieldy or too much of a chore to park. A brilliant array of cameras that seem to spring into life at just the right time are another highlight of the X5's tech armoury.
So the X5 remains a clear winner in my eyes and it's difficult to see what can replace it so well with the combination of comfort, quality, space and the impressive efficiency of that plug-in hybrid powertrain.
BMW X5 xDrive45e: first report
Our BMW X5 xDrive45e plug-in hybrid is a surprise hit
Mileage: 6,206
Economy: 43.5mpg
It's strange how times have changed. Before Covid, my 44-mile daily round trip to our central London office would have been perfect for the BMW X5 plug-in's claimed 54-mile electric range, meaning the 3.0-litre six-cylinder petrol engine would rarely be called into action. But when my car actually turned up, the world was a slightly different place and my commute was a thing of the past.
My drives now tend to be much longer, mostly a weekly 150-mile round-trip to see my parents in Kent, so the X5 isn't quite as efficient as it could be if it were commuting into London. But I'm still averaging more than 43mpg, which includes charging at home when I can on a cheap energy tariff. 
Most people tend to measure efficiency by how often they fill up, and my total fuel bill, including electricity, is well down versus a similar-sized SUV – even a diesel. And if I was a company car user, a Benefit- in-Kind rate of six per cent for this tax year would be a further welcome boost.
However, it's only when you live with a car that you can really appreciate its talents or get frustrated by its failings, and the X5 falls firmly into the former category. There are numerous things that I love about it and not much that I don't. I'll be honest, I wasn't expecting it to be that way.
Firstly, it's just so comfortable and I'm not the only one to notice that – my wife is a fan, too. Previous X5s, especially those (like mine) in M Sport trim tended to be a bit firm. My car positively glides over bumps, unless you decide to switch to Sport mode.
When you do firm things up, you get a proper rev counter in the display rather than a power dial, and the car's rather surprising 5.6-second 0-62mph time comes with a corresponding improvement in handling.
Usually I leave the car to decide the most efficient setting to be in, and when the engine does fire up, I defy anyone to really notice. If you ask for a bit more power, you do hear a fruity exhaust note in the background, but it took a while for me to realise that it was coming from my car.
My 43.5mpg average is some way short of the official 200+mpg, and I'm managing to get around 47 miles of range from the battery. It takes a while to charge, though – the 24kWh pack is the same size as that in an original Nissan Leaf, and the reason for the X5's decent electric range. I'm going to explore getting my 3.7kW PodPoint home charger upgraded to 7kW – especially since the X5 doesn't offer a faster charging option.
I've no complaints about life with the X5 otherwise – there's plenty of space for my all-adult family of five to go for reasonably long trips in comfort, the boot is big (in spite of that battery sitting back there) and the build quality is great. I love the large touchscreen with wireless Apple CarPlay and wireless phone charging, and the colour head-up display is bright and clear.
One thing I do miss is semi-autonomous driving, which would allow the car to steer, accelerate and brake on the motorway, where I'm spending too much time these days.
| | |
| --- | --- |
| Model: | BMW X5 xDrive45e M Sport |
| On fleet since: | June 2020 |
| Price new: | £68,245 |
| Engine: | 3.0-litre 6cyl plus e-motor, 389bhp |
| CO2/tax: | 27g/km/£465 |
| Options: | Visibility Pack (£650), Technology Pack (£2,095), Comfort Pack (£2,495), M Sport Pro Pack (£1,900) |
| Insurance*: | Group: 49 Quote: £663 |
| Mileage/mpg: | 12,386/40.1mpg |
| Any problems? | None |
*Insurance quote from AA (0800 107 0680) for a 42-year-old in Banbury, Oxon, with three points.