US car brands to fight for the right to build new presidential limo
Bids are being invited from US car brands keen to build a new limousine for the next President of the United States of America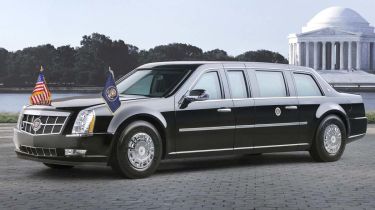 Car manufacturers now have a chance to convince the American Secret Service why they should produce the next luxury presidential limousine.  The chosen limo will be heavilt armoured and fitted with state-of-the-art defense and communications equipment.
Bidding is now open and the successful manufacturer will be awarded the contract on August 29, just in time to produce the limo and transport Barack Obama's successor.
Not all manufacturers can submit proposals, however. The contract is open to American carmakers only, which is unsurprising as all previous limos have been American made cars. 
One confirmed manufacturer working on a proposal is Chrysler, while General Motors – who has built the presidential Cadillac limos for the last three decades – is expected to join the race. A Lincoln-badged proposal could be produced by Ford and smaller brands like AM General or Tesla could also compete.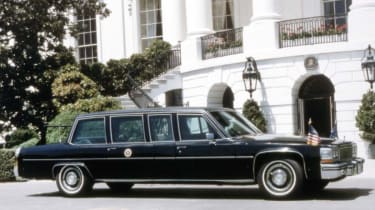 The new limo will replace the current seven-seat model – nicknamed 'The Beast' – that entered service in 2008. There's no proper name for it, but it's based on the previous Cadillac DTS limo and uses parts from various vehicles like the Chevrolet Kodiak's chassis, a Cadillac STS sedan's taillights and a Cadillac Escalade's headlights.
Previous presidential limousines in order of service include the Lincoln Continental, Cadillac Fleetwood, Lincoln Town Car and Cadillac Brougham.
Current president Barack Obama previously wanted a limo with a hybrid drive train. The Secret Service denied this because they thought it couldn't produce enough power to move quickly in emergencies. However, the current Cadillac Escalade Hybrid is fitted with a V8 engine and a 7,700-pound towing capacity so a Hybrid model could be on the cards.