Cadillac still thinks it can crack Europe
Cadillac hasn't given up on the dream of gaining a foothold in the European premium car market, according to GM president Dan Ammann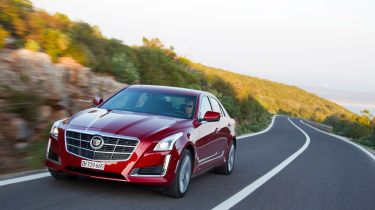 General Motors still believes it can sell Cadillacs in Europe – but admits it will never be able to compete with Mercedes, BMW and Audi.
President Dan Ammann told Auto Express that China and the US would remain the luxury American manufacturer's key targets for growth.
And he admitted that Cadillac's scattergun approach to Europe in the past under different bosses had hindered its chances here.
"Therein lies the problem," he admitted. "We're in, we're out, we're in but we don't do diesel…
"But in the long term there is a role for Cadillac in Europe. Is it going to be a high-volume contender in the medium to long term future? Probably not. But is there a role for something other than the three German luxury brands? I think there is.
"We've got to figure out what it is, what our portfolio is, a different value proposition. But trying to out-German the Germans will not be the path to success. We have to have a different proposition."
GM's more solid financial footing will allow GM to pursue its ambitions with Cadillac, Ammann stressed.
"In the past when we haven't had cash, the first thing that has been cut back is the frivolous 'Cadillac in Europe' strategy," he joked.
The current CTS and ATS were engineered with Europe in mind, and Amman said they showed the brand "was in a better place than it had been for some time".
Do you think Cadillac has a chance of making an impact in Europe? Let us know in the comments section below...