Best snow foam lances 2021/2022
We find the best way to spray on muck-shifting foam
Just as clay bars emerged from the professional world into mainstream car care, snow foam is now part of just about every maker's range, and a lance to lay it on is equally important.
Snow foam has moved into the spotlight because people's desire for touchless – or at least as touchless as possible – cleaning has grown. To use it, you lay a thick blanket of foam over your car to soften and loosen grime. When it has dripped away, a pressure washer can then remove the bulk of the remaining dirt, leaving only a little to be removed with a mitt.
We've tested foams, but what about the cannons? We gathered nine to find the one to turn every car white.
How we tested them
We looked for a lance that could create thick foam, but also for user-friendly features such as measurement scales on the bottle, because products require diluting. We preferred a wide neck for filling, and a similar base to help prevent these top-heavy devices toppling. We also looked for fan width, angle and mixture adjustment, and checked how quickly each went through chemicals. 
In our tests, we used test-winning foam from Autoglym, and a Kärcher K7 pressure washer, which allowed us to see how each lance would work with lower-powered machines. Finally, we checked build quality, extras and price.
Verdict
It might not be the cheapest, but MJJC's Foam Cannon ticks pretty much all the boxes and takes the win here. For something easier on the wallet look no further than the Hydro 360, which delivered one of the best foams. Completing the podium is Halfords' kit, which sets itself apart from its rivals with the inclusion of a quick-release nozzle.
MJJC Foam Cannon Pro
Hydro 360 Snow Foam Lance
Halfords Snow Foamer Kit
Reviews
MJJC Foam Cannon Pro
Price: around £55
Rating: 5 stars
Contact: MJJC
There are plenty of budget options on eBay, but this stood out in our online sample search. You can pay anywhere from just under £40 to more than £50, and it went up by a fiver between buying and testing, so shop around. 
It oozes quality – and super-thick foam – with fan-width and angle adjustment, a wide neck and an even broader base, plus a metal pick-up pipe filter. It also comes with spare lance filters and an alternative nozzle for less powerful pressure washers. A class act.
Hydro 360 Snow Foam Lance
Along with the MJJC (above), the Hydro from online retailer Motorgeek is the other lance here that allows you to vary the fan angle – handy for tackling wheelarches and the like. It also has a wide neck for easy filling, and multiple scales to assist dilution rates.
Less good was the lance unscrewing from the cap rather than taking the lid with it. It delivered a thick foam topped only by our winner, while a wide base and a pick-up pipe filter complete a keenly priced package.
Buy now from the Detailing Shack
Halfords Snow Foamer Kit
Partnership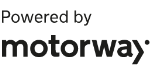 Need to sell your car?
Find your best offer from over 5,000+ dealers. It's that easy.
This comes with adaptors for the chain's own-brand washers and the popular Kärcher K series like our test machine. These connect via a quick-release adaptor, and Halfords thoughtfully includes a fan nozzle in the kit. 
This makes it easy to switch between applying foam and rinsing, plus it turns the standard lance into a sort of halfway-house trigger gun. It matched the Hydro for delivering foam, but the narrow neck and topple-prone base caused it to lose points.
BigBoi Snow Foam Cannon 5 Way
The 5 Way name refers to the choice of spray patterns the large head can deliver: horizontal, vertical, angled down, cone and jet. The quality of the fine foam and the spread of delivery are among the best and clicking through the options is easy. We also liked the wide neck base, which easily handled the lance, while reading the millilitre and ounce scales was simple. The pack also includes PTFE tape. Not cheap, but good.
Ultimate Finish Foam Cannon
This own-brand lance from Ultimate Finish seems to mix and match parts from rivals. The packaging is similar to its offering from BigBoi (above), while the lance is found on the Angelwax (below). If you struggle with small numbers, you'll love the printed scale on the bottle, although it only goes up to 700ml. The cannon created a decent foam, but used the mix quicker than some others.
Meguiar's Ultimate Snow Foam Cannon Kit
We first tested this back in 2020 when it was our pick in a mini test, but here it struggles to lift its head above the pack. It looks expensive, but it does come with 946ml of foam, which makes the lance a more reasonable £36. The kit also includes metal adaptors for Kärcher, Bosch and Nilfisk washers, plus PTFE tape. There's an embossed scale on the bottle, but both it and the neck are narrow, making it hard to fill, and it toppled easily. 
Autobrite Direct Foam Lance
Like the Meguiar's (above), this looks pricey until you realise it includes a 500ml Magifoam bottle. This brings the lance's price down to a decent £32, although the foam is on offer at £5, reducing the benefit. The Italian-made lance feels good, the Kärcher adaptor is metal, and the bottle is wide, but its neck is narrow and the scale tough to read. The foam was a touch behind our top four, but still good, although the lance struggled to maintain a thick delivery as we reduced power.
Angelwax Blizzard
Apart from the livery, this is a dead ringer for the Autoglym Polar Blaster we tested in 2020, and has the same advantages. The easy-to-fill wide neck and the reservoir base large enough to resist toppling were good, but it spoils things by having no scale markings, which forces the solution to be mixed elsewhere and then poured in. The controls felt good and the foam matched rivals in the pack behind our top four, but it struggled as the power reduced. The fairly high price doesn't help, either.
YeenGreen Adjustable Foam Cannon
We tried this lance to see what you get at the budget end of the market. It's around
a third of the price of most rivals here, and you can see where the money has been saved, because the parts are plastic. The mixture control is notchy, and while the foam was not as thick as the rest, it was not bad, and it went through chemicals at half the rate. Oddly it came with a wheel brush. Hard to recommend, but okay for the money.