Best bug cleaners 2021
We reveal the best way to blitz those baked-on bugs
Shifting baked-on dead bugs from paintwork can be a perilous business without a specialist cleaner, because the temptation is to rub harder or find something more abrasive. If you're not careful, the clearcoat will be damaged and, at best, you'll need to invest in a polish or scratch remover to put everything right afterwards.
Although we're yet to see huge numbers of bugs this summer, there are enough to make paintwork unsightly and screens tougher to see through. And just because there are fewer this year, don't be tempted to leave them on your paintwork, because the longer they're on the car the harder they are to shift. So which is the best way to keep your car bug-free this summer? We pulled the trigger on 10 sprays to find out.
How we tested them
The relatively low number of real bugs meant we had limited opportunities to test the sprays on a car, so we took a tip from our screenwash test and created our own bugs. We squashed reptile food bugs onto a rear screen, then baked them on with a hot-air gun. 
Just as in our wheel cleaner test, we wanted to see how effective the formulas were without rubbing. Each was applied to the maker's instructions, then we gently rinsed the area and monitored progress. We made several attempts, combining these results with those on the car, and factored in ease of use and price from online sources.
Verdict
Angelwax celebrates a hat trick of wins for its Revenge spray, which narrowly topped the cleaning tests. CarPlan's new No1 Super Bug takes second place on its debut, while another test debutant, Stjärnagloss Först, completes the podium and is our budget choice.
Angelwax Revenge
CarPlan No1 Super Bug 
Stjärnagloss Först
Reviews
Angelwax Revenge
Price: around £8
Size: 500ml
Rating: 5 stars
Contact: angelwax.co.uk
Our revised test and a slightly higher price didn't stop Angelwax staying as our bug shifter of choice – a title it has held since 2017. It is well suited to our test because it's designed to be sprayed on and rinsed off after being left for up to four minutes. 
It's prone to drying before then even on a cool day, but despite the shorter dwell time it topped the closely fought cleaning tests. The water-based formula is biodegradable, plus it won't harm any waxes on the paint.
CarPlan No1 Super Bug
Price: around £10
Size: 600ml
Rating: 4.5 stars
Contact: tetrosyl.co.uk
A Great debut for the latest addition to the No1 range which, unlike most rivals, claims to shift not just bugs, but also sap and bird droppings. It was thicker than rivals, and less prone to drying before the up-to-five-minute dwell time was over. 
We struggled with the narrow stream, which is great for targeting single bugs but wasteful over large areas. However it cleaned very effectively, only topped by our winner.
Stjärnagloss Först
Price: around £9
Size: 1,000ml
Rating: 4 stars
Contact: stjarnagloss.com
We've seen non-bug-specific cleaners do well in our tests before and this time it's the citrus pre-cleaner Stjärnagloss Först that secures the final podium spot. It goes on in a fine, wide spray which means a decent-sized area can be covered with just a couple of trigger pulls. 
Partnership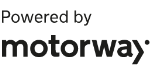 Need to sell your car?
Find your best offer from over 5,000+ dealers. It's that easy.
Not that cost is a problem, because the big one-litre pack meant it was one of the least expensive on test. After leaving it to soak for a few minutes, bugs rinsed away easily, particularly on the car test, where the debris was thicker.
Auto Finesse Citrus Power
Price: around £10
Size: 1,000ml
Rating: 4 stars
Contact: autofinesse.com
Runner-up in our last test, it is right on the money again, beaten narrowly by two new products. There's a fair bit of similarity between Citrus Power and Först from near-neighbour, and Stjärnagloss distributor, Dodo Juice. 
Both are designed to loosen traffic film and grime before washing, and come in cost-effective litre packs. They were inseparable across our tests, so price decides the order here.
Simoniz Insect & Bird Dropping Remover
Price: around £5
Size: 500ml
Rating: 3.5 stars
Contact: holtsauto.com
This is a new livery for a formula that has been at or near the top of our bug shifter test for some years. Simoniz has moved away from black plastics, which tend not to be recycled, to grey, which can be. 
The formula still works well, but newer rivals have narrowly slipped ahead. It goes on with a good spread, and there's handy advice to use a paper towel to prevent run-off. It fared best on thinner debris, and its keen price helps it keep up with more recent products.
Gtechniq W8v2
Price: around £9
Size: 500ml
Rating: 3.5 stars
Contact: gtechniq.com
There's lots to like about this cleaner from detailer favourite Gtechniq, but its price is not one of them. Not that it is beyond most pockets, but it really doesn't help in a closely matched test despite the ranking emphasising performance. 
Like our winner it can be used without affecting any coatings previously applied, plus it is biodegradable. It worked well in our tests, but others combine performance and price more effectively. 
Motul Insect Remover
Price: around £7
Size: 500ml
Rating: 3 stars
Contact: motul.com
When there are so many specialists in the sector, you can't help wondering what an oil company will be able to add to car care, but Motul believes it can build on the popularity of its products for motorcycles with this new range. 
It certainly looks striking with its square bottles and, while it may not move the game on, it certainly works and was only a touch behind the best here. It also goes on in a useful spray and just needs to dwell for a couple of minutes before wiping.
Turtle Wax Insect Remover
Price: around £7
Size: 500ml
Rating: 3 stars
Contact: turtlewax.com
According to the label, Lisa says you "can't beat it" and gives it five stars, but we beg to differ – it gets three here. The test started well, with the claims that it goes on like a liquid, but gels on contact to cling, proving correct – the run-off was less than rivals. 
But that did not translate to cleaning performance. It did make progress, but others were better across the tests. Maybe it's down to the one-minute dwell time, or that it should be wiped rather than rinsed away, but we can't agree with Lisa.
Also tested
Meguiar's Foaming Bug Remover
Price: around £13
Size: 444ml
Rating: 3 stars
Contact: meguiars.co.uk
Halfords Bug & Tar Remover
Price: around £4
Size: 500ml
Rating: 2 stars
Contact: halfords.com