'Could brave new world end badge snobbery?'
Editor Graham Hope ponders how new 'non-car' manufacturers are going to shape the industry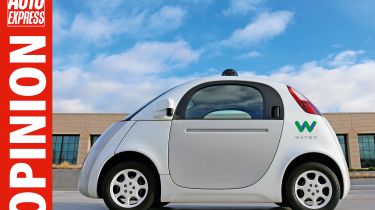 We all know the car world is racing towards an era of change the likes of which we have never seen before. Connectivity, autonomy and electrification mean we'll see an onslaught of vehicles over the next couple of decades that are radically different from what we're accustomed to. We truly are living in exciting times.
But could this brave new world also spell the end – or at least accelerate the decline – of one of the industry's less appealing and more perplexing elements: badge snobbery? That was one of the thoughts that occurred to me last week when Dyson, best known for making vacuum cleaners, announced it would be entering the car market.
Dyson is merely the latest 'non-car' company to signal its intent to venture into automotive territory, following Google, Apple and Samsung. Meanwhile, a wave of more conventional, but new, car brands are on their way to the west from China.
And as I found out at the Consumer Electronics Show in Las Vegas earlier this year, established tech firms see massive opportunities to increase their influence once fully autonomous cars become the norm. The landscape is changing, and fast.
It's autonomy, in particular, that I think presents the biggest challenge to what we see as the current establishment. I've asked countless executives why we should bother what badge is on a vehicle that drives itself, and am yet to receive a convincing response. As people get used to being transported in this manner, I think badges will become less important.
And as this mindset becomes more prevalent, I believe consumers will become more accepting of new vehicle makers. So don't be surprised if more fresh names – some we haven't even heard of yet – follow Dyson and enter the car industry in the months and years ahead.
Would you buy a car from people who made your smartphone or vacuum? Let us know in the comments below.