New Vauxhall brand chief: "We have to make cars that people want to buy"
Vauxhall's new managing director Stephen Norman says Ellesmere Port's future depends on a sales turnaround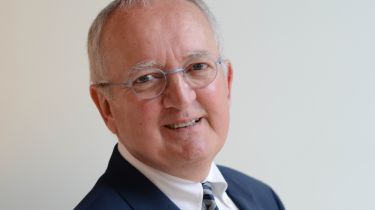 PSA Group has appointed industry veteran Stephen Norman to head the Vauxhall brand in the UK. The appointment comes only days after the French carmaker announced further jobs will be cut at Vauxhall's Ellesmere Port plant.
In a press conference today, Norman, who previously headed PSA's marketing operations, acknowledged that the Luton brand faces significant challenges in the coming year but the main focus is on turning around the brand's sales slowdown. 
• PSA seeks £705m refund over Vauxhall emissions
"Before anything, we must first improve the fortunes of the brand on the demand side. We have to produce cars that people will want to buy, then we will look at supply issues."
When asked whether the future of the brand is doubt, Norman said: "There is a clear understanding within the PSA Group that Vauxhall is a brand in its own right, as is Opel in Europe. Both brands have intrinsic value."
Norman, who has worked in the motor industry for over forty years for brands such as Rover, Fiat and Renault, has joined at a difficult time for Vauxhall. Registration fell 22 per cent last year, a figure linked to a total of 650 recent job losses from the brand's Ellesmere Port factory in Cheshire.
Although a decision on the plant's future is yet to be made, Norman admitted that its fate is "inextricably linked" to Vauxhall's sales performance.
"If we manage to make a radical improvement in Vauxhall's fortunes in the UK and my future colleagues in Opel do the same to their markets, then there will be a requirement not only for every possible unit of production that we've got, but maybe more besides.
"You don't have a factory to support one brand in one market, it just doesn't work like that. Clearly, if we want things to go up, we have to stop them going down."
Norman stated that SUVs will play a key part in Vauxhall's sales revival in the UK, with the models in the segment forming the backbone of the brand's range for several years to come. The Crossland X crossover and Grandland X SUV were launched last year, with the latter only just entering the market. 
What do you think of Vauxhall's prospects for the future? Let us know what you think below...