PSA seeks £705m refund from GM over Opel and Vauxhall emissions
The PSA Group is said to be intending to pursue a lawsuit to recover half of its money back following emissions discrepancies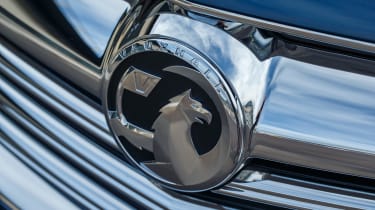 The PSA Group is seeking a refund of half of the money it paid to General Motors to purchase Opel and Vauxhall after discovering it was misled over Opel's emissions strategy, according to new reports.
The PSA Group paid 1.3 billion Euros (£1.15bn) to General Motors earlier this year to purchase Opel and it's UK sub-brand, Vauxhall, from the American car manufacturer. According to new reports, the PSA Group is now seeking between 600 and 800 million Euros (£705m) back from GM after it discovered Opel and Vauxhall cars pollute more than anticipated.
• New Government diesel taxes could face legal challenge
Earlier this month, the Group said it will have to move Opel models to its own, more fuel-efficient technologies quicker than anticipated after it found the cars pollute more than initially thought. Car makers will have to meet average fleet CO2 emissions of 95g/km by 2021, a significant drop from the current average of 130g/km CO2.
News agency Reuters is now reporting that sources close to the matter said the Group is intending to pursue a legal claim on the grounds that it was misled about Opel's emissions strategy.
GM spokesman, David Caldwell, told Reuters: "We are not aware of any claim submitted by PSA regarding future CO2 targets and we cannot speculate on issues that have not been raised with us."
PSA takeover of Opel and Vauxhall completed
The PSA Group's £1.15bn acquisition of Opel and Vauxhall from General Motors is now complete, and the enlarged PSA Group is now the second largest carmaker in Europe with a 17 per cent market share, trailing only the Volkswagen Group.
It brings to an end an 88-year association between the Opel and Vauxhall brands and GM, while new owner PSA has announced its intention to produce a 'performance plan' for its new marques, which will be presented to investors within the next 100 days.
• Diesel ban: what next for diesel cars?
According to newly appointed Opel CEO Michael Lohscheller, the brand has set itself a target of returning to profitability by 2020 under its new ownership. Lohscheller replaces Dr Karl-Thomas Neumann, who sat at the helm at Opel for four years following his appointment in 2013.
The deal means purchasing, R&D costs, and manufacturing can now be totally shared between Opel/Vauxhall and PSA – a game changer compared to previous platform sharing deals that Opel believes could save an estimated £1.5bn a year once economies of scale are fully exploited. The goal is to generate a positive operational free cash flow by 2020 as well as an operating margin of two per cent by 2020 and six per cent by 2026.
PSA Chairman Carlos Tavares said: "Opel will remain German, Vauxhall will remain British. They are the perfect fit to our existing portfolio of French brands Peugeot, Citroën and DS Automobiles," adding that the merger is "the birth of a true European champion".
PSA Peugeot Citroen announced on the eve of the Geneva show earlier this year that it has acquired GM's European arm Opel/Vauxhall in a deal worth £1.9 billion.
Speaking exclusively to Auto Express at the show, Dr Neumann said that Opel is further along its path to profitability - and that Vauxhall needs "more attention and a clearer positioning".
"There are many changes in the British market - mainly the move towards premium or luxury brands," he said. "So Vauxhall has to be clearer in what it stands for. But that is something where PSA has the highest interest that we proceed on our path and don't mess around. Some people ask me, 'Will all your cars from now on look like French cars?' And the answer is no, of course not - because that is the whole thing with this deal. It's British cars or German cars - and it'll stay like this.
"You can see it here at Geneva with the Crossland; it's a true Opel/Vauxhall, not a repainted Peugeot or Citroen. And all parties have the highest interest that it stays as such."
The merger makes PSA the second largest car marker in Europe; with a market share of 17 per cent putting it behind only the VW Group. Globally, PSA sold 3.5 million cars last year compared with the Opel/Vauxhall brand's 0.8 million.
Vauxhall boss Rory Harvey told Auto Express at the Geneva Motor Show that "the mood is optimistic, but I would say that there are question marks [about the PSA deal]". However, he said he was not able to elaborate on those comments, as negotiations were still ongoing.
Harvey wouldn't comment on the future of manufacturing in the UK, but did say that "It's a core part of our DNA that we are a British brand with factories here... That's a fundamental part of our selling cars in the UK."
Speaking about a 13 per cent drop in new car registrations last month, Harvey told us that thanks to the devaluation of the pound, Vauxhall will do 20,000 fewer rental sales, 5,000 less motability units this year and there are a couple of strategic fleet accounts that we will not do this year." He did suggest that new SUVs that are coming out this year, all based on PSA platforms, would help boost sales.
• Vauxhall Crossland X details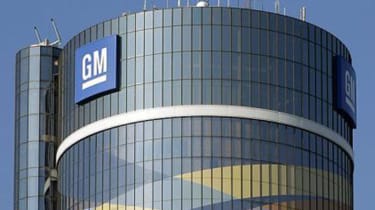 General Motors chief executive officer Mary Barra said "We are very pleased that together, GM, our valued colleagues at Opel/Vauxhall and PSA have created a new opportunity to enhance the long-term performance of our respective companies by building on the success of our prior alliance". At a press conference held in March, the GM CEO added that the sale had been a "difficult decision for General Motors" but ultimately the right one.
PSA and Opel/Vauxhall: collaboration and economies of scale
Regarding the relationship of GM and PSA going forward, Barra revealed that the two companies could collaborate on electric vehicle and fuel cell vehicle technology, sharing the investments GM has made in partnership with Honda.
By 2026 the deal could help PSA make annual savings of £1.47 billion - a proportion of this expected by 2020. Manufacturing, purchasing and R&D are the key areas where costs can be cut. PSA has promised to honour existing job guarantees at Opel and Vauxhall, though, securing jobs at least until 2021.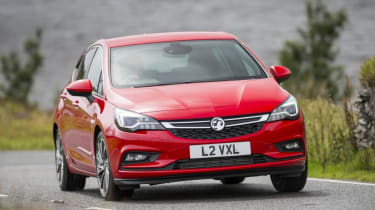 Vauxhall to remain a "true British brand"
Speaking on the announcement of the deal, Opel CEO Karl-Thomas Neumann said Opel would have broken even in Europe in 2016 if not for Brexit. Regarding Vauxhall, he said that regardless of the deal it would remain a "true British brand".
Carlos Tavares previously met with Opel Vauxhall's European Works Council to discuss job guarantees and labour agreements. In a statement, the PSA Group said: "PSA Group reaffirmed its commitment to respect existing agreements in the European countries."
Tavares has also since met with UK's Unite union boss Len McCluskey. The union boss said: "It was a relatively positive first meeting in which Mr Tavares gave assurances that current production commitments would be met."
• Vauxhall Zafira fires recall
However, McCluskey added that while Tavares "talked in terms of not being here to shut plants", there were still other issues, like pension plans that needed clarifying under the new ownership. Tavares was said to have made similar commitments to the UK's prime minister, Theresa May, whom he had a telephone conversation last week.
Vauxhall jobs under PSA
In the UK, the job guarantees imply that the production of the current Vauxhall Astra at Ellesmere Port would be guaranteed until 2021 and the Vivaro van in Luton would be secure until 2025 - after which the company will decide where to produce the next generation vehicles.
General Motors Europe has nine plants in Europe, but despite reassurances from PSA that all will remain in operation under the French carmaker's ownership, experts still believe that for PSA to make a profit from the acquisition it would have to cut jobs and production in Europe - which they state is at overcapacity.
John Colley, a professor at Warwick Business School said PSA has "little choice but to close the UK Vauxhall plants to make the Opel acquisition work," as the cost of cutting jobs at the German plant would be far higher.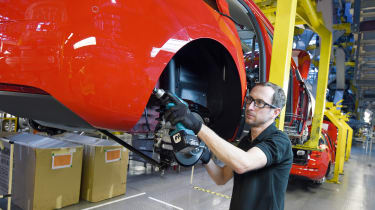 However, not all share such pessimism. Garel Rhys, professor of motor industry economics at Cardiff Business School told Auto Express that Vauxhall's Ellesmere Port and Luton plants are some of the most efficient in Europe, and PSA would surely value this over any uncertainty associated with Brexit, or other geographical factors.
UK's biggest union asks Government to guarantee jobs
The UK's biggest union, Unite, has called for the Government to grant Vauxhall similar post-Brexit assurances it promised Nissan, which prompted the Japanese carmaker to continue production at its Sunderland site, protecting over 7,000 jobs in the process.
Unite boss, Len McCluskey met with Business Secretary Greg Clark and asked the Government to guarantee Vauxhall similar assurances in order to protect jobs at the two UK plants. McLuskey said: "The important thing for us is to get the Government engaged so that we can defend British jobs." Clark has since met with PSA executives and promised the Government's "unbounded commitment" to protect jobs at Vauxhall.
PSA – the group behind Peugeot, Citroen and DS cars – already has dealings with Opel and is currently supplying the GM brand with components. For instance, the upcoming Vauxhall Grandland X - a new C-segment SUV headlining Vauxhall's SUV boom - will sit on a PSA platform. It'll get the EMP2 architecture underpinning the Peugeot 3008 and 5008 models, and could event be built at Peugeot's factory in Sochaux, France, alongside those two models.
Analysis: who stands to gain what from the PSA/Opel deal?
General Motors and PSA claimed at the press conference announcing the sale that the deal is a 'win-win' for both companies. But how can this be so?
GM's situation is relatively simple: the firm gets shot of a division that has failed to make any money since the turn of the millennium. And it rids itself of uncertainty over how its European set-up could and would work post-Brexit. This, in turn, will allow GM to focus on areas where it can see real opportunities for 'straightforward' growth: its domestic market, the United States, and China.
PSA's reasoning is more complex. It's hard to see how it will have need of the new structure's 24-odd factories across Europe - not least because Opel's and Vauxhall's plants have had spare capacity for years. But there are potential gains in even greater economies of scale, as PSA stretches components, platforms, engines and transmissions across an even wider range of models.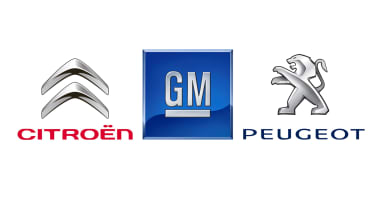 Perhaps the most significant reason is that the deal could allow PSA to stop being a 'French car company' and start being a European one. Buyers in Germany or eastern Europe who simply refuse to consider even the idea of a French car may soon be offered Opels containing quite a bit of Peugeot or Citroen technology. And if they carry on buying them, then Tavares's gamble could pay off handsomely - especially if he's managed to squeeze out a bit more profit margin on each vehicle in the meantime.
And British customers? Expect some frenzied market research from PSA into whether we're hung-up on the idea of buying a Vauxhall or open to the prospect of having an Opel badge on the fronts of our Astras and Corsas as we move into the middle of the next decade. The new owner is sounding very conciliatory at the moment - but PSA's recent history shows that if it ultimately does judge Vauxhall to be complexity that it doesn't need, it won't think twice to strike a line through it on the balance sheet.
What do you think of the news? Leave us a comment below...