New Government diesel taxes could face legal challenge
Lawyers looking at 'misleading' diesel incentives, as onslaught of penalties and taxes could be deemed unlawful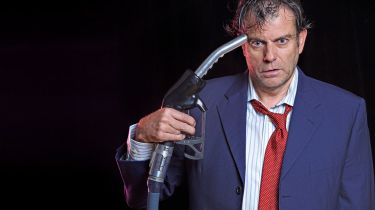 Ministerial action to actively incentivise millions of motorists to buy diesel cars – and then later penalise them for doing so – could be 'unlawful' and leave the Government open to a major legal challenge, lawyers have warned.
Harcus Sinclair, the law firm spearheading the current UK class action suit against the Volkswagen Group over the Dieselgate emissions scandal, says the Government has "a case to answer" over the way consumers have been misled and then punished for buying diesel cars.
• UK plans petrol and diesel ban by 2040
Damon Parker, partner at law firm Harcus Sinclair, told Auto Express: "There is evidence that the previous Government promoted diesel car sales on a knowingly false basis. On the basis of the evidence, the Government has a case to answer.
"The tactic of forcing diesel owners to part with their vehicles through financial penalties is not only unfairly prejudicial, but may be unlawful and subject to challenge."
The revelation comes days after new diesel car tax increases were announced in the autumn Budget. Cities like London are clamping down on diesel drivers, having recently introduced the £10 T-Charge that applies to older vehicles. Islington Council in London is also due to introduce £2 higher parking fees for diesel owners in 2018.
The 'dash for diesel' began under Tony Blair's Labour Government, as ministers focused on lowering carbon dioxide (CO2) emissions to meet the 1997 Kyoto Agreement targets. But they ignored the danger from particulates, which are now blamed for up to 40,000 premature deaths a year.
In 2001, Labour Chancellor Gordon Brown lowered Vehicle Excise Duty for diesels and reduced the duty paid on diesel, which was promoted as a 'green' fuel. Sales of diesel cars, which in the nineties accounted for 1 in 20 vehicles, soared to the point where today there are around 12 million diesels on Britain's roads, representing over a third of all cars and four times as many as in 2000. Parker said: "New evidence suggests that the Blair-Brown tax incentives were introduced despite ministers knowing that air quality would decline if diesel sales rose." This, he said, meant diesel buyers were fooled into buying cars they thought were clean and environmentally friendly.
• Autumn budget brings VED diesel tax hikes
He added: "Today, the same vehicles successive Governments pushed on the back of their environmental qualities are now being hit by additional tax and other deterrents. The most significant cost, however, is likely to lie in the drop in the residual values of these vehicles."
Tony Blair's former chief scientist Sir David King, whose advice helped to introduce the 2001 tax changes, admitted in April this year that scientists were aware that diesel was 'dirty' and belched out harmful particulates and nitrous oxides, but did nothing about it. He admitted he was aware of the warnings – including from the Government's own medical advisers in 1999 – but suggested he'd been convinced by car makers that new catalytic converters would deal with the problem.
Howard Cox, of campaign group FairFuelUK, said it is considering legal action. He said: "We believe there is a case for action against the Government for misleading drivers and against London Mayor Sadiq Khan over his unfair T-Charge."
AA president Edmund King said that while it's unclear whether a legal challenge could succeed, "it's clear the Government misled millions of drivers over diesel".
Do you feel you're being unfairly treated for buying a diesel car? Tell us what you think of the situation below.