With Driver Power, there's no hiding from the truth
As our Driver Power survey enters its 16th year, Steve Fowler reflects on what it unearths about the reliability of our cars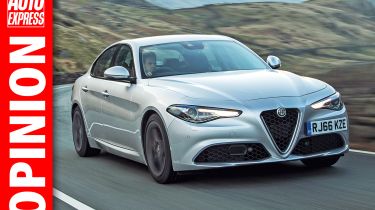 This week welcomes one of the most important (and most popular) issues of Auto Express of the year, where we count down the very best new cars on sale in the UK – as voted by owners.
Driver Power is now in its 16th year and has grown to become the UK's biggest car ownership survey. Over 80,000 of you took part in 2018 and you've had lots to say, not only giving scores across nine different categories, but leaving hundreds of thousands of comments about your cars, too.
• The most reliable cars to buy in 2017
The good news is that you're more satisfied with your cars than ever – scores have gone up this year. But that's cold comfort for the car makers who find their latest models sitting at the bottom of the table.
What I love most about Driver Power is that there's no hiding place from the truth. Reliability reputations are hard to build, but easy to lose and it's all too clear from the results that many of the problems we hear about throughout the year – some of which we encounter during our own tests – are reported by other owners, too.
It gives a clear indication to manufacturers where they need to work harder. Let's take one example: the Alfa Romeo Giulia. It's a car that we love and has done well in our tests, and it's clear from its overall third place in this year's survey that owners love it, too. But with over 40 per cent of owners reporting problems, that love affair may be short lived unless reliability improves. Get that licked and we'd expect Alfa to have a long and lucrative stay at the top of the Driver Power league tables.
Of course, there's more to Driver Power than just these results. In our next issue you've ranked 26 manufacturers, while dealer rankings and the used car chart will follow. Stay tuned...
Check out the best cars to own of 2018, as voted by you in our Driver Power survey…