Road workers face 300 abusive and dangerous incidents a week
Highways England calls for patience from drivers as it says 3,500 incidents were recorded over three months last year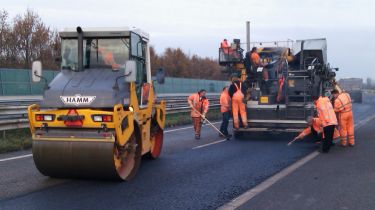 Workers on the UK's 4,300-mile-long network of motorways and strategic A roads are subject to almost 300 abusive or dangerous incidents every week, according to Highways England.
The Government-owned company, which is responsible for managing the UK's strategic road network, says verbally and physically abusive episodes, as well as "incursions" – where drivers enter into cordoned-off section of roadworks – were putting workers' lives at risk.
• Variable motorway speed limits under review
In one incident, captured on film by workers, a driver on the A120 in Essex takes to the verge as he attempts to avoid congestion caused by roadworks. Another shows an HGV driver neglecting to see a coned-off section of the M1 motorway, swerving dramatically as he takes evasive action at the last minute.
Highways England recorded almost 3,500 dangerous and abusive incidents between July and September last year, 150 of which were classified as serious.
Mike Wilson, Highways England's chief highways engineer, said while the organisation always endeavoured to "minimise inconvenience to drivers", closing roads was sometimes unavoidable. Wilson added: "Drivers who selfishly and illegally ignore these traffic restrictions force their way through are putting both their lives and those of our road workers at risk – all to save a few minutes on their journey."
Highways England called on drivers to respect road workers, obey speed limits around works, and bear in mind that maintenance could be taking place even when staff weren't immediately visible, due to them being hidden by works vehicles and equipment.
Now read about the Government's latest plans to cut the number of potholes on our roads…