Chinese electric cars: the £47bn quest for supremacy
Having invested heavily in renewables, China is set to enjoy an EV boom. We go east to see how it's leaving the rest of the world trailing
Look out of the plane window when approaching Beijing from the west, near Ulanqab, and on a clear day you'll notice the desert is broken by black squares. Were the plane to lower its altitude, the shapes would identify themselves as industrial solar farms, generating millions of kilowatts of electricity to power homes. 
For years, China has been the world's largest manufacturer of solar panels and a leading investor in renewable energy. The economic superpower has now set its sight on electric cars, with the aim to become a global leader in the sector. To see how the largest car market in the world is gearing up for an electric revolution, Auto Express travelled to Beijing and spoke to some of the country's biggest and newest players. 
• Unbelievable Chinese copycat cars
China's Government will say the drive towards electrification is to reduce the deadly air pollution in cities – and to an extent this is true. In Beijing, air quality regularly reaches dangerous levels, with the smog hiding high-rise buildings and forcing people to stay indoors. Official estimates suggest up to a third of the air pollution is caused by vehicles.
But there is also industrial politics at play. China relies heavily on oil imports from abroad, and its domestic vehicle manufacturers haven't been able to take on rivals from Japan, Europe and the US. With electrification, it's hoping to become a major force, and this is where its traditional manufacturers come in.
Changan is one of China's 'Big Four' domestic car makers. Last year, the state-owned firm sold over 2.87 million vehicles, equating to roughly 10 per cent of China's 28.8m new vehicle sales. Of that total figure, only 770,000 were new energy vehicles (NEVs) – China's definition for alternative fuel vehicles that encompass hybrids, PHEVs, EVs and hydrogen cars – but this is set to grow rapidly in the future. 
Wei Li, vice president of new energy vehicles at Changan, told Auto Express. "By 2020, we are aiming to sell 30,000 new energy vehicles. By 2025, we are aiming to sell 820,000 new energy vehicles." Li said the company is also looking to have its entire line-up electrified by 2025. 
To help, the Government is ploughing billions into new energy vehicle developments. Previous estimates suggest up to 400 billion RMB (£46.79bn) is being spent on NEV subsidies between 2015 and 2020. Another 25 billion RMB (£2.92bn) is being spent on developing the charging infrastructure. 
If investment in the sector is the carrot in this equation, then the stick comes from another policy adopted by Chinese regulators. "Many cities like Beijing, Shanghai and Shenzhen have licence plate restrictions for new [internal] combustion cars," Li told us. "It can take years to get registration for a normal car. But NEVs do not have similar restrictions, making it much easier for people to buy and register a car."
China's centrally planned economy also means the country can mobilise quickly towards new technologies. "This year, the Government in March announced that it will build 800,000 charging stations," Li added. "Also, there is support for automotive companies to build their own stations. Changan alone will build 4,000 to 5,000 charging stations this year. For China, these aren't very big numbers we're talking about."
To put that into some kind of perspective, since 2011 the UK has built 16,600 electric vehicle charging points. China is set to build 48 times as many in a 12-month period.
Partnership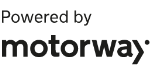 Need to sell your car?
Find your best offer from over 5,000+ dealers. It's that easy.
It's not just in sheer volume and economies of scale that the country hopes to win international fortunes. The country is also home to some of the biggest lithium-ion battery manufacturers in the world, including BYD, Wanxiang and Lishen – placing China years ahead of the likes of Europe, which still has no battery manufacturing facilities.
This kind of manufacturing capacity is why financial expert Goldman Sachs estimates China could account for up to 60 per cent of global new energy vehicle sales by 2030. It's already home to the largest manufacturer and seller of NEVs. BYD, or Build Your Dreams, which has been manufacturing lithium-ion batteries for 23 years and has an 18 per cent share of the world's lithium battery market cornered, sold 114,000 NEVs worldwide in 2017. That's nearly the total amount of alternative fuelled cars registered in the UK since 2011.
"Our sales target for 2018 is to sell 200,000 NEVs worldwide," says Mia Gu, brand communications manager for BYD. In China, NEV buyers are also given tax incentives by local governments, where they only face between zero and 50 per cent of the vehicle tax – which in China is based on the vehicle cost. "This is necessary as one of the Government goals is to have five million NEVs on the road by 2020," says Gu.
It's not just the established manufacturers in China that are looking to shake up the EV game. Today, the country has over 300 new energy vehicle start-ups, born from tech, ride-hailing and even mobile app companies, each aiming to cash in on the electric revolution.
One of them is Weltmeister – German for world champion. Founded in 2015 by ex-Geely and Fiat executive Freeman Shen, it's one of China's most promising and ambitious start-ups. Its EX5 SUV is already in production with deliveries starting later this year for its 10,000 pre-orders. The SUV has some very impressive figures: a 500km (310-mile) range and a fully connected, hi-tech interior, all for 112,000RMB, or £13,000.
Shen believes the start-ups have an edge over traditional makers. "The problem is all electric cars in China are based on a traditional platform," he said. "Manufacturers with combustion platform look at what assets they can use in EVs – anything from components to brand image. So a lot have trouble convincing buyers they are now an EV company. We don't." 
With a factory already built in Wenzhou capable of producing 100,000 units a year, Weltmeister is going to be one of the first NEV start-ups to bring a new model to the market. It's also eyeing China's growing ride-sharing economy. "We have a platform strategy that can vary between different users," Shen told us. "We can turn the EX5 into several versions, including a car specifically built for ride-sharing use, called EX5 Pro. Weltmeister is, I believe, the first in the world to do so." 
The pace of development for Weltmeister has been phenomenal. When he started the company three years ago, Shen recruited 300 former colleagues from Volvo, Fiat and Geely. His workforce has now grown to 1,500, with 10,000 pre-orders booked and over 20 billion RMB (£2.23bn) in investment.
With the whole nation seemingly geared towards electrification, it's hard to see how China won't become a global player in the electric market. But the country's economic history has shown that rival trade blocs in Europe and the US are often quick to impose trade penalties on Chinese goods. Chinese solar makers now face tariffs from abroad after being accused of oversupplying the market at artificially low prices. 
While electric cars may not face similar measures, there's no denying that 300 start-ups plus a host of traditional manufacturers may mean oversupply and stiff competition, especially as Western makers set up shop in China, too. Could there be troubles ahead? Wei Li of Changan said: "It could be the case that not all these start-ups are here after five years."
Weltmeister isn't worried. "China has a huge gap for affordable electric cars with a good user experience. Millions want this and that's where we come in," Shen said. "China is big enough for us. For a while, at least."
Enjoyed this EV feature? Then why not read about the Philips family who are living the good life with a Tesla Powerwall, Renault ZOE and solar panels.