The Good Life: living with a Tesla Powerwall, Renault ZOE and solar panels
We find out from the Philips family about life with a Renault ZOE, solar panels and the cutting-edge Tesla Powerwall battery
Most people can pinpoint exact moments when their life has changed. For Warren Philips of Shoreham-on-Sea, West Sussex, a key day was when his daughter, Senna, was born in June 2011. From then Warren decided his days of sports car ownership were behind him, and he would switch to an electric car; but the family's green transformation went further.
The Philips have become one of the country's early adopters, combining solar, home battery and electric car tech to the extent that their home gets visitors as part of an 'eco open house' experience. We spent a day with Warren and Senna to see how they've made the transition to green living and green motoring. 
The big change came in August 2015 when they moved into their current house on the south coast. Four weeks later they installed 22 solar panels on the roof, and then came the electric car. "We replaced our Ford Fiesta with a Renault ZOE in October 2016," Warren said. "This was always part of the plan; once we got the house, we then got the ZOE." 
Although the solar panels could generate up to 40kWh of solar energy on a peak summer's day – way above the 14kWh of electricity the family normally uses – Warren quickly noticed a dilemma. 
Because there was no way of storing the electricity generated by the panels, it would be exported back to the grid unless used instantaneously. And although the current Government tariffs pay the Philips for the energy they export to the grid, this still meant that the family had to rely on grid power during peak hours. 
Warren and his wife estimated they exported around 80 per cent of their electricity back to the grid. They were driven nuts by the need to keep things on a timer and that frustration meant owning a battery to store electricity was always a goal for the family.
They researched various options, including the Tesla Powerwall. When the first version came out, its capacity wasn't enough for the family. "But when Powerwall 2 came along, its 13.5kWh capacity was big enough for us and it had a built-in inverter, and I became very interested," Warren explained. 
"I was talking to my Tesla account manager, and she told me I was only the third person in the country to buy the Powerwall 2 as a member of the public." 
Since installing the Powerwall 2 in August 2017, the household's energy use has been revolutionised. "Last month we generated around 54 per cent of our own energy, with the rest coming from the grid. For March, that's ridiculous," Warren said. In January, his Tesla app showed they generated 25 per cent of their electricity, and they expect an 80:20 split in the summer. 
Thanks to the Powerwall, Warren told us there are now some days the family can run entirely on solar energy. The day we visited, they got 99 per cent of their electricity through the combination of solar panels and the Powerwall. On cloudy days when the Philips need to charge the ZOE, do laundry and cooking, they still need to use the grid to top up the power, but nowhere near to the extent they used to. 
Partnership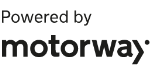 Need to sell your car?
Find your best offer from over 5,000+ dealers. It's that easy.
Like the Powerwall and solar panels, the ZOE has been an easy transition for Warren. "Owning an electric car is just so easy," he explained. "You don't have to worry about queues at a petrol station, it's quiet, refined and a lovely car to own." 
The ZOE is used for a 14-mile commute to work, along with school runs and local journeys. For longer trips to Ireland for family camping, Warren relies on a Honda Accord; its larger boot can take the family's dog. Crucially, Senna agrees with the move to go green. She told us she really likes the ZOE, but added: "Tesla is my favourite car. When we had to fix the Powerwall, Tesla came with the new Model X in party mode." 
Although dad Warren is also dreaming of a Model X, he feels the current set-up is near perfect for his family. The transition to green power has taken a few years, and has had its difficulties, but it's clearly paid off. Warren estimates that after spending £15,500 on solar panels and the Powerwall, the family will break even in 10 years and, in 20 years' time, be around £13,000 better off. 
But it's more than just cost savings that make Warren so passionate about going green. "I'm doing this to show how it's possible. If I can do it, so can everyone else," he said. "Solar energy, EVs and energy storage is the way of the future; I want to show how easy it is."
Can plug-in cars still be fun? We buckled up in a BMW i8 to find out...