Can plug-in cars still be fun?
Can a plug-in hybrid excite on some of Britain's best roads? We buckle up in BMW's i8 to find out
While sales of hybrid and electric cars look set to increase rapidly over the next few years, there are many motorists who remain unconvinced. Improvements in range and charging options have made EVs more practical for daily use than ever, but a large section of the public still believes electrified vehicles can't match the pace and excitement of a purely combustion-engined car. 
To try to dispel this myth, staff photographer Otis Clay and I head for some of the best driving roads in the country, in North Wales, in what we think is the most captivating plug-in hybrid on sale, BMW's i8. Our aim? To see if adding battery power reduces driver appeal. And our two-day return trip would neatly go from Electric Avenue in Brixton, south London, to Electric Mountain near Llanberis, Gwynedd, over a mix of urban and rural roads.
The i8 has been on sale for three years now, but it remains truly cutting-edge in 2017. That's not just in terms of looks, either, although the space-age bodywork, ground-hugging stance, flying buttresses and dihedral doors mean that you'll almost always be the centre of attention on the road.
It's what under the i8's skin that really makes most £100,000 supercars look like dinosaurs. A tiny 1.5-litre three-cylinder turbo petrol engine puts an impressive 228bhp to the rear wheels, and works in tandem with a front-mounted electric motor producing 131bhp to give all-wheel drive.
The result is a 0-62mph time of 4.4 seconds, plus an official economy figure of up to 134mpg. And we put the BMW's amazing efficiency to the test as we leave Brixton's vibrant Electric Avenue, heading north of the Thames through London's congested streets. This allows us to make use of the i8's 22 miles of pure-electric range, meaning silent, smooth progress and instant punch away from lights. By the time we reach the motorway we haven't used a drop of petrol, and even on it, the 75mph top speed in eDrive mode ensures we don't hold anyone up.
Settling into the monotony of the westbound M40 during school holidays, I nudge the i8's drive controller into comfort mode, softening the adaptive dampers and balancing both power sources. This part of the journey is a bit dull, but it reveals the i8's impeccable refinement and cruising manners. If it weren't for the children's faces glued to other vehicles' windows as we overtake, you'd think you were in a 3 Series rather than a sports car. Soon the i8's navigation system warns us of a jam towards Birmingham, so we pull into the services for some food and a battery top-up at one of Ecotricity's Electric Highway chargers.
After we cross the Welsh border and endure more jams on the A5, we finally reach Snowdonia. Expecting to have to scout for the best roads the following morning, we stumble across the stunning A4086 on the way to our hotel. This fast, smooth stretch of tarmac offers great visibility as it sweeps through some of the prettiest (and hilliest) parts of North Wales, and is the perfect place to flick the i8's gearlever over into Sport mode for the first time.
Partnership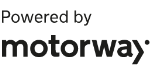 Need to sell your car?
Find your best offer from over 5,000+ dealers. It's that easy.
As well as firming up the dampers, sharpening the throttle and increasing the steering weight, Sport keeps the combustion engine on at all times and delivers maximum boost from the electric motor. Floor the throttle and the i8 surges forward smoothly and rapidly, accompanied by a combination of the engine's throaty warble and the motor's sci-fi whine. It's intoxicating, and all the more impressive given how docile the car is when you're taking it easy.
The next morning, we head down the glorious Llanberis Pass, with a series of tight, undulating bends giving the i8 a real workout. The all-wheel drive lets you hold your line with confidence, allowing eye-widening cornering speeds to be reached without much sweat. Despite the complex electronics underneath, BMW's prolific use of carbon fibre-reinforced plastic (CFRP) allows a modest kerbweight of 1,560kg. It means the i8 feels really agile on turn-in – not something all cars at this performance level can claim.
As the winding pass straightens up for the village of Llanberis, the i8's petrol engine switches off once again and we glide silently up to the Electric Mountain visitor centre. The complex is home to Dinorwig Power Station, a vast pumped storage hydro-electric scheme that opened back in 1984. Its main function now is to supplement the UK's national grid at times of short-term high volume, but it plays a vital part in the increasing percentage of renewable energy sources powering Britain today. In turn, this means that any criticisms of EVs not being truly 'green' because they're still powered by fossil fuels will eventually be laid to rest.
After one final run down the A4086, and the busier but still aesthetically epic A498, we begin our return journey south. Despite some hard driving, limited places to charge and plenty of stop-start traffic, the i8 refuses to dip below 40mpg. As more manufacturers such as BMW invest billions in advanced electric and hybrid powertrains, we're certain it's only a matter of time before there's an EV to whet every car enthusiast's appetite.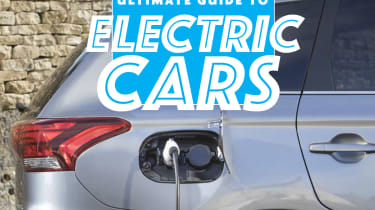 Have you had any fun behind the wheel of a PHEV? Let us know where and when in the comments below.