Electric car driving school: learning to drive in an EV
After 126,000 miles, Paul Tomlin, one of the first UK driving instructors to go electric, gives us his opinion on using an EV to teach
Is there a tougher test of quality than letting hundreds of learner drivers practise in your car? Vehicles owned and operated by driving instructors go through a lot, which is why reliability is key. So is fuel economy, because trips to the pumps can easily add up to thousands over the year.
It's no surprise then that many instructors stick with tried-and-tested models such as the Vauxhall Corsa, but some are starting to make the jump to electric vehicles because these offer rock-bottom running costs.
Paul Tomlin, owner and operator of Green Driving School in Stoke-on-Trent, Staffs, was one of the first to make the switch and has been using an electric Nissan Leaf to teach automatic learners since 2011. He's racked up 126,000 trouble-free miles in his latest car and has now traded it in for a new model. Auto Express caught up with Tomlin to see what it's like teaching the next crop of EV drivers.
Like most other motorists, Tomlin, of Holcroft, began looking at electric vehicles to save on running costs. He told us the brakes on his previous cars often took a lot of punishment. "I went through three full sets of pads in 60,000 miles," he said. Tomlin also calculated that a year's worth of teaching learners cost him £5,000 in fuel.
He became one of the first people in the UK to order a Leaf, purchasing a 2011 Acenta import from Japan. Because he was one of the first EV instructors, Tomlin initially struggled to get a set of dual controls installed until Nissan put him in touch with a local engineer.
"It was a good car, but because it was an import there were some teething problems that I had to get used to, such as the battery-life indicator being slightly optimistic," he said. In 2013, he swapped the import for a black 24kW Leaf Acenta with a 6.6kWh charger, and hasn't looked back.
"I've done 126,000 miles in it and it's never broken down," he said. "The only thing I've ever had to replace was the windscreen wiper motor at 90,000 miles, and that's it. Even more impressive are the brakes, which according to the last inspection are only 50 per cent worn after 126,000 miles of teaching."
A typical day for Tomlin will see him teach for four hours, take a break and charge the car before another three hours of lessons. He reckons he normally covers in excess of 130 miles a day, which is more than the Leaf's 124-mile quoted range. "The public charging infrastructure has been vital for me," he added. Tomlin said he initially struggled to find enough public charging points, but his local Nissan dealer was able to keep its rapid charger open 24 hours a day. 
"It's not an issue of range for me; it's all about the rapid-charging capacity," he said, adding that the infrastructure must grow if electric vehicles are to become more popular.
More than 50 students have passed their automatic test so far in Tomlin's Leaf, with several others having taken lessons. "There's never a single complaint from them," he said. "In fact, they're all very surprised at how easy the Leaf is to drive." And the instructor told us that his students are often more relaxed in the Leaf than their predecessors were in any of his previous cars, adding: "This makes it easier to teach them how to drive."
But Tomlin isn't just teaching his students how to drive a car. He's helping them become future EV owners by showing them how to charge the Leaf on a timer, where to find charging stations and which cables to use at them, plus what to do when the car is low on battery.
Partnership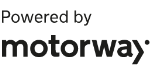 Need to sell your car?
Find your best offer from over 5,000+ dealers. It's that easy.
Tomlin told us he also teaches his students how to follow the Driver and Vehicle Standards Agency's (DVSA) Ecosafe driving guidelines when braking and accelerating. In short, he explained: "I'm preparing them for the future."
And his teaching seems to be paying off, because Tomlin says many of his students won't even consider purchasing a petrol or a diesel car after passing their test in his Leaf.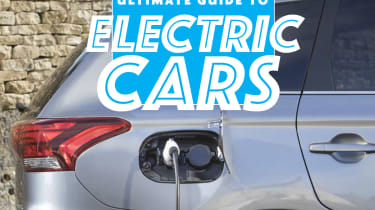 Did you learn to drive in an electric car? Let us know in the comments below.