Ex-Fiat Chrysler boss Sergio Marchionne dies, aged 66
Former Fiat Chrysler CEO Sergio Marchionne has died just days after being replaced as brand boss due to ill health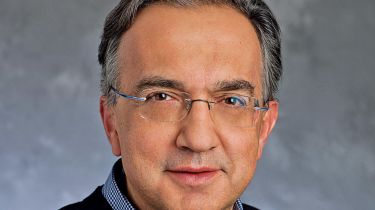 Sergio Marchionne, the man responsible for turning around the fortunes of the FCA (Fiat Chrysler) Group, has died aged 66. Brit Mike Manley replaced Marchionne as Fiat Chrysler CEO only last week, as the Italian's health worsened following surgery on his shoulder.
The tragic news appeared online this morning, after it was confirmed by Fiat holding company Exor NV.
• Mike Manley replaces Sergio Marchionne as Fiat Chrysler boss
In a statement, John Elkann, chairman of the controlling Agnelli family said: "Unfortunately, what we feared has come to pass. Sergio Marchionne, man and friend, is gone.
"I believe that the best way to honour his memory is to build on the legacy he left us, continuing to develop the human values of responsibility and openness of which he was the most ardent champion," Elkann said.
Marchionne became Fiat SpA CEO in 2004, when the company was then on the verge of bankruptcy. He is credited with turning the firm's fortunes around – pioneering and managing the FCA merger in 2011. He had planned to step down in 2019, but his deteriorating health forced the company to appoint Manley earlier than expected.
Only last month, Marchionne sat in front of hundreds of journalists and investors to announce FCA's latest five-year business plan. He outlined key targets for Jeep, Alfa Romeo and Maserati, as well as details on Fiat's plans to focus on electrified small cars. The forecast included 11 new Jeep models, including four battery electric cars by 2022.
We'll have more news and information as it emerges.
Sergio Marchionne was due to step down in 2019: read about the tough task his successor will face...