Electrified Maseratis from 2019 to lead FCA plug-in push
FCA to unleash EV and hybrid plot over the next five years, with Maserati to become electrification halo brand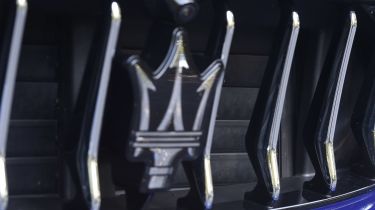 Fiat Chrysler [FCA] CEO Sergio Marchionne has laid out an electric future for Maserati during an earnings call with investors, revealing that all cars made under the Maserati brand from 2019 onwards will be electrified in some way.
It's somewhat similar to a position set out by Volvo earlier this month – the Swedish manufacturer has also confirmed plans to offer only hybrid and all electric vehicles from 2019 onwards, with five new all-electric cars planned by 2025.
• Could you live with an electric car? The pros and cons explained
During the conference call, Marchionne called electrification "an integral part of the development of the [Fiat Chrysler] group" adding "we [FCA] have been reluctant to embrace that avenue until we saw clearer the path forward".
Fiat Chrysler has been slow to embrace electrification compared to other major carmaking groups due to an imbalance of demand and development costs. In 2014, Marchionne even went so far as to tell customers not to buy the electric Fiat 500e, as each car lost the company around £8,300.
The FCA boss told investors and listening journalists that the group will kick on with an initial electrification plan that will conclude in 2022, by which time more than half the FCA fleet will be electrified in some way with Maserati "in particular" championing the change.
"When it [Maserati] completes the development of its next two models, it will effectively switch all of its portfolio to electrification", said Marchionne.
"As these products come up for renewal post 2019, it will start launching vehicles which are all-electric and which embody, I think, what will be considered state of the art technology." 
One of these first electrified cars to arrive under the Maserati brand could be the Alfieri. Unveiled in concept form at the Geneva Motor Show back in 2014, Marchionne revealed in an interview last year that it could appear with an electrified powertrain some time after 2019.
FCA plans to hold an investor day early in 2018 to outline future product plans, so we should receive more details then. Marchionne will not see out the five-year electrification push though, as he has confirmed plans to retire in 2019.
Is now the time for FCA to push forward with electrification? Tell us your thoughts in the comments.