What are SUVs and why are they so popular? (sponsored)
We answer buyers' most common questions and dispel some myths about this increasingly popular type of car
SUVs are everywhere these days. Rugged off-roaders are no longer the preserve of tradesmen, farmers, the military and the emergency services, but the modern SUV has little in common with the basic, utilitarian models of old. It's more likely to be based on the same mechanical underpinnings as a regular car, sacrificing some all-terrain ability for increased comfort, better fuel economy and a generally more satisfying driving and ownership experience. SUVs are also available to suit almost any budget in a range of styles and sizes.
What is an SUV?
'SUV' is an acronym that stands for 'Sport Utility Vehicle'. The term first rose to prominence in the US in the late '80s and early '90s, but since the start of this century, it has come to be used more and more in Europe and elsewhere around the world. It describes a car with the looks and some of the attributes of a dedicated off-roader, but which is intended mainly for everyday motoring on regular tarmac roads.
SUV, 4x4 and crossover: what's the difference?
As described above, 'SUV' is a catch-all term for any car with off-roader-esque styling or features. Although it's sometimes used interchangeably with '4x4', the latter refers specifically to a car that sends power to all four wheels, for better traction on slippery or uneven surfaces. Some SUVs come with four-wheel drive as standard, but many popular models, such as the Kia Sportage, offer it as an option or on higher-spec versions. 'Crossover' refers to a vehicle that combines the rugged looks and raised ride height of an off-roader, with the ease of driving, low running costs and spacious interior of a typical family car.
Are SUVs cheap to run?
A two-wheel-drive SUV based on the same mechanical underpinnings as a regular hatchback with an efficient petrol, diesel or hybrid engine under the bonnet should be just as economical as a normal family car. Indeed, that's a big part of their appeal. As with regular cars, though, higher-spec models with more powerful engines can be a little heavier on fuel and emit more CO2.
Are all SUVs off-roaders?
Vehicles that sit higher off the ground aren't necessarily capable of dealing with muddy tracks, steep hills or deep rivers. But SUV buyers often seek the look of an off-roader in a more usable package. Cars like the Kia Sorento deliver off-road punch, but also a family-friendly nature, while cars like the Kia Niro are more unashamedly road-focused and models like the Stonic are more about style. And when it comes to snow and ice – especially the modest amounts we typically see in the UK – winter tyres can be more helpful than four-wheel drive.
What types of SUV can I buy?
The range of SUVs available to buyers has expanded massively in recent years, to the point where there's something on the market to suit almost anyone, from stylish smaller SUVs for urban dwellers (like the Kia Stonic), to spacious and practical models for family motoring (like the Kia Sportage) as well as larger offerings with even more space, seven seats and a touch of luxury, such as the Kia Sorento.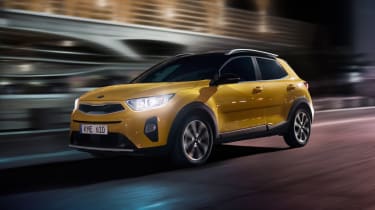 Can SUVs really be sporty?
An SUV is typically a lot larger and heavier than your average sports car, but as the latest ones are based on the same mechanical parts as regular cars, they don't drive in the slow, clumsy way you might expect. With modern turbocharged petrol, diesel or hybrid power to call on, they can be just as satisfying to drive as other cars.
Are SUVs family-friendly?
Many SUVs are designed with family motoring in mind, and even smaller models like the Kia Stonic can have more space inside than their hatchback counterparts. The most practical ones for families, however, are large seven-seater models like the Kia Sorento, which offer plenty of space for both people and their luggage inside.
Are there hybrid and electric SUVs?
Yes – and many more are arriving on the market in the coming months and years. The Kia Sportage was recently updated to incorporate a mild-hybrid system, while the Kia Niro is available as a regular hybrid or a plug-in version with significant electric range.
Are SUVs safer than normal cars?
SUVs aren't inherently more or less safe than a regular car, but some people feel safer and more confident behind the wheel when sitting in a raised driving position with a better view of traffic around them. Most SUVs are offered with the same crash-avoidance and driver-assistance technology that's becoming common on passenger cars these days, as well as more familiar safety equipment like multiple airbags and electronic stability control.
Aren't all SUVs just 'Chelsea Tractors'?
Not necessarily. While some people buy large SUVs for their badge and image, this type of car can be a practical option for many. A raised ride height can make it easier to strap children into child seats, and SUVs with 4x4 can be a genuine necessity for people who live in isolated rural areas or somewhere prone to snow and ice in winter. The large boot capacity and high towing limit of larger SUVs like the Sorento can be useful for a variety of activities and hobbies, such as caravanning, equestrian sports or pulling a trailer.
Partnership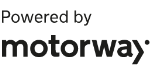 Need to sell your car?
Find your best offer from over 5,000+ dealers. It's that easy.
For more information on Kia's SUV range, visit kia.com/uk/new-cars/stonic/