What is a no claims bonus?
For many drivers a no claims bonus is the ticket to cheaper car insurance. We explain what it is and how to earn it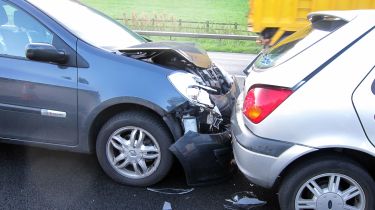 Drive a car in the UK, and one essential piece of administration you'll need to undertake is buying car insurance – it's the law. Like fuel and road tax, it's an outgoing expense that you can't avoid, but you can make it cheaper by accumulating a no claims bonus (NCB). Essentially, the NCB is a reward that's given by insurance providers to drivers that don't make a claim on their insurance over the period of their cover. It's also known as a no claims discount, because a discount is what an insurance provider will give you if you haven't made a claim on your policy.
So if you're a careful driver who doesn't make a claim during 12 months of cover, your insurer will knock a percentage off the price of your premium next time – how much that is depends on who your car insurance provider is.
• How to save money on your insurance
And if you continue in the same manner and don't make a claim in the following years, then you can accumulate an even bigger discount on your premium. This no claims bonus is valid for up to two years, so if you have to take a break from driving for whatever reason but get back behind the wheel within 24 months, then your accrued NCB is still valid.
The great thing about a no claims bonus is that it can be used to get even cheaper car insurance when you shop around and get quotes from rival providers. It proves that you are a careful driver or at least someone who is less likely to claim on their policy, which means these rival insurers can offer favourable rates designed to entice you away from your current provider. Usually this proof of no claims bonus will be included in your renewal documents from your current provider, which are usually sent to you via post or email a month before your policy lapses.
A no claims discount proves that it pays to be a careful driver – the more careful you are, the greater the reduction in insurance costs you can look forward to. Most insurers will take into account up to five years of no-claims bonus, although some firms will accept longer periods for even bigger discounts.
How to avoid losing your no claims bonus
Of course, driving isn't without its pitfalls, and you could easily lose your NCB with even a minor claim. If this is something you want to avoid, then you may want to consider looking at a protected no claims bonus. Protecting your no claims discount means you won't lose your NCB if you claim, although, depending on the conditions set out by your insurance provider, you might still find that the premium you pay in the year after your claim will be higher than before. Just not as high as if you had lost your NCB completely.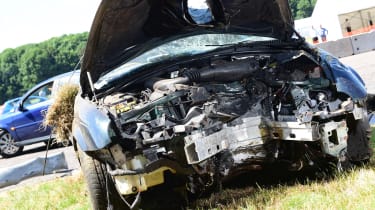 Named drivers aren't usually allowed to accrue a no claims bonus. It's usually the policy holder who earns the NCB, as a named driver could use this discount without any proof that they have actually driven the car during the cover period. However, with the advent of black box insurance policies that use data recorders to detect how well somebody is driving, this has changed. These systems can be programmed to register who is driving at the time and this is a useful way for new drivers to earn their NCB on a shared vehicle before they go their own way and buy their own car.
Partnership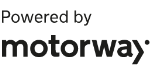 Need to sell your car?
Find your best offer from over 5,000+ dealers. It's that easy.
If you're a company car driver that has used a company policy for your insurance needs, then it might be difficult to prove if you have any no claims bonus when you come to take out a personal car insurance policy. The only way you will be able to prove that you haven't had any claims is if your name is actually on the company policy. So unfortunately, if you retire or change to a job that doesn't offer a company car, then you will probably have to start from scratch to build a NCB.
• What is temporary car insurance?
One way you can boost your NCB is to sign up to an accelerator scheme. This should give you 12 months' worth of NCB after just 10 months, although you'll probably have to pay a small premium for this fast-track scheme.
If you don't have proof of a no claims bonus, contact your insurance provider by phone or online, and they will be able to send it once you've provided them with the relevant policy information. This is important if you switch providers, as the onus is on the policyholder to prove that they have the claimed NCB entered into the initial insurance application. You have a set amount of time to get NCB proof over to the new insurance provider, and if you miss this deadline, the new insurance could be revoked or revised to a higher price.
Looking for car insurance? Then check out the best car insurance companies in the UK.