Used car buying problems and how to avoid them
Worried about the risks of buying a used car? We take you through how to avoid buying a car with a hidden past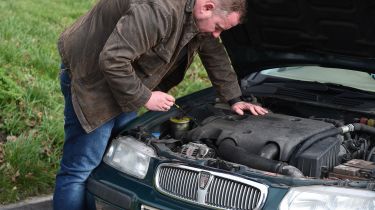 Many people are put off from buying a used car by the potential pitfalls that can come with the purchase of a second hand vehicle. You may be worried about getting a car that has previously been stolen, damaged or written off, or one that develops problems that are expensive and inconvenient to fix.
You may also wonder if you're getting good value for money. Fortunately, it's possible to avoid many of the most common pitfalls by taking some sensible precautions, knowing your rights and making some simple checks on any car you're considering buying.
How to avoid buying a stolen car or one with outstanding finance
Naturally, one of the largest concerns used car buyers have is whether the car has a hidden past. Specifically, has it been stolen or does it have outstanding finance on it?
Even if you pay for and take possession of a car, you are not the legal owner if there are payments outstanding to a finance company or the vehicle was stolen from its rightful owner. If you purchase a car with finance against it, you will become responsible for the repayments – effectively meaning you have bought someone else's debt and if you buy a stolen car you risk it being repossessed.
In this day and age, with most car sales companies running detailed online background checks on all vehicles they have on their forecourts, both of the above scenarios are extremely rare with cars bought from a dealership large or small. Exercising a little caution is always a smart move nonetheless and particularly if you're buying a car in a private sale.
Read the documents carefully
If you are buying a car privately, make sure the name and address of the person you have gone to see matches that of the registered keeper on the V5c. If you are buying from a dealer, they should at least be able to tell you where they got the car from, for example, whether they took it in part exchange from another customer or bought it at auction.
Get a car history check
Irrespective of who you buy from, a car history check is an excellent idea. If you're buying from the trade, they will most likely already have one they can show you – saving you money. But if you are going the private route, you will need to pay someone like HPI or Experian to check everything from import history to any outstanding finance.
A simple and free check to do is to put the registration number of the car into the UK government's online MoT and tax checker. If the car that comes up doesn't match the car you are looking at, something is amiss. There is a similar service to take a look at the car's MoT history.
Written off and damaged cars and how to avoid them
Not all car damage is that important – a wing replaced after catching the wall on the way into multi-storey car park is nothing to worry about. However, irrespective of the quality of the repair work, it is good to find out exactly what, if any, damage a car has sustained in the past. If a car has been written-off, the vendor (be they private or trade) is legally required to tell you before you buy but less serious impacts can easily be left unreported.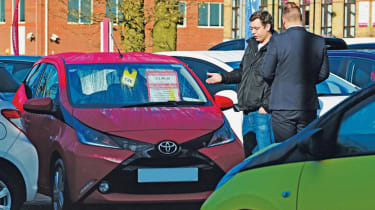 As mentioned in the previous section, you can pay for a history check to see whether or not the car has ever been classified on the official insurance accident damage scale, but many cars sustain fairly substantial damage without getting an S or N classification. So what can you do to spot such vehicles?
Pay for an inspection
Your first option is to get in touch with a motoring organisation like the AA or RAC to arrange an inspection by a qualified vehicle engineer (albeit for a fee). No genuine seller should object to a mechanical inspection of a car they're selling – if they do, walk away. If there are have been any major mechanical repairs, a professional inspection will be able to find them.
Partnership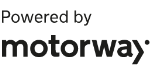 Need to sell your car?
Find your best offer from over 5,000+ dealers. It's that easy.
• New write-off categories explained
Follow a used car buying checklist
Secondly, you can follow the Auto Express used car checklist. Here we take you step-by-step through the necessary points to check when looking at a used car. If you do this, it is key to remember that if something looks wrong, it probably is. And even if it isn't, it's probably not worth taking the risk.
Buy from a reputable dealer
If you're less than confident when it comes to evaluating a used car yourself, the best bet is to buy from a dealer. You'll pay a little more but you get a better level of protection should something go wrong and for many people the peace of mind will be worth it.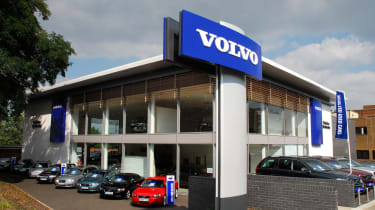 For ultimate peace of mind, you can consider an approved used scheme from a manufacturer approved dealer. Through these you will find a mix of relatively new used cars with comprehensive warranties and verified histories.
Exactly what each car has to offer to qualify as 'approved' varies from brand to brand, but the general rule of thumb is that all cars will have had the checks mentioned above plus a more thorough inspection from mechanics which specialise in that particular marque.
It is not unusual for approved used cars to come with a long warranty and breakdown cover. While these vehicles will not be the cheapest option out there, it helps reduce the long-term risks associated with used car ownership.
What are your top used car buying tips? Let us know in the comments...