George Russell secures 2019 Williams F1 drive
20-year-old Brit lands F1 deal with Williams after impressing in debut F2 season
British driver George Russell will make his Formula One debut next season after signing a 'multi-year' deal with Williams, the Grove outfit has announced.
Russell, who currently leads this year's Formula Two championship with two races to go, has built up an impressive CV that features a British F4 title, a GP3 title and several successful F1 test outings.
• Jamie Chadwick becomes first female British F3 winner
Russell has also served as an understudy to Lewis Hamilton and Valtteri Bottas as Mercedes F1's reserve driver this year, and although he'll remain on the Merc's young driver programme, he says it's a "huge honour to join a team of Williams' prestige and heritage."
"Formula One has been a life-long dream," he added. "It feels surreal that I will now be lining up on the grid, alongside drivers whom I have admired for years.
"I am incredibly excited to start working with everyone at Grove and to take my first steps as a Formula One race driver. I cannot wait for Melbourne [the first race of 2019] next year."
Deputy team principal Claire Williams was equally thrilled, saying Russell was a "highly regarded" talent "whose career we have been watching for a while."
"His commitment, passion and dedication is exactly what we need," she continued. "We are extremely excited to welcome George and work with him moving forward."
Williams is yet to announce who will partner Russell on the grid in 2019, but current driver Lance Stroll is expected to move to Force India next season. His Russian teammate Sergey Sirotkin and reserve driver Robert Kubica are thought to be in the frame for the remaining seat, though Williams could still look elsewhere.
George Russell interview: the 20-year-old with immense promise
Auto Express caught up with George Russell at the Goodwood Festival of Speed in July, prior to his runs up the famous hill climb course in Mercedes' championship winning F1 W07 Hybrid car from 2016.
Born in 1998, Russell grew up in Fenland, which he describes as "the complete middle of nowhere; flat as a pancake." His brother - 11 years his senior - took karting seriously in his youth, and it was from him that Russell picked up the bug for racing.
And while Russell was in karts from the age of seven, Formula One didn't enter his thinking until a few years later.
• Flick Haigh and Jonny Adam win 2018 British GT championship
"My first proper memory is waking up at five-thirty in the morning to watch the Australian Grand Prix in 2009," he recalls. "I remember turning the TV on and seeing [Jenson] Button and Brawn leading, and I had no idea what team that was because I'd never seen this white and flora yellow car before."
2009 was as much a breakthrough year for Button as it was for Russell. As Button became world champion for the first and only time, a young Russell managed to win three out of the four major karting championships he'd entered that season, finishing second in the other.
Partnership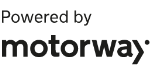 Need to sell your car?
Find your best offer from over 5,000+ dealers. It's that easy.
It was then he realised he needed to dedicate himself to racing, kickstarting a path that would lead him to a British F4 title and a GP3 title en route to the F1 drive with Williams. He remains the overwhelming favourite for this year's F2 crown as well, commanding a 37-point lead over rival Alexander Albon with just two races left.
Russell says his quick progression through the ranks "came naturally", and he was often known as "the youngest to do this, or the youngest to do that" wherever he raced. But despite his impressive results on track, he says his biggest break came when his F1 dream seemed most out of reach.
At the end of 2015, an official DTM test with BMW "went extremely well", he says, to the extent that "they wanted to sign me up there and then to become a reserve driver for the following year."
"I was only 17 years old, I had a massive contract with a huge salary on the table, and my career would have been set up," he explains. "Then suddenly I got a phone call from Mercedes - who I think caught wind of the fact that BMW were trying to sign me - and they wanted to assess me over the course of a year, before the potential of becoming a junior driver for them."
Russell seized the opportunity, and he's never looked back. As a Mercedes young driver he spent invaluable time in the simulator at Brackley, working with the engineers to develop the F1 car.
And as reserve driver for 2018, it's Russell who Mercedes will turn to should Lewis Hamilton or Valtteri Bottas fall ill at any of the remaining races. He admits he doesn't spend too much time in close quarters with the Mercedes pair, though he reckons the experience has been invaluable.
"It's fantastic to see how they deal with the debriefs," he says. "Because as I driver I can learn so much about that."
In spite of his responsibilities as reserve driver, Mercedes made it clear to Russell at the beginning of the year that his main focus should be his Formula Two campaign. He has responded in an accomplished fashion, with six wins and ten podiums contributing to an almost unassailable lead heading into the final event at Abu Dhabi in November.
His season hasn't been straightforward, however. The F2 field was hit with troublesome clutch issues in the early races, with unreliability depriving some drivers of good results.
"To start with it was frustrating because things out of my control were affecting my championship," reflects Russell. "But then I realised the guys I need to impress are Mercedes and other F1 teams.
"Everybody knows the situation. As long as I perform and do everything to my maximum, it's not a problem. If I start worrying about things that are not in my control, I start making mistakes. So I put it to one side in my mind."
Russell's grounded approach will arguably win him this year's F2 crown, just as it has won him a Williams drive for 2019. Should he establish himself in F1 in the coming years, yet more wins will surely follow.
Opinion: Daniel Ricciardo's shock move from Red Bull to Renault is a roll of the dice…