All proceeds from car tax to be invested in road network in £30bn funding boost
"Biggest-ever" single investment In England's largest roads to be announced in Monday's Budget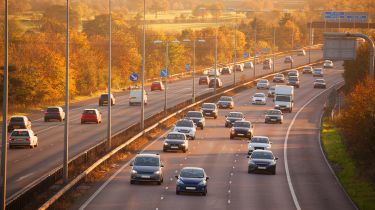 A £30 billion investment – dubbed the "biggest ever" by ministers – will be announced for England's roads in Monday's budget, with the bulk of the money funded solely by road tax.
Some £28.8 billion will be earmarked for motorways and major local routes, with £420 million set aside for repairing potholes and damaged local roads, as well as bridge maintenance. A further £150 million will be allocated to tackle local congestion hotspots.
• Everything you need to know about VED road tax
The news that all Vehicle Excise Duty, or road tax, will be spent solely on maintaining England's roads has been welcomed by motoring organisations. Previous research indicated only a quarter of VED was spent on roads, and Monday's announcement will make good on a promise made by former Chancellor George Osborne in 2015 that road tax would go to roads. 
By allocating all VED paid from 2020 to 2025 to Highways England, the Chancellor of the Exchequer, Phillip Hammond, will be boosting the government-owned company's budget by an unprecedented 40 per cent. 
Highways England is responsible for some 4,300 miles of motorways and strategic A roads, which make up just two per cent of the country's total roads, but carry a third of all traffic by mileage, and two thirds of all HGV traffic. The organisation's £28.8 billion cash injection is expected to pay for motorway improvements, congestion easing and major new roads.
Smaller roads are also to benefit from a cash injection – albeit just 1.4 per cent of the amount of money major roads are set to get. Hammond will set aside £420 million for local road maintenance in 2018 and 2019, with a further £150 million intended to improve local congestion between 2021 and 2023. 
Previous research has indicated, however, that local roads' annual funding shortfall runs to £556 million, with a one-time patch up estimated as costing £9.31 billion. And while the country's major roads are the responsibility of central government, smaller routes come under the authority of cash-strapped councils. 
The RAC's chief engineer, David Bizley, called the investments "good news for the nation's motorists." Bizley cautioned, however, that while he considered it "positive" that local roads would benefit "to some extent", long-term investments and thinking was required in order to "eliminate the backlog in preventative maintenance that has led to so many potholes appearing during periods of adverse weather." 
Matthew Fell, chief UK policy director for the CBI (Confederation of British Industry), echoed those comments. Fell said a well-functioning road network formed the "lifeblood" of business, but that improvements are "not just about providing the funds to create new networks", but should also "expand existing routes and simply fill the pot-holes that plague far too many roads in this country."
A further £680 million will be added to the Transforming Cities Fund over 2022 and 2023. The fund, which stood at £1.7 billion when it was announced in March, is aimed at improving transport links between city centres and suburban areas, by methods such as cycle networks, trams and light railways. 
Partnership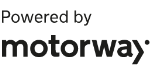 Need to sell your car?
Find your best offer from over 5,000+ dealers. It's that easy.
And 'Future Mobility Zones' will receive an extra £90 million of funding between 2019 and 2022, on top of the £12.1 million previously announced. The Zones will pioneer the use of e-cargo bikes, micro vehicles and electric vans as minsters seek to cut pollution with emission-free 'last-mile' delivery vehicles.
Are you pleased that road tax is being invested in the UK's road network? Let us know your thoughts below...