What is a Toucan crossing?
Find out what a Toucan crossing is and how to sue one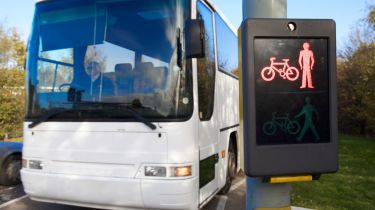 A toucan crossing works in a similar way to a puffin crossing, using sensors to detect when there are people waiting to cross or already crossing the road.
The key difference is a toucan crossing means "two can" cross – both pedestrians and cyclists are allowed to use the crossing to get from one side of the road to the other.
Toucan crossing rules and how to use one
Drivers should behave at toucan crossings in much the same way they would at pelican and puffin crossings.
Toucan crossings tend to be wider than pelican or puffin crossings in order to accommodate cyclists. They also feature an additional green signal for cyclists alongside the pedestrian one, although the two are synchronised with each other.
6 types of pedestrian crossing explained