MoT rules could be toughened up to address outstanding safety recalls
DVSA plans to work with Department for Transport "to determine how the MoT system can be adjusted to cover outstanding safety recalls"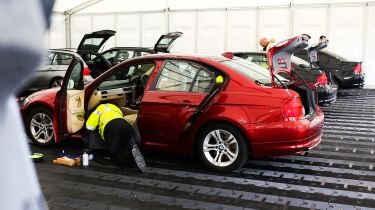 It was only last May that the MoT system saw one of the biggest updates in its near-60-year history, but safety chiefs are looking to toughen it up again to address the 2.39 million UK cars that are subject to an outstanding safety recall.
Carmakers regularly issue safety recalls for their vehicles, addressing everything from faulty seatbelts and airbags, to fire risks and engine cut-out problems. While it is illegal for dealers to sell cars with outstanding recall work, there is no legal mandate for owners to get dangerous faults fixed. The DVSA launched an online recall checker tool in February 2018 but, despite this, an estimated one in 13 cars in the UK is subject to an outstanding recall.
• Car recalls: what should you do if you get one
To address this issue and reduce the number of potentially dangerous cars on our roads, the Driver and Vehicle Standards Agency, which manages both the MoT test and the recall process, is investigating whether the two systems can be aligned.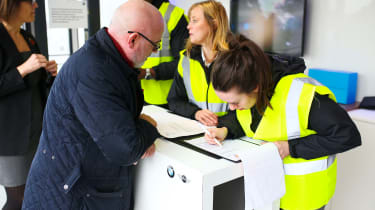 Neil Barlow, the DVSA's head of vehicle engineering, told Auto Express the organisation plans to "work with the Department for Transport to determine how the MoT system can be adjusted to cover outstanding safety recalls in the future." Barlow added: "it would make logical sense where appropriate for the MOT to be aligned with the safety recalls system".
Such an alignment is no simple matter, however, for both practical reasons and issues of fairness. If a motorist receives a recall notice the day before their car is due its MoT, for example, would it be reasonable that the car should fail?
"DVSA has to also ensure that motorists have fair warning of newly added recalls", Barlow says, adding consumers should be given "reasonable time" to get faults fixed. 
One model believed to be under consideration is the German equivalent to the MoT, which sees owners given a warning if their car has an outstanding recall when tested; if the recall is not attended to by the time the car is retested, the car fails its next roadworthiness assessment. While this model offers a promising solution, Barlow warns "changes will need to made to legislation" if the MoT and recall systems are to be aligned.
Another issue is understood to do with the government's own software systems. The recall database and the MoT database are two separate entities, and migrating them to talk to each other would be a significant task, as would keeping them updated in a timely fashion. "Work will need to take place to minimise the time between the repair being carried out and a database being updated", Barlow explained. The DVSA would also need to ensure manufacturers "harmonise" the way they record safety recalls "so that all vehicle types are covered", he added. 
A spokesman for Vauxhall, which recalled Zafiras built between 2005 and 2014 over concerns a faulty heating and ventilation component could lead to fire, told Auto Express recalls can be difficult to enact "if a change of ownership is involved, or if owners persistently ignore our letters".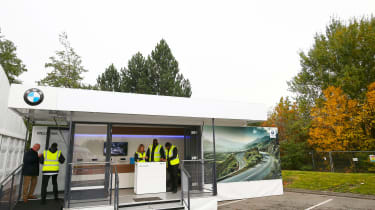 BMW, meanwhile, told us it has introduced mobile technicians to carry out repair work on the 2004 to 2011 3 Series, and has also set up drop-in centres at Westfield shopping centre so owners can get their cars fixed while they shop. 
Partnership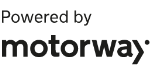 Need to sell your car?
Find your best offer from over 5,000+ dealers. It's that easy.
Edmund King, president of the AA, told Auto Express that "generally the recall system in the UK works quite well", though he said it "sometimes goes wrong with change of ownership or non-notification of change of address."
To address this, King considers "the MoT system should be used to flag up to owners recalls that haven't been acted on, as advisory notifications". He also saw merit in the German system, adding recalls "should only lead to an automatic fail if the recall fault is a major safety risk or has already been flagged up at a previous MoT." 
Drivers wanting to find out if a car is subject to a recall notice can enter a registration number into: check-mot.service.gov.uk.
Big recalls in numbers
Vauxhall Zafira
Date recall issued:  2015Models affected:  Zafira 'B' built between 2005 and 2014Nature of fault:  faulty heater component can lead to fireNumber of UK cars affected:  234,000Number of unrepaired cars:  30,686
Takata airbags
Date recall issued:  2013Models affected:  66 models from several manufacturersNature of fault:  defective airbag actuator can fire shrapnel at occupantsNumber of UK cars affected:  2.9millionNumber of unrepaired cars:  991,333
BMW 
Date recall issued:  May 2018Models affected:  3 Series built from late 2004 to mid 2011Nature of fault:  poor connection in heater wiring could lead to fireNumber of UK cars affected:  279,104Number of unrepaired cars:  197,352
Has your car ever been recalled? Tell us about your experience below...