'New year, same uncertainty, but revolutionary times'
News editor Jonathan Burn thinks 2019 is going to be a groundbreaking year in the car industry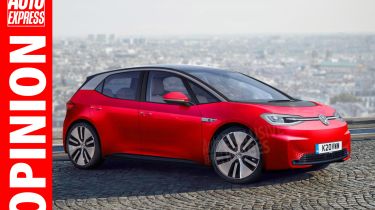 While many things remain uncertain as we enter 2019, particularly in the UK's political climate, the next 12 months in the car industry look set to be the most groundbreaking we've had for some time.
The industry has been shifting towards electrification for a number of years; Nissan and Renault have been the main protagonists, encouraging people to make the switch to e-mobility with the Leaf and ZOE respectively. While both are convincing alternatives to a petrol or diesel hatchback, they have always demanded some sort of compromise from buyers – on cost, range or quality.
However, 2019 could be the year that the electric car is no longer considered a left-field alternative to petrol or diesel but rather the first choice. An avalanche of new EVs will land in the coming months – from Volkswagen's I.D. to the electric Vauxhall Corsa and the Kia e-Niro.
Affordability is at the core of all of these models, while promises of real-world ranges of up to 280 miles could mean the switch to an electric car is no longer a possibility for some people but an inevitability.
The mainstream brands launching EVs in 2019 won't be alone, either; as there's an influx of 'disruptors' on the horizon, specifically from the US and China, all aiming to have the 'Tesla effect' on the industry. New, exciting brands are increasingly common, but many struggle with the huge complexities that lie in making and selling cars. However, Rivian and NIO are two that seem to have a solid business plan.
Putting electric cars to one side for a moment, 2019 is also shaping up to be a crucial year for some big models. We'll get new generations of two family favourites, the VW Golf and Skoda Octavia, over the next 12 months. So while 2019 may bring uncertain times, they're certainly going to be interesting.
Do you think 2019 is going to be a groundbreaking year in the car industry? Let us know your thoughts below…