'2019 will be the most exciting year yet for cars'
Time to leave talk of Brexit and Dieselgate in the past and look forward to an exciting 2019, says Mike Rutherford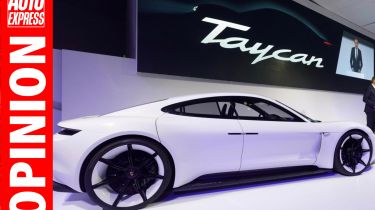 My phone didn't stop ringing over Christmas and the New Year as the BBC, Sky TV and other broadcasters sought my views on a variety of mostly negative car-related stories.
Nissan's banged-up chairman Carlos Ghosn (unfriendliest car guy I've ever met) was the man they desperately wanted to discuss as he languished in jail contemplating a possible 10-year sentence. But, on a less serious note, why no knighthood for serial F1 world champion Lewis Hamilton in the New Year Honours list? I wish I knew.
Traffic chaos as we drove home for Christmas; the Blue Badge abuse epidemic; middle-lane hogging; overcharging at the pumps; pothole protests; 'invalid' car insurance policies; MoT mayhem; the Brexit malarkey; massive increases in hospital parking charges; plummeting UK vehicle production/sales – all were among the hot topics producers and presenters hit me with.
There was yet more gloom on the already miserable first working day of the year, with claims from the business world that a cool "£100billion was wiped off the world's top car makers" in recent months, Mercedes (down £22bn) and Ford (down £13bn) being among the biggest losers. Ouch!
Enough of the negativity. This year is shaping up to be one of the most exciting in living memory. For starters, new car buyers will be telling themselves that if 25 per cent discounts were available on some volume cars in 2018, cuts could be more generous in 2019 as supplies outstrip demand. Alternatively, if you thought a budget of £7 a day/£49 a week for your next lease car meant you'd be unable to drive a premium product from a German maker, think again. Such a motor is within reach. Honest.
Also mouth-watering is the EV war about to break out between wet-behind-the-ears Tesla, up-and-coming JLR, the reinvigorated VW empire, unpredictable BMW and old stalwart Merc. There will be winners, losers and injuries – one or two fatal, perhaps. So make sure you back the right side and get in early as waiting lists for these new models – and existing EVs – are already stretching towards the end of this new year.
If you're in the majority and still not ready to go down the relatively expensive pure-electric or petrol-electric routes, don't rule out tried-and-tested diesel – and enjoy 70mpg on leisurely runs. That's the real-world consumption I achieved over Christmas, in a big, surprisingly endearing Peugeot 508. It's not the best car in the world. But in eco driving mode it is the most frugal large vehicle I've ever driven. And it's proof state-of-the-art diesel tech can still be a winner – despite mentalists and politicians trying to murder it.
In 2019 we petrol/diesel/electric/hydrogen heads are in for an exciting, if bumpy, ride. So let's enjoy it, while reminding anyone who'll listen that HM Treasury and UK PLC continue to be propped up by the £50bn-plus we drivers pay annually in road user taxation alone.
By the way, big congrats to Gordon Murray and Nick Mason (two of the nicest car guys I've ever met) for making the New Year Honours list. Both richly deserve their CBE medals.
Partnership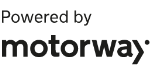 Need to sell your car?
Find your best offer from over 5,000+ dealers. It's that easy.
Do you agree with Mike? Let us know in the comments below...