Councils plan to charge drivers up to £1,000 a year to park at work
The AA has condemned the Workplace Parking Levy as a "poll tax on wheels" as several local authorities plan to implement the scheme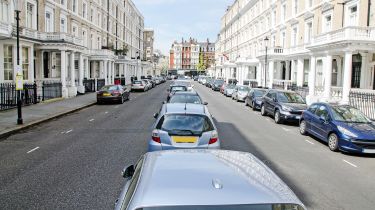 Councils across the UK are planning on implementing a Workplace Parking Levy (WPL) that could see drivers charged up to £1,000 to park at work.
The charge would be paid by businesses with more than 10 parking spaces, but the AA believes the fee would be passed on to employees who drive to work.
• Councils slash road budgets despite £165m increase in parking revenues
The WPL is already in effect in Nottingham, where businesses are billed £402 per space per year, rising to £415 later in 2019.
Now, a number of other local authorities – including Hounslow, Merton, Brent, Camden, Reading, Oxford, Bristol and Cambridge – are consulting on introducing similar charges, while Edinburgh and Glasgow are planning to go ahead.
Hounslow is planning one of the heaviest charges, as it looks to introduce a fee of up to £1,000 per space per year.
One of the key aims of the WPL is to raise money for public transport. Since introducing the charge in 2012, Nottingham has raised £53.7m that has been used to improve the city's tram network.
However, a briefing for Reading City Council said that WPL has only had "a small impact on congestion" in Nottingham.
• Parking fees set to rocket as councils plug spending gaps
A survey of 8,744 AA members who work in a city or major town found 57 per cent commute by car and park for free at their workplace.
When those 57 per cent were asked how they would react to having £400 or more docked from their wages as a result of the WPL, 46 per cent said they would continue to drive to work because there is no suitable travel alternative.
Furthermore, 21 per cent said they would continue to drive because it's the fastest way for them to commute, while 17 per cent said they would probably have to change their job and nine per cent would drive part of the way before either walking, cycling or using a park and ride.
• Drivers fined £4.2m for parking in disabled bays
Just six per cent said they would stop driving altogether and use public transport instead.
Research for the Department of Transport shows that even with current levels of congestion, taking public transport instead of driving to work in a private car usually adds around an hour to daily travel times.
Edmund King, president of the AA, said: "While many car commuters who live along public transport routes may be able to switch relatively painlessly, WPL discriminates against employees who may be older and less mobile, pregnant women, the low-paid and parents who combine a trip to work with school runs."
Councillor Judith Blake, transport spokesperson for the Local Government Association, which represents UK councils, told Auto Express local authorities are responsible for tackling congestion and air polluition, and Workplace Parking Levies "could be one solution" in some areas.
Blake added: "The evidence shows that where work place parking levies have been introduced...they have led to a reduction in traffic, and an increase in public transport patronage and related transport improvements." Blake clarified councils have to open public consultations before introducing WPLs, while funds raised through such schemes "must be spent on things that support the local transport plan."
What are your thoughts about being charged to park at work? Let us know in the comments below...