Car shows: do they have a future?
We ask why manufacturers are increasingly favouring tech shows such as CES to reveal new metal over the traditional car show
Las Vegas isn't exactly hallowed ground for the car industry, or car shows for that matter, with the City of Sin squeaky clean of engine-oil stains and production-line grime. Legendary tuner Shelby is the only name of note currently based in Nevada's largest urban area, and Vegas's biggest annual draw for car fans is typically the SEMA tuning event.
If you're not here to gamble, you're likely to be here for a show. But among the Celine Dion residencies and Mariah Carey gigs, one of the more spectacular events in Las Vegas's calendar is the Consumer Electronics Show, or CES as it has become known.
• Geneva Motor Show 2019 preview
Launched in 1967 and now established as the biggest technology show on earth, CES has traditionally seen electronics companies showcase their latest smartphones, computer-operating systems or wireless-charging solutions. While the car industry has always had a foothold here, the show hasn't tended to be a significant event in the automotive calendar. But with cars featuring more and more technology, and makers always keen for an opportunity to flaunt their new wares, an increasing number of manufacturers are scrambling to make CES as big a date in their diaries as possible.
Take Nissan and its Leaf, for example. While the Japanese giant launched its Mk2 EV in Tokyo, the Leaf won a CES innovation award in 2017. Then the maker chose the recent 2019 event in Nevada to showcase the longer-range Leaf e+. As an EV, the Leaf is a natural fit for CES.
It's equally unsurprising that a newcomer such as tech-focused Byton would gravitate to Vegas, while Lexus's decision to reveal its LS-based self-driving prototype this year also makes sense. But the latest Mercedes CLA starring at CES 2019? Surely such an established brand would launch its new A-Class-based coupe at the Detroit Motor Show, as it traditionally would?
"The perfect platform [for the CLA] is here at CES," explained Mercedes marketing and sales boss Britta Seeger. And her stance is understandable; this is an exhibition packed full of young, innovative, cutting-edge companies. By extension, that means young, innovative, cutting-edge individuals – precisely the type of customer Mercedes is keen to cultivate.
While CES, which is traditionally held in January, has only been growing in recent years, traditional motor shows have been experiencing something of an existential crisis. Arguably the biggest story to come out of last October's Paris Motor Show, for example, wasn't a new car, but the sheer number of empty stands. Many of the industry's biggest names had nothing fresh to show, or saved their money and didn't turn up at all.
It's a similar story with the Detroit Motor Show. Once a key date in the automotive calendar, Motor City's showcase for new metal was attended by few European makers this year – even if Toyota did liven things up by unveiling its new Supra there. And with Detroit moving from its traditional January date to a summer slot, the path has been left even clearer at the start of each year for CES to steal yet more limelight from the traditional car show.
Partnership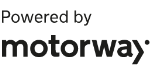 Need to sell your car?
Find your best offer from over 5,000+ dealers. It's that easy.
Ford was another big name at CES 2019, and it's doubling down on the motor-show snub; as well as being absent from Paris in 2018, the firm has no plans to attend next month's Geneva show. Yet in the Las Vegas Convention Centre in January, its stand was so large it wouldn't have looked out of place at a major international motor show. The brand's big CES presence shouldn't come as too much of a surprise; in the technological arms race in which the car industry is busily engaged, Ford has been more vocal than most, declaring itself a "mobility company", and using CES to launch not a car, but an automated taxi service with a level-four autonomous vehicle Joe Public won't be able to buy.
Connectivity boss Don Butler says the company may launch new cars at CES in the future, even if he considers there's some way for the show to go. He said: "What you'll see us do with CES is use it as the venue for talking about technology – and to the extent that the vehicle itself is emblematic of that, you might see us launch a vehicle here.
"But we'll have to see how the auto show landscape evolves. It would be difficult if we all decided we were going to have this as a major platform for launching vehicles."
So let's get things in context. The car show format still has plenty of fuel in the tank, and these CES unveilings from the likes of Ford, Mercedes and Nissan are small snippets of the industry flirting with the show as a launch platform. But as the tech and automotive worlds continue to collide, expect to see more and more new metal from CES in Auto Express.
Do you think the future of traditional motor shows looks bleak? Let us know your thoughts below...