More than half of used cars have a hidden history
Over 50 per cent of 32,000 used cars given a vehicle history check were found to have something questionable in their pasts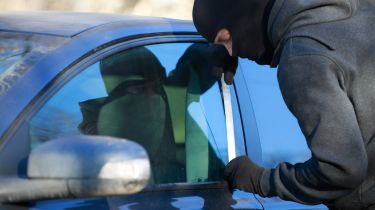 More than half of used cars have a hidden discrepancy in their history, according to new data.
Some 52 per cent of a sample of 32,000 separate RAC Vehicle History Checks on used cars for sale across the UK flagged up an issue that could make buyers wary.
Some 17.6 per cent of cars checked by the RAC were being advertised for sale despite being subject to outstanding finance, an issue described as a "huge red flag" by the RAC. Buying a car with outstanding finance could potentially mean it would still be legally owned by the finance company under an HP or PCP deal.
Worryingly, 14.2 per cent of cars checked had been deemed as insurance write-offs. Meanwhile, 1.9 per cent were imports, which must always be sold with extra documentation, and 1.4 per cent had had their colour changed at some point.
The most common issue detected by the RAC's checks was a change of number plate, with 27.5 per cent of cars checked having had this done. While many of these changes may have been due to innocent personalised number plate swaps, some unscrupulous former owners may have tried to hide the vehicle's true identity.
Most worrying of all was perhaps the fact that 0.2 per cent of the cars checked had been reported stolen, while 0.1 per cent were listed as having been technically scrapped.
RAC Motoring Services spokesperson Francesca Mann encouraged drivers to "do their homework" when buying a car in order to "put themselves in a much stronger position to negotiate on price".
She added that, while a number plate change doesn't "necessarily signal bad news", having that information to hand enables consumers to have an honest conversation with sellers so they can satisfy themselves "nothing is awry".
Have you ever bought a car with a hidden history? Let us know in the comments below...