Driving songs: does the music we hear affect how we drive?
We find out if the type of driving song you listen to when you're behind the wheel affects how well you drive
Whether you're a fan of Stravinsky or Stormzy, Bach or Buddy Holly, around two-thirds of us listen to music when we're behind the wheel.
Reasons for listening to music when on the road vary from motorist to motorist, but surveys typically find drivers report that music relaxes us and helps us concentrate, while also distracting us from the tedium of the traffic jam, or the monotony of a long motorway journey.
• Best wireless headphones to buy
Yet while music may take our minds away from the slog of the daily grind, is it distracting in other ways? Much of the recent focus on behind-the-wheel distractions has been on mobile phones and technology, with drivers caught using a handheld mobile facing six points and a £200 fine, while the chief executive of Highways England has said we "need to think about touchscreens with small, fiddly buttons".
What about music, though? With so many of us tuning into the radio, sticking on a CD or shuffling through a playlist when we're in our cars, there's unlikely to be a mass stereo switch-off any time soon. But is there a particular genre of music that is less likely to distract us, or could certain types of track actually help us concentrate on the road ahead? Does a quiet, relaxing classical composition slow your driving down, or does heavy metal give you a lead foot?
To find out, Auto Express teamed up with IAM Roadsmart (formerly the Institute of Advanced Motorists) and devised an experiment. The location for our test was Base Performance Simulators near Banbury, Oxon. Here, racing drivers from Formula 2, Formula 3, the British Touring Car Championship and just about every other series with the exception of Formula 1 test their skills at the wheel in hi-tech, ultra-realistic driving simulators. 
These simulators are programmed with a wide variety of racing circuits from all over the world, allowing drivers to spend time learning and getting a feel for tracks, without actually having to travel there.
We borrowed Base's single-seater simulator for our experiment. This looks like a Formula 2 car with its front and rear ends cut off, with the middle section placed on a raised platform. The simulator sits on a motion platform that can move in six degrees of freedom; the platform is built by Moog, a US firm that makes the bases for commercial airliner and tank simulators. It's fair to say this is as close to drivinga car as you can get, without actually being in a car.
We climbed into the simulator and were plugged into a headset that allowed us to communicate with Base staff who were running the show from a control room behind us.
When we gave them the thumbs up they turned the simulator on, and we found ourselves rising up off the ground until we were level with the vast six-metre wraparound screen ahead of us.
We completed a few practice laps of the circuit first, to familiarise ourselves with the track and to establish a control time against which laps would be judged when we listened to music.
Partnership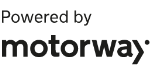 Need to sell your car?
Find your best offer from over 5,000+ dealers. It's that easy.
The circuit in question was the Red Bull Ring, which Formula 1 fans will know as the venue for the Austrian Grand Prix, while the car was set up to feel like a classic Porsche.
The format for the laps was as follows: we would set off from the start/finish line at full pace, then go as fast as possible through the first three corners. As we came out of turn three we would enter a speed-limited zone, where we had to keep under 80kph (roughly 50mph) through another two corners.
After this section we would go as quickly as possible through the final two corners before crossing the line and completing a second lap, at the end of which we were to come to a halt with the car's front wheels on the finish line. The aim of the test was to turn in fast, but accurate laps.
Setting off on the first lap, it was hard to know what to expect. Would a simulator feel like a video game, or would it offer a true behind-the-wheel experience? Initially we treated the simulator like a PlayStation controller, and quickly got our answer as we flew off the start line, failed to brake in time for a corner and barrelled straight into a tyre wall.
Dusting ourselves down and reminding ourselves to treat this pricey bit of kit like a real car, we got back on the tarmac and ensured we hit the brakes in good time for each bend.
After a few practice sessions that saw our lap times tumble, we set a benchmark for the two laps of four minutes and 34 seconds. Tim Shallcross, head of technical policy at IAM, described our laps as smooth, with fairly limited throttle movements, adding that we always kept within 2kph in the 80kph speed-limit zones.
Then it was time to introduce music into the mix. We put on some headphones, and the first track we tried was (sic) by Slipknot – a loud, fast heavy metal song. The violent, visceral music made the circuit much more difficult to focus on. We found ourselves struggling to remember the track layout, and it felt harder to get our acceleration and braking points right.
The results confirmed this, with the time for our two laps increasing by a staggering 14 seconds. Shallcross told us we made several rapid throttle movements as we tried to keep to 80kph, and stopped two car lengths short of the finish line; without music, we'd only overshot by one length. 
After a few laps in silence, we cued up our next track: the solo piano masterpiece that is Bach's Goldberg Variations. This quiet, peaceful music couldn't have been any more different from the heavy metal, and we were lulled into a sense of calm as we floored the throttle off the start line.
Our times when listening to Bach were similar to those under the influence of Slipknot; we were 12 seconds off the baseline pace. But Shallcross told us our throttle inputs were gentler, while we managed to stop dead on the finish line.
Bach may not be a perfect accompaniment to driving, however. Even though there was a speedometer in the simulator, we didn't notice that our speed fell right down to 57kph (35mph) during one section of the speed-limit zone.
Next on our playlist was Shake It Off by Taylor Swift. This energetic pop classic didn't have such a drastic effect on our speed, with our lap time only two seconds longer than our control lap. In fact, Shallcross said our Taylor Swift laps were the smoothest in terms of speed consistency, with the exception of those without music. There were some imperfections, though, particularly when we got to the finish line, where we overshot by three car lengths.
Our last track was Humble by Kendrick Lamar, a hip-hop track that isn't too fast but has a constant, powerful rhythm, and complex lyrics. Despite this, Humble didn't have a noticeably distracting influence, with our lap only a second outside the base time – the closest result of all four genres – and our speed remaining fairly consistent, as it had with the Taylor Swift song. But the finish line proved an issue, because we overshot by four car lengths – our worst result.
At the end of the experiment, Shallcross said it was no surprise that the heavy metal had distracted us most, but he hadn't expected the classical music to slow us down so much. 
The IAM expert explained that the pop and rap may not have been as distracting had they not been played at such a high volume, adding: "Any music at high volume seems distracting, although light music at a reasonable volume is a welcome accompaniment to the journey for most of us.
"Keep the volume sensible and turn the music off before trying to reverse, manoeuvre in a tight spot or negotiate complex urban junctions," he recommended. Sound advice. Now let's delete all that heavy metal from our playlist.
Do you think that music has an effect on your driving? Let us know in the comments below...