Best and worst places in the UK to drive a van
Insurance data reveals North-West London has highest accident rate for vans, while Greater London as a whole is the worst for thefts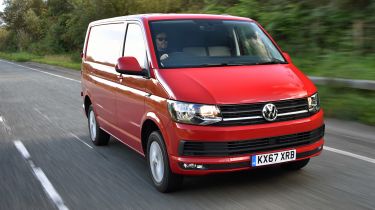 The best and worst places to drive a van, based on the likelihood of accidents and thefts around the UK, have been revealed. Admiral compiled the list, with North-West London named as the area you're most likely to have an accident.
In fact, the top 10 list of the worst places is made up almost entirely of regions in Greater London, where 17 per cent of van drivers have had to make an accident claim. In the list, South-West London came second and Ilford was third.
• Van of the Year 2019: Vauxhall Combo Cargo
Harrow was the fourth most likely area for van drivers to have an accident, followed by Bromley, Sutton, West London, Watford, Uxbridge and Dartford.
At the other end of the scale, Belfast was ranked as the least likely place for a van accident, with Inverness and Dumfries & Galloway in second and third safest respectively.
The rest of the top 10 list of places with the lowest accident rate consisted of Aberdeen, Shrewsbury, Llandudno, Darlington, Hereford, Blackpool and Galashiels.
Admiral saw the highest number of claims for van thefts in Greater London, followed by Yorkshire and the West Midlands. In contrast, Northern Ireland is the region were van drivers are least likely to be the victims of theft, with Scotland and East Anglia in second and third-best.
In addition, Admiral found that builders were the most likely to have their van stolen, while carpenters and company directors are also particularly at risk.
Mark Gabriel, head of van insurance at Admiral, said: "When it comes to theft, we recommend van policyholders – whatever their profession – consider additional safety features for their vehicle to deter criminals. They should also not leave anything on show in their van and always park in a well-lit public area."
Click here for our list of the best large panel vans on sale in the UK...