'£500million annual profit is not enough for car makers to survive'
Making hundreds of millions in annual profit can no longer keep a car manufacturer afloat, says Mike Rutherford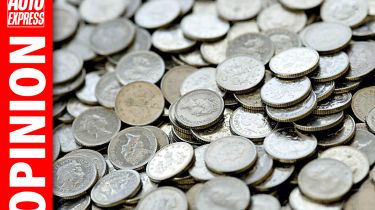 Ever get the feeling that some corporations charge motorists too much for car-related products? That their profit margins are obscenely high? That they'd still be fabulously profitable, even if they seriously slashed their retail prices?
For emergency and other reasons, the mobile phone is essential for today's car user, and the iPhone is among the best. But isn't Apple taking the you know what by amassing an annual profit of almost $60billion (£49.5bn) from its customers? That's well over £850million a week during its last financial year. Arch-rival Samsung Electronics (not to be confused with Samsung's car arm and other divisions) is a tad less flush than Apple, settling for £33bn per annum.
• Aston Martin announces £78.8 million loss
Some banks made more than £25bn apiece over the same 12-month period. Oil giants such as Shell and Exxon Mobil each enjoyed annual profits of £16bn-plus. All these firms are close to the top of the profitability premier league. But they're comparative paupers alongside the little oil and gas outfit called Saudi Aramco. It occupies the top slot in the global table with a 2018 profit of £91bn – which was almost 50 per cent up on 2017. Nice work if you can get it.
This translates into a £1.7bn weekly profit, which is more than some leading vehicle firms earn in a year. Mazda and its world-beating MX-5 couldn't even make a £500m profit for the whole of 2018. Despite the fact that Kia Motors has lately established itself as a credible, internationally recognised car designer and maker, it made a global profit of only £820m last year. Subaru had to settle for £1.15bn, while Hyundai Motor is on almost the same sum. Suzuki, the reigning World Urban Car champ, made £1.3bn.
Major international brands are often making only a fraction of what oil, mobile phone folk and bankers generate. If profits aren't sufficiently high, there's not enough wedge swimming around to invest in future models and tech. In view of the colossal investments most car giants put in, they're just not getting enough back.
Toyota is an exception to this, with an annual figure of £14bn, which just let the Japanese giant creep into the global top 20 for profitability. The VW Group, on £11.5bn, is in the top 30. But everyone else is below the £8bn threshold. BMW and Mercedes still can't break the $9bn (£7.4bn) barrier, GM is on £6.6bn, while Honda made nearly £5bn. Ford, Peugeot and Renault are all in sub-$4bn (£3.3bn) territory. Not bad, but not great – and, on the face of it, not enough for huge firms employing thousands of workers and contractors. Scandal-hit Nissan suffered an almost 60 per cent plummet in profits last year – to less than £2.5bn.
Each major car firm must invest billions, possibly scores of billions, in alternatively fuelled and/or self-driving vehicles for the near future. They can't do that unless they're healthily profitable. I'm especially worried about Mazda, because its $572million (£471m) annual profit isn't nearly enough to take it forward. Toyota and Mazda already enjoy a sort of 'partner' relationship, but a full-blown marriage is beginning to look like a necessity. What better place for the wedding of the year than this autumn at the Tokyo Motor Show?
Partnership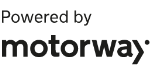 Need to sell your car?
Find your best offer from over 5,000+ dealers. It's that easy.
Do you agree with Mike? Let us know your thoughts in the comment section below...