Non-UK licences - can you drive on a foreign driving licence?
The rules around driving licences for non-UK can be bewildering. Our guide will help you stay the right side of the law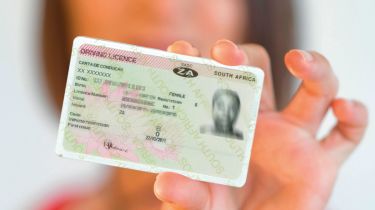 Your right to drive in the UK on a non-UK driving licence will be dependent on where you currently live, which country issued your licence in the first place and which kinds of vehicle your licence entitles you to drive. There are different rules for non-residents, both from the EU and from other countries, and for residents who hold EU licences or licences for other countries. 
Here we'll run through the various scenarios and explain what your non-UK driving licence entitles you to drive on UK roads. 
Visitors to the UK from the EU and elsewhere
The rules are easy for visitors to the United Kingdom who don't live here. If you don't have a permanent UK address, you're entitled to drive any small vehicle (defined as a car or motorcycle) for 12 months from when you last entered the country. Obviously, this is only allowed if you have the relevant entitlements from your home country where the licence was issued. 
• Driving Abroad: your holiday guide
If you have a valid European driving licence, you can also drive any type of vehicle listed on it beyond the standard 'small vehicles'. Those from outside of the EU have different rules around driving buses and lorries: you can only drive them here if the vehicle is foreign registered and you've actually driven the into the UK yourself.
UK residents with non-UK licences
Once you are considered a UK resident, the rules are a little more complicated. You're classed as living here if you have a permanent address in Great Britain that you've lived in for at least 185 days.
As a rule of thumb, everyone is entitled to drive according to the validity of their home country's licence for 12 months from when they became a resident. After that there are different requirements depending on which country issued your driving licence.
EU licence holders living in the UK
For drivers from the European Union or European Economic Area it is simple once you become a UK resident – although this may change after Brexit if there is no deal. Currently, you can drive in Great Britain on your licence for as long as it is valid.
If you are younger than 67 years old when you become a resident, you can drive on your EU licence until you're 70. If you are older, you can use it for three years.
When your European licence expires, you are entitled to swap it for a British one. The only exception is if you got that EU licence by exchanging it for another (non-EU) country's – for example you got a licence in France by trading in your original US licence.
It's currently not clear how this situation will change after Brexit, so it is advisable to keep an eye on the news for further information. We'll update our guides as the information becomes available, and the official UK government site will also be a good source of information.
Non-EU licence holders living in the UK
If your driving licence was issued by a country outside of the EU, your eligibility to drive in the UK depends on where you passed your driving test. 
Partnership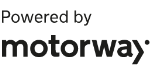 Need to sell your car?
Find your best offer from over 5,000+ dealers. It's that easy.
If you came from a country which has an agreement with Britain, you can drive here for 12 months from when you became resident. After this, you can apply to have your licence exchanged for a UK licence by filling in a form and a paying a small fee (currently £43) without having to pass any further tests. 
The countries benefiting from this arrangement are listed in the table below...  
 

Andorra

 

 

Australia

 

 

Barbados

 

 

British Virgin Islands

 

 

Canada

 

 

Falkland Islands

 

 

Faroe Islands

 

 

Gibraltar

 

 

Guernsey

 

 

Hong Kong

 

 

Isle of Man

 

 

Japan

 

 

Jersey

 

 

Monaco

 

 

New Zealand

 

 

Republic of Korea

 

 

Singapore

 

 

South Africa

 

 

Switzerland

 

 

Zimbabwe

 

 
For any country other than those listed above, you can drive in Great Britain on your full, valid driving licence for 12 months from when you became resident. After that year is up, you'll need to apply for a British provisional licence, become a learner again and pass the theory and practical driving tests to continue driving.
If you are planning a road trip to France, Italy or Spain then read our helpful guide here...