Car modification: impact on insurance cover revealed
Exclusive investigation into car modification reveals that even innocuous upgrades can affect your insurance premium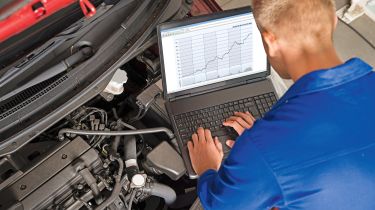 Car insurance can be something of a closed book. We all know, for example, that a more powerful car will cost more to insure, while points on your licence are likely to see your premiums rise. But things are rather less clear-cut when it comes to modifications. Should you tell your insurer if you fit an aftermarket stereo to your car, for example, or kit it out with winter tyres? What about optional extras fitted from new?
Auto Express has teamed up with the British Insurance Brokers' Association (BIBA) and Ageas insurance to help answer these questions and others, shining some much-needed light on a complex subject.
If in doubt, tell your insurer
All insurance firms are different, BIBA says. "Some treat locking wheel nuts or a roof rack as a modification that must be referred, others don't. If in doubt, always err on the side of caution and tell your insurer." 
What constitutes a modification?
Unhelpfully, insurers have two definitions for modifications. Some consider that a vehicle is modified "if it has been changed in any way since it was first supplied by the vehicle manufacturer". So if your car hasn't been tinkered with since it left the factory, you should be fine.
Other firms, however, deem even factory-fitted options to be modifications. They will judge a car modified if it has been subject to "any alteration to the manufacturers' standard specification...including optional extras fitted to the car when new by the vehicle manufacturer or dealer, which improves its value, performance, appearance or attractiveness to thieves."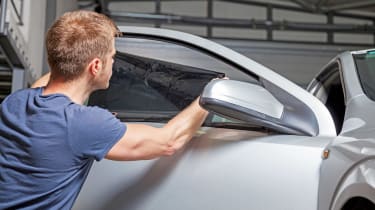 If your insurance firm subscribes to the second of these definitions, any extras that are added (such as a panoramic sunroof, or according to this logic, even metallic paint) should be declared. Trim levels, though, should be automatically factored in to quotes.
Some mods won't affect premiums...
In fact, roof racks, towbars and locking wheel nuts tend not to increase premiums, although BIBA says it is "prudent" to tell your insurer if you have these fitted.
• Best car insurance companies
...But others will
Putting a football club sticker on your rear window seems like an innocuous addition (unless you're a fan of a rival club), but advertising club allegiances or adding stickers that make political statements could make your car a target for vandals who don't share your tastes. Keep your opinions to yourself, or be prepared to share them with your insurer first.
Auto Express was also recently contacted by a reader who informed us the paint protection film applied to his cars was deemed to be a modification, and his insurer refused to renew his policy.
Winter tyres
Over 70 insurance firms signed up to an agreement in 2011 stating they would not increase premiums if winter tyres were fitted – as long as the tyres meet manufacturer approval. Some of these firms still want to be informed if you fit winter tyres, however, while your insurer may not be among the 70 or so to have signed the commitment.
Be extra-careful buying second-hand
Adam Clarke, Ageas insurance's chief underwriting officer explains: "Optional extras are actually modifications – so to fully cover your vehicle make sure you declare these features. When you buy a second-hand vehicle, it's a great opportunity to ask the seller for information about the optional extras they've fitted so you can let your insurer know." 
Partnership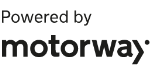 Need to sell your car?
Find your best offer from over 5,000+ dealers. It's that easy.
When taking out cover, motorists must answer all questions about modifications to the "best of their knowledge and belief". BIBA says insurers "recognise not every policyholder is an expert", but that "any obvious modifications not disclosed could potentially risk the policy being voided." The law states drivers must "take reasonable care" not to misrepresent their car, answering questions honestly and diligently.
If your modifications are serious – you've heavily tuned your car's engine or upgraded its bodywork, for example – it's almost certainly better to go through a specialist. Graeme Trudgill, BIBA's executive director told us: "Many owners and drivers are not clear about what counts as a modification.
If anyone is in any doubt we recommend speaking to an insurance broker, which can be found at www.biba.org.uk."
How car modifications can raise insurance costs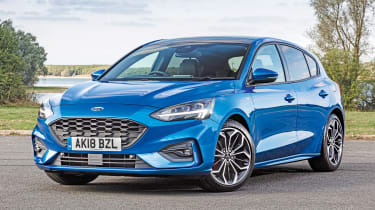 While all modifications are taken on a case-by-case basis, insurance firm Ageas said it would apply a premium increase of roughly five to 10 per cent for aftermarket alloy wheels, and between zero and five per cent for spotlights.
To find out the added cost other modifications would bring, we ran a 123bhp 1.0-litre Ford Focus ST Line through a popular price comparison site, pitching ourselves as a 37-year-old living in rural Hampshire. The prices were as follows:
| | | |
| --- | --- | --- |
| Modification | Cheapest premium | Increase over standard car |
| Standard car | £467 | N/A |
| Aftermarket alloys | £490 | 4.93% |
| Increased performance badging | £504 | 7.92% |
| Uprated brakes | £510 | 9.21% |
| Aftermarket sat-nav | £518 | 10.92% |
| Decals | £541 | 15.95% |
| Chipped engine management (ECU) | £553 | 18.42% |
| Upgraded suspension | £553 | 18.42% |
| Roof spoiler | £554 | 18.63% |
| Nitrous oxide (NOS) kit | £1,296 | 177.52% |
| Additional turbocharger | £1,296 | 177.52% |
Case study: car stereo upgrade highlights grey area
Undeclared modifications can see your insurance voided – although given how complicated this subject is, even insurers can get things wrong.
One case highlighted by BIBA concerns 'Mr T', whose car was stolen from the street. Mr T's insurer refused to pay out, because it had discovered that he had fitted an aftermarket infotainment system to his car, yet he ticked 'no' when asked if it was modified when buying his insurance online.
Mr T appealed to the Financial Ombudsman Service, who found his insurer had asked only about "changes to the engine, plus any cosmetic changes to the bodywork, suspension, wheels or brakes".
The Ombudsman found Mr T could not reasonably have been expected to know his car would be deemed modified, and ruled that the insurer should settle the claim.
Modifications your insurer needs to know about
Outside
• Decals, graphics, badges and stickers, including those "indicating increased performance"
• Non-standard paintwork
• Bodywork changes (eg: spoilers, arches)
• Luggage systems and panniers
• Aftermarket alloy wheels
Inside
• Replacement seats
• Aftermarket stereos
• Bluetooth interface
Mechanicals
• Tuning of any kind (electrical or mechanical)
• Uprated clutches
• Quick-shift gearlevers
• Removal of catalytic converters
• Cosmetic or performance exhausts
• Uprated brakes
• Altered suspension
Have you ever modified a car? Tell us about your experience below...