London Congestion Charge: 20-year anniversary, map, times, exemptions and full details
The UK's first congestion charge has been in place for 20 years. Has it been a Success or failure? The debate rages on...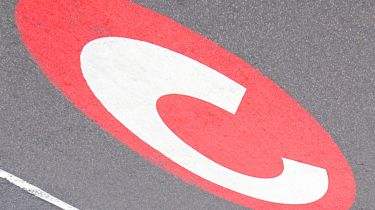 Feburary 17 2003, was a pivotal day for motorists in the UK, marking the first time they were asked to pay for the privilege of driving into the centre of one of our major cities.
London's Congestion Charge divided opinion at the time, and 20 years on, it remains hugely polarising. Advocates claim the scheme plays a key role in trying to shift attitudes towards transport in our capital city. Critics, of which there are many, argue it is little more than an unfair tax on motorists that has delivered few tangible benefits.
Christina Calderato, director of transport strategy and policy at Transport for London (TfL), which is responsible for the charge, is unequivocal that it has been a success. "When it was originally implemented, you saw the impacts of it happening overnight and then those impacts embedded," she says. "So immediately, we saw a 15 per cent reduction in circulating traffic and a 30 per cent reduction in congestion. Over time that has been maintained."
She acknowledges a central aim is to "disincentivise" people from driving, but dismisses the accusation that revenue raising lies at the heart of the C-charge. "It's a policy-based scheme," Calderato continues. "The current MTS [Mayor Transport Strategy] sets an objective of 80 per cent 'sustainable transport mode share' by 2041. 
"To achieve that London-wide, you really do need as many people as possible in central London using sustainable forms of transport. We can't have car-based growth in London. We don't have the road space for it." 
A rise in cycling of 137 per cent between 2000 and 2019 is highlighted as one positive outcome. But opposition to the C-Charge remains strong. Roger Lawson of the Freedom for Drivers Foundation (FfDF), formed in south-east London to promote the interests of motorists, disputes TfL's claim it has been a success and argues: "No proper analysis has been provided giving real data in recent years, but we all know congestion has got worse." 
Definitive figures are hard to come by, because different studies use different metrics. However, analytics software company INRIX's 2022 Global Traffic Scorecard suggests Lawson has a point, with Londoners losing 156 hours to traffic a year – making it the most congested city in the world. But Calderato counters: "We know that it would be worse if we weren't doing what we are doing."
How the money is spent is a another bone of contention. TfL's most recent annual statement of accounts showed C-charge revenues for the full year increased from £316million in 2020/21 to £423m in 2021/22. These are intended to be reinvested in transport in London, but critics such as the FfDF argue that the high operational costs of the C-charge mean there are few significant benefits.
The fact that emissions have always been taken into account has been a constant source of irritation to some, who argue that this is not relevant to its principal aim, which is reducing traffic, particularly when a separate charging scheme, the ULEZ (Ultra-Low Emission Zone) is also in place. 
Partnership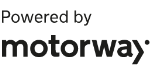 Need to sell your car?
Find your best offer from over 5,000+ dealers. It's that easy.
Calderato argues they are very different, explaining: "If you do have to be there in central London during charging hours, we want it to be in as clean a vehicle as possible. For ULEZ, you don't need to be in the greenest vehicle possible. You just need to be in one that meets the emission standards, which most vehicles do." 
She admits they are likely to be more intertwined when the C-charge marks its 40th anniversary in 2043. "In the very long term," she says, "what we are looking at is having some kind of more sophisticated road-user charging rather than having a Congestion Charge, an Ultra-Low Emission Zone and a Low- Emission Zone [a scheme for large diesel vehicles across Greater London currently in operation]. We recognise that this kind of landscape is becoming increasingly complex." 
Consultations are already under way as to how this might work and what should be taken into account; distance driven, type of vehicle, time of day and other elements are all being considered. However the C-charge evolves, one thing that will not change is the feeling entertained by many motorists that they are being "discriminated against", as the FfDF puts it. After 20 years, squaring that particular circle remains as far away as ever.
What is the London congestion charge?
London's C-charge zone covers eight square miles in the centre of the city, from Euston Road and Marylebone Road in the north, Tower Bridge Road and Commercial Street in the east, Elephant and Castle and New Kent Road in the south, and Park Lane and Edgware Road in the west.
Drivers must pay a £15 daily charge if they enter the zone at specific times – between 7am and 6pm from Monday to Friday, and 12pm to 6pm at weekends and Bank Holidays.
Those who need to pay the charge must pay in advance, or by midnight on the day they entered the zone, although absent-minded motorists can pay £17.50 if they remember to pay by midnight of the third day after driving into the charging area. 
Exemptions and discounts are available to a selection of different vehicles, including those owned by residents, ambulances, fire engines, plus battery electric vehicles (BEVs) and fuel-cell cars (until 2025 at least). The roads are monitored by a network of ANPR cameras.
Failure to pay the charge results in a fine of £160, reduced to £80 if paid within 14 days.
The Congestion Charge scheme is enforced by Transport for London (TfL), and is a separate to the ULEZ (Ultra-Low Emission Zone) which operates in a larger area.
London Congestion charge zone map
Below is a map of the congestion charge zone. You can find out if a specific address is in the congestion charge zone by inputting the postcode on the TfL website.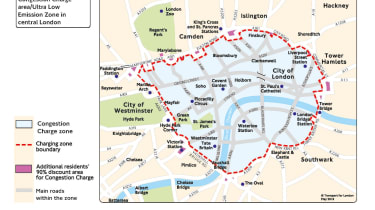 Which vehicles have to pay the Congestion Charge, and which are exempt?
If you drive a combustion-engined car - including hybrids - you will have to pay the Congestion Charge if you drive into central London during its hours of operation.
All alternatively-fuelled vehicles used to be exempt from the Congestion Charge but, in December 2018, TfL announced that these exemptions were to be phased out. Since 25 October 2021, only zero-emission vehicles - such as EVs and hydrogen fuel cell vehicles - have been exempt from the Congestion Charge. From December 2025, however, even drivers of zero-emission cars will  be required to pay.
The following groups of people and vehicles are fully exempt from the Congestion Charge or eligible for a discount:
Residents of the Congestion Charge zone (90 per cent discount)
Blue Badge holders (fully exempt)
Accredited breakdown vehicles (fully exempt)
Vehicles with nine or more seats (fully exempt)
Motor tricycles less than one metre in width and two metres in length (fully exempt)
Roadside recovery vehicles (fully exempt)
How to pay the Congestion Charge
If you regularly drive into central London during the Congestion Charge's hours of operation, you can set up an Auto Pay account. Doing so demands a £10 annual registration fee, but you'll receive a £1 discount on the daily charge.
You can also pay the Congestion Charge on the TfL website, the TfL app or over the phone by calling 0343 222 2222
If you're buying a used vehicle and you want to check to see if it has outstanding congestion charge fines you can email TfL at this address. OutstandingCCPenaltyCharges@TfL.gov.uk
Congestion Charge history: the key dates
2003 – Congestion Charge introduced by Mayor Ken Livingstone with a fee of £5 for car drivers. In 2013, he admitted: "It turned out better than I expected."
2007 – The C-charge zone was extended further into west London. This was subsequently scrapped by then-Mayor Boris Johnson in 2011.
2017 – A supplementary Toxicity Charge was introduced with an additional charge for higher-polluting vehicles. This became the Ultra Low Emission Zone (ULEZ) in 2019.
2020-2021 – As Covid-related lockdowns hit, the C-Charge was initially suspended to help key workers, before being reintroduced, with extended hours and higher prices, as TfL tried to recoup lost revenues.
What's your view on the congestion charge? Join the debate in the comments...