Avoid a break-in
Top steps you can take to prevent break-ins and car theft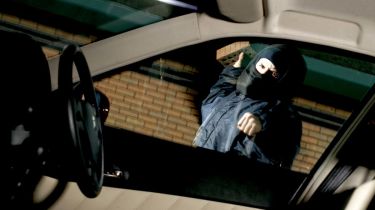 The chances of a different key unlocking your car may be wafer thin, but you still have to guard against thieves using less subtle methods. We asked a number of insurers which factors they considered when rating the theft risk of vehicles.
LocationTop of the list is where you live. Shef­field, Grimsby and Hull are the UK's top car crime hotspots, claims insurer Nor­wich Union (NU). Owners in Sheffield are five times more likely to have their motor stolen than anywhere else. But the Cots­wolds is the safest location, according to cover provider Direct Line.
Safe storageWhere you park is another big factor on premiums. Garaging a Ford Focus in central London can attract as much as a 10 per cent discount, according to NU.
Buy newThe older the motor, the more likely it is to be stolen, according to Government figures. The Home Office's Car Theft Risk Survey shows models aged more than 13 years old are most at risk, with 31 in every 1,000 registered being nicked.
Track itFit a tracking device, and you could save up to 15 per cent on cover. Device maker Tracker has recovered more than £200million worth of vehicles to date. Log on to www.tracker.co.uk for details.
Safety firstMost new models are subject to New Vehicle Security Rating assessments by insurance research body Thatcham. The centre sets the tone for premiums – cars with its highest five-star rating fall into the lowest insurance groups.
ImmobilisersMany insurers will only cover desir­able high-performance models if they are fitted with an immobiliser, but equipping any car with one can save cash on your premium. Visit www.thatcham.org for a list of approved devices.