Hire purchase car deals explained
Hire purchase deals split the cost of a new car, and are the favoured method of new car finance in the UK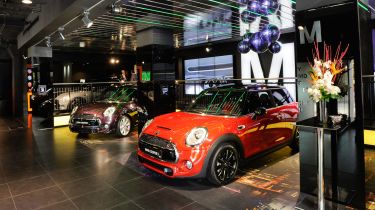 Pros: usually cheapest form of finance to buy a car outright, debt is repaid more quickly than with a PCP thereby reducing interest, flexible repayment termsCons: high monthly payments, not designed for regular car changes, you don't own the car until you make the final payment
A hire purchase (HP) agreement divides the cost of the car, minus any deposit, into a series of monthly instalments. Once the final payment is made, you'll own the car. HP's relatively high monthly payments mean that it's chosen by only 10 per cent of finance customers.
These schemes, which will be available with every mainstream car maker, are even available to buyers with poor credit ratings - although it goes without saying that if you know you won't be able to keep up with repayments, you should avoid this kind of finance like any other.
• Best cars for under £200 per month
The reason HP is available to more people is because the loan is secured against the car, so that acts as collateral to cover the cost of any missed payments. Two advantages of an HP deal are that the monthly payments will be lower than for an unsecured personal loan (or you can get a higher grade car for the same outlay), and unlike PCP finance there's no final lump sum to pay at the end. 
A deposit will be required to arrange the HP plan, and this is usually around 10% of the car's list price. However, as an incentive to get you behind the wheel, a dealer deposit contribution will offer a reasonable discount on this cost, while models that are nearing the end of their production life could even see no deposit required to help shift existing stock, although you may only be able to buy a car from existing stock, rather than speccing up a brand-new model.
Securing the hire purchase loan against the car helps to keep the monthly payments lower, but if you don't make the payments on time, the car could be repossessed. 
As with unsecured loans, the hire purchase agreement can be set to run over different monthly repayment terms, but the main difference is that you won't own the car until the final payment is made, rather than owning the car as soon as you've transferred your payment. 
Interest rates are fixed for the duration of the HP agreement, so you'll know how much you'll need to pay back every month, and the deals are usually easy to arrange at a dealership or over the phone.
Click the links below or on the top left of this page to get full guides on each of the key car finance options… 
See hire purchase deals and get a personalised quote on any new or used car at our sister site BuyaCar.co.uk.