"PSA is definitely back in the race"
Managing multiple brands can be tricky, but PSA is doing fine says editor-in-chief Steve Fowler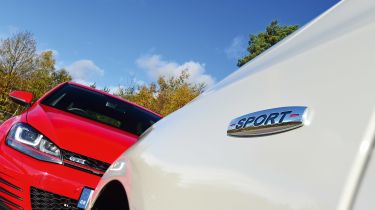 It's taken a long time, but SEAT is finally finding its place in the VW family, alongside Skoda, VW and Audi. It's been a difficult journey – at one stage it seemed easier to throw the towel in than plough on – but with the Leon taking three trophies at last year's Auto Express New Car Awards, it's proof the company is getting things right.
The multi-brand juggling act clearly hasn't gone unnoticed at PSA Peugeot Citroen, with boss Carlos Tavares throwing DS into the mix as a premium brand wannabe. I met up with Tavares and his three brand bosses in Shanghai last week – China will become PSA's biggest market this year.
Brit Linda Jackson is busy reinvigorating Citroen, with the Aircross concept my star of the show in Shanghai. She said the 'spirit of Cactus' will be present in every new Citroen. "All future models will have some Cactus elements, depending on the market," she told me. The Aircross proves that spirit can (and will) live in a larger, more luxurious SUV.
DS boss Yves Bonnefont proudly spoke about how DS will stand out from its mostly German competitors: "DS is an alliance of refinement and technology," he said. "Comfort is very important to DS and you'll see innovative new suspension systems from us in the future."
So where does that leave Peugeot? Maxime Picat has previously spoken about his brand's push upmarket, but that surely has to be capped with DS now in the fold? "DS has had no impact on the positioning of Peugeot," he told me.
I'm not so sure, but all four bosses used the word dynamism when asked about Peugeot. Carlos Tavares used the phrase to sum up his plans for the group, but PSA is definitely 'back in the race'.
Now see how well these brands fared in the 2015 Driver Power survey.