"It's only a matter of time before a major UK city or town bans all private cars"
Motorists are being squeezed out of busy towns and cities - and politicians are to blame, says Mike Rutherford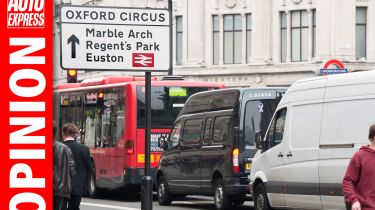 Until July 2015, I'd never been mindlessly discriminated against, never felt like a powerless victim, never considered myself a sufferer.
But all that changed after my 35-mile drive on a 'normal' day in and on the fringe of London last week. What should have been a gentle and productive, non-rush hour journey from hotel to BBC studios, to hospitals (delivering TVs and laptops to young adult cancer patients) to blood centres and home, took five gruelling hours. My 7mph average was frustratingly pathetic.
• "My Young Adult Cancer Trust charity van is a true one-off"
The icing on the cake? Two 'congestion' tax payments (to enter central London, and to cross the M25 at Dartford) plus a parking ticket where pay and display machines were faulty. Convenient for the authorities, that.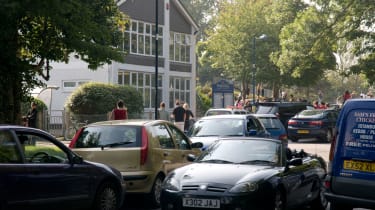 The capital's car-loathing politicians are to blame for the motoring hell hole deliberately and cynically created in London. They're guilty of state-sponsored sabotage of streets that have been so extensively closed, narrowed, covered or restricted that the place no longer has a viable 'road network' for private, non-subsidised, non-profit making car drivers.
• Budget 2015: new road repair fund and car tax overhaul
Yet the red carpet is rolled out for heavily subsidised, polluting, profit-obsessed bus and coach firms. Entrepreneurial black cab drivers are welcomed too, along with a new army of money-making Uber taxi drivers, plus rip-off rickshaw riders, and cyclists who pay zilch in road user taxation.
I was born and taught to drive in the capital – on several roads that are now toast, or rather bus/taxi/cycle lanes! So I know a bit about how politicians have squeezed out the humble motorist.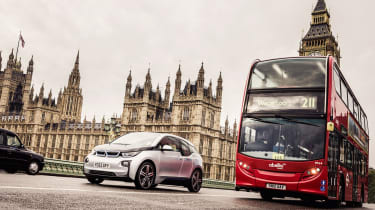 But the squeezing out process has now been replaced by a bludgeoning of motorists who are being viciously elbowed out. Car drivers are entitled to feel they're being victimised and discriminated against because, er, they are. It's bonkers.
• Calls for special licences to limit young driver freedoms
We (unsubsidised car drivers) pay the lion's share of road user taxes, yet they (the heavily subsidised users of buses, coaches, taxis, cycles and cycle lanes) get preferential treatment.
It's London lunacy at present. But I fear that this will spread to other big cities. It's only a matter of time before a major UK town or city bans all private cars. My money's on the capital – where brainless politicians have yet more dirty, discriminatory, deeply damaging tricks up their sleeves. They'll not be content until they make motoring refugees of us.
Do you think there will be bans on cars in major towns and cities in the future? Let us know in the comments below...