"Let's hope Ford's halo models light up the rest of the range"
The Focus RS, Mustang and GT are generating a genuine feelgood factor for Ford, but it needs to filter down the range, says Graham Hope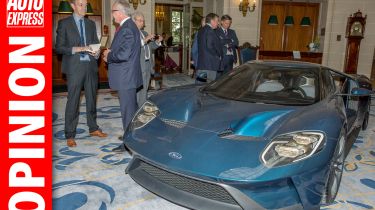 More than halfway through the year, there is one clear highlight of 2015 for me – the unveil of the Ford GT concept in Detroit in January. It was a genuine surprise, a real "I was there" moment made all the more special by the fact the car is so stunning. 
• Ford GT: specs, pics and UK allocation
It looked equally impressive on show at London's RAC Club last week, where I caught up with Ford's new UK boss Andy Barratt (above). Andy is clearly thrilled at how the GT, Mustang and Focus RS are generating a real feelgood factor for the brand.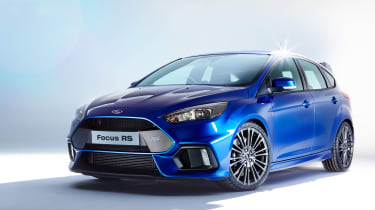 But, let's be honest, some of that stardust needs to filter down to Ford's more mainstream cars, which are lacking a little of the X factor at present. Many of us believe that the global One Ford strategy is to blame for that, but Andy defended it rigidly. 
• Ford Mustang: 12-month waiting list, prices and specs
Without it, he pointed out, Ford wouldn't have had an entry in the booming supermini-SUV class – the EcoSport – and the Mustang wouldn't have made it here, either. And he insisted that over time it will facilitate tech transfer between the performance cars and everyday Fords – such as increased use of carbon fibre – which will help address some of our concerns about the limitations of more recent Fords.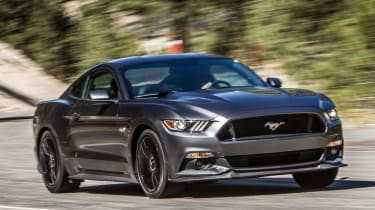 Equally interesting were his comments about Ford's dealers, which finished 26th out of 31 in our recent Driver Power survey. "Not where I want to be," he said firmly. Andy has visited every one of Ford's 500 UK sales outlets, so knows where they need to improve and says he will use October's new Consumer Rights Act "to ramp up standards".
Being the top man at Britain's favourite car firm is no easy task – with a Ford sold every 35 seconds in the UK, the pressure is always on. But in Andy Barratt, the company has a man who knows very firmly what it has to deliver. And with those halo models hopefully lighting up the range, few would bet against the sales success continuing.
Do you think Ford's mainstream models are lacking the X factor currently? Let us know in the comments below!